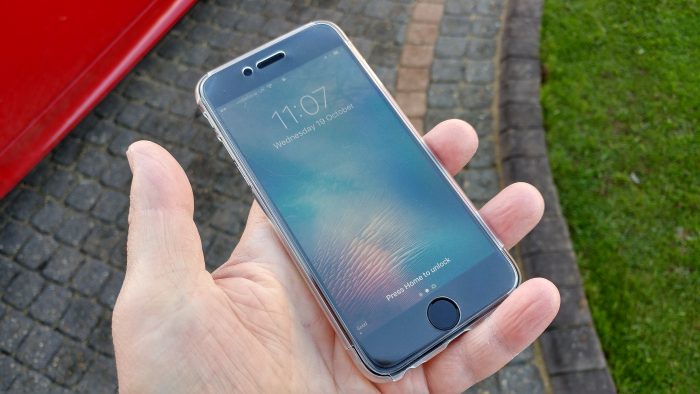 Let's be honest, the trouble with protective cases is that they make your shiny iPhone look bloody ugly as flip. Your iPhone looks gorgeous without a case, but no-one will see that because it's hidden behind a stack of rubber and plastic when you try and keep it protected.
This, the Defense 360, lets you see the design and aesthetics of your phone but it'll still be safe and sound. No bulkiness, no real weight, and it's just 1mm thick.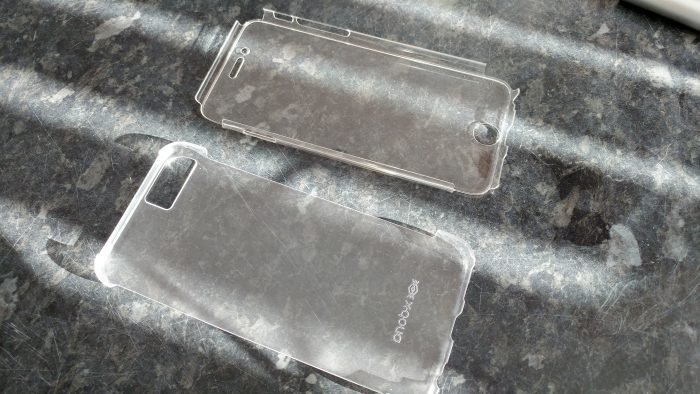 As you can see, the case itself is completely clear. I'll also tell you that this review is going to be quite short because it's so easy to fit. It comes in two parts – the front and back. You just snap it together an discard your screen protector because you just don't need it.
I had a screen protector on my iPhone, so I took it off and place the rear section on the phone first. It's a good idea to clean your iPhone properly before you fit this, and I'd recommend getting one of those lint-free cloths (like a screen cleaner) and give the phone and the inside of this case a wipe down. I say that because, when I first fitting the second part (the front section) I noticed that I'd trapped a load of dust and fluff under there, so it's worth doing some preparation.

That said, there's a lot less faff going on than you'd experience with a screen protector alone. The two halves click onto the phone securely and trim around the buttons and ports perfectly. You can hopefully see from these shots just how close and precise the finish is. Whilst this is good, I did find that the lack of corner-positioned clips on the top half meant that it seemed to lift away from the corners of the screen. That resulted in a distinct lack of response from those areas of the screen when I tried interacting with the phone.

The case itself is made from polycarbonate and is fairly rigid. It clings to the iPhone nicely. I did get some sand (don't ask) on the phone and that ended up inside the case – it's not going to protect it against dust and water, but knocks, drops and scratches are far less of a worry. In your pocket it will start picking up fluff sadly, and you might find it ending up in the case.
Price-wise, this is usually £19.99 from Amazon but, at the time of writing, it's down to £15.17.
I was able to access all the buttons easily and the 3.5mm audio port and Lightning port were accessible too. The screen touch sensitivity seemed to be impaired a little though, and when touching keys on the bottom corners of the screen I found that the case prevented some keys from working properly.
Although it's a nice design and clings to the phone well, I have some doubts that it'll stay clinging on once it's caught the edges of my pocket a few times. I also worry that, as the top half of the case snags and ages, it'll make entering text even more difficult. Yes, you can remove the front section and purely use a screen protector and the back section of the case, but if you do that then you may as well look for a totally different case.
Head to Amazon for further details.
X-Doria Defense 360 Protective iPhone 6 Case Review
Design - 84%
Usability - 16%
Although it looks gorgeous, it created missed key-presses on the corner of the screen and dust still got in.