RIPTec announced today a new service called RIPDialer, which has been developed to allow users to continue making personal calls via their SIM card and work-related calls. The system distinguishes between personal and business contacts making calls across the correct network using the right number. To reason, instead of carrying two phones or even a phone with two SIMs, this application does it for you. The end result gives the benefits of Bring Your Own Device (BYOD) to any type of user!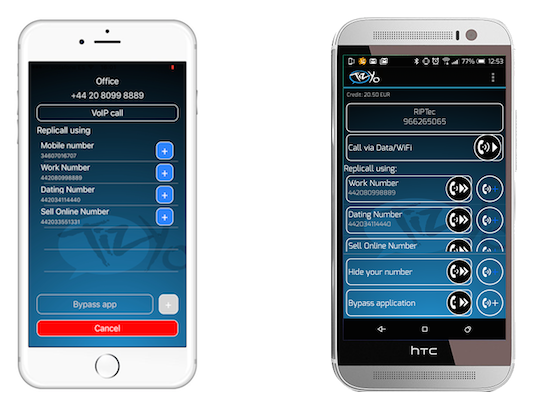 The service allows you to have different profiles on your one mobile phone; your work profile, your dating profile, your personal profile and link phone numbers to each. You can then make and receive calls using your different phone numbers. You can add any phone number to the service or buy a number to use from any city in one of over 55 countries.
When downloading, use promo code pr247 for one month's free call plan with 100 minutes to major global destinations and a £1 free credit for all other destinations. In addition, you'll get a voucher to use against the purchase of a phone number. Once the 100 minutes are up, you can choose to join the mobile revolution for good and get exceptional low-cost minutes rates for worldwide destinations.