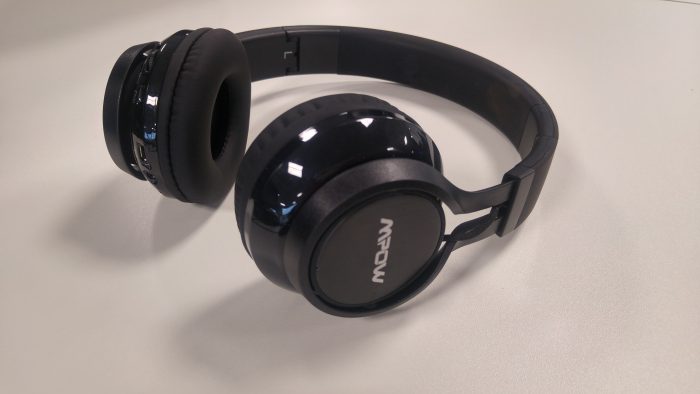 If you're after some "proper" over-ear headphones with noise cancelling tech, these could be on your shopping list. First though, perhaps the biggest plus point for me is the price – just £18.89 on Amazon as I type, which is really rather good.
The headphones have the usual Bluetooth functions, but you control them on the left headphone, which has all the controls and ports you'll be needing. A jog-wheel lets you play and pause the music by pushing in, and you can skip tracks by rotating it left or right. You can also adjust the volume with this by rotating and holding it in the direction .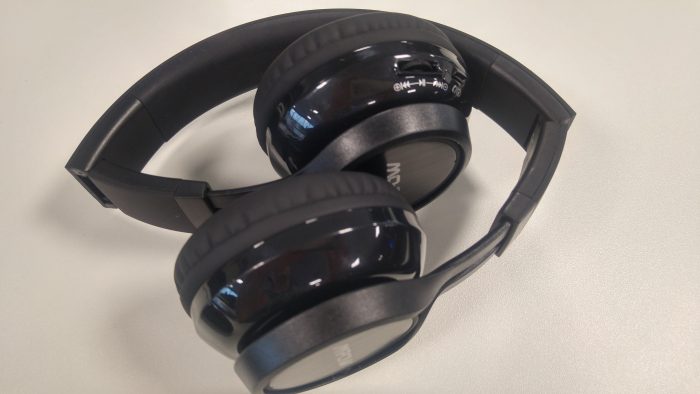 Next to that is a button which, when held, turns the headphones on or off. Tap it once and you can answer or make calls because there's a microphone here too.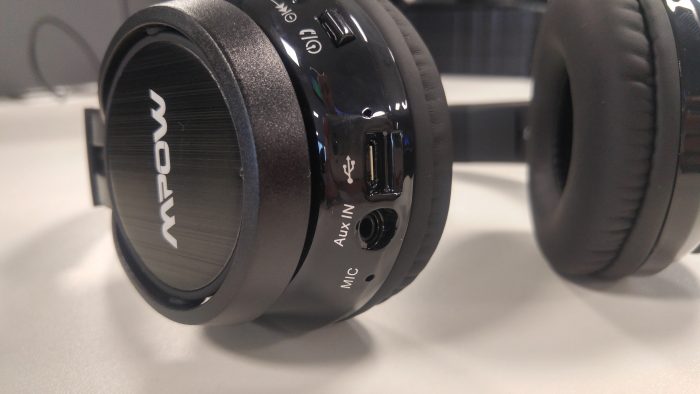 Next to that, the standard microUSB charging point and an AUX IN which, with the aid of the supplied 3.5mm cable, effectively turns these into "non-Bluetooth" headphones should you want. It's also good if the battery goes flat.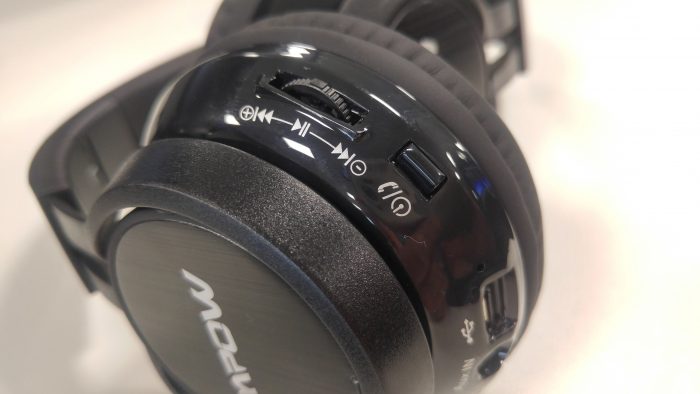 To pair, press and hold that power button and you'll see a blue LED appear. Connect to "Mpow Thor" and you're all set. However, for reasons I can't explain there was a noticeable difference in volume in the left ear than the right. I did a bit of Googling and there's a few people mentioning this in reviews, so it's either a bad batch or they've just not balanced the left and right audio output.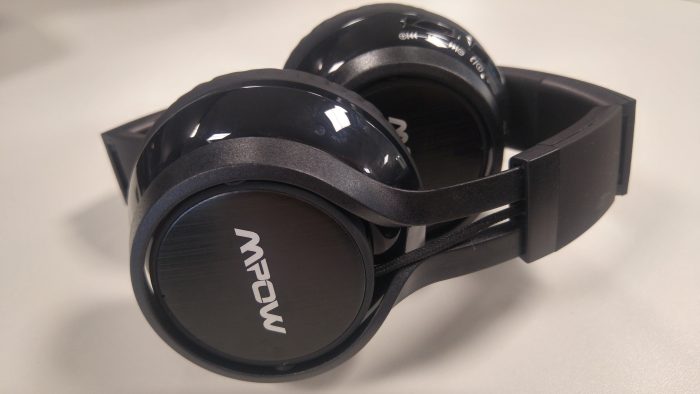 The sound is good though, and the bass came through very well. However, I'm getting ahead of myself slightly, because these headphones will fold down so that you can carry them around more easily. They can't fold down completely flat, but it's certainly a whole lot better than having them out.
The build quality and the hinges that allow the ear muffs to fold down is all very good. It's lightweight and feels comfortable on your head thanks to some padding on the headband. The Mpow logo sits on each ear with a brushed black aluminium effect.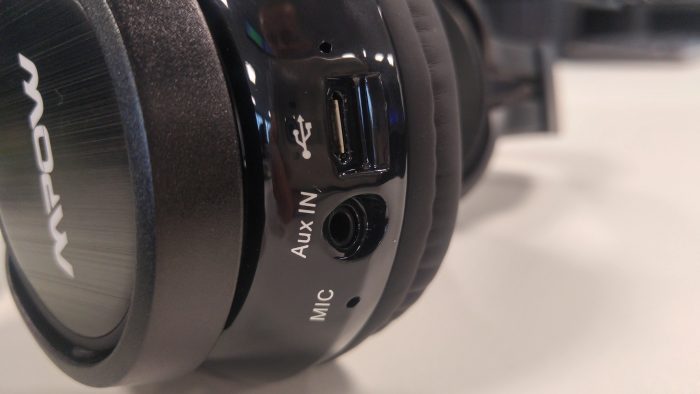 I tested this with both Bluetooth and 3.5mm cable input and, due to the various differing qualities of sound from the many phones I test with, I ditched the 3.5mm audio cable pretty quickly. The sound is clear and has a lot of depth to it. Mpow tell me that there's noise cancelling technology too, but I could still hear some of the external noise whilst using these.
Overall, not bad at all. There's a small audible warning when the battery starts getting low but you've got around 8 hours playing time before that becomes a worry. The only issue I had really was the audio balance, which didn't seem truly centralised.
Head to the Amazon page to get one for £18.89.