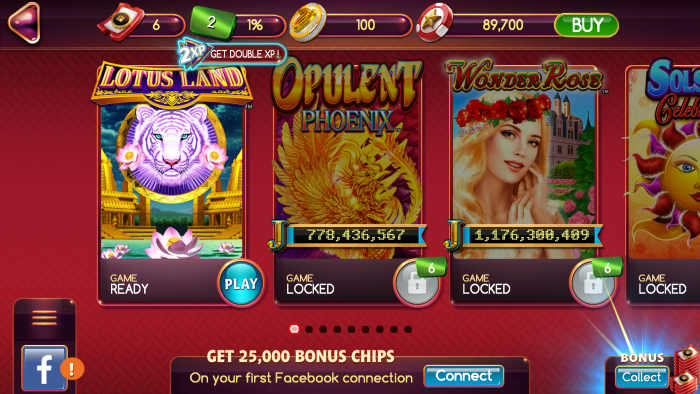 Having a dabble online with one of the many betting and casino sites is something that some may shy away from. It involves spending money and maybe, perhaps, winning some back. The part in the middle – where you're actually playing those games and enjoying them – can be the best bit for some. The thing is, in order to get the polished and fun experience, you often have no choice but to spend a bit of cash and get on a professional gambling site. Even the machine in the pub needs money if you want to use it.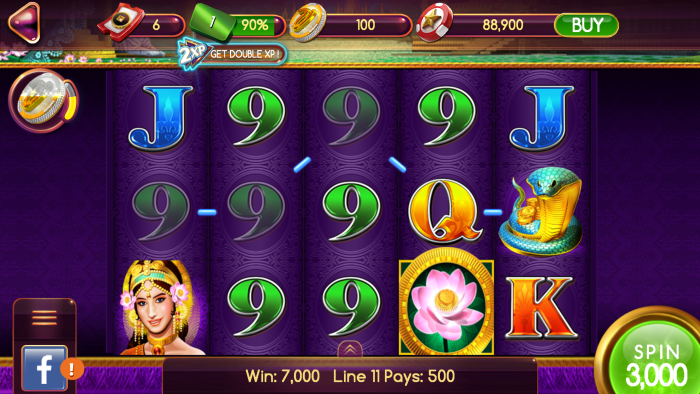 So here's a free alternative. It's got excellent graphics and sound, but it'll give you that same rewarding "buzz" by unlocking additional levels, delivering loyalty points and, if you wish, connecting with Facebook to show how well you're doing with others. Those loyalty points can give you actual, real world rewards. The people behind this game have partnered with some of the biggest names in Las Vegas, so you get discounts on accommodation, shows, dinners, and even VIP nightclub access in Las Vegas.
Games include China Mystery, Lotus Land, Lion Festival, and Masked Ball Nights. The more you play, the more real world rewards and levels you'll unlock. It's a totally free game with big progressive jackpots and there's new games coming into the app regularly. Plus, if you're not familiar with all the latest and greatest casino games, there's classic Las Vegas branded games like MGM, Mandalay Bay and Excalibur which are easy to use.
If nothing else, seeing my credits increase quickly and then decrease again definitely made me grateful that I wasn't using real money and, if you are planning a trip to Las Vegas, it might be worth giving this app a try while you're waiting for a coffee or stuck at the train station – there's so many games to choose from and the graphics are right up there with the smoothest and fastest smartphone apps.
Just head to Google Play to get it. Give it a spin (literally) and you could be getting yourself some real rewards and additional levels in no time at all.