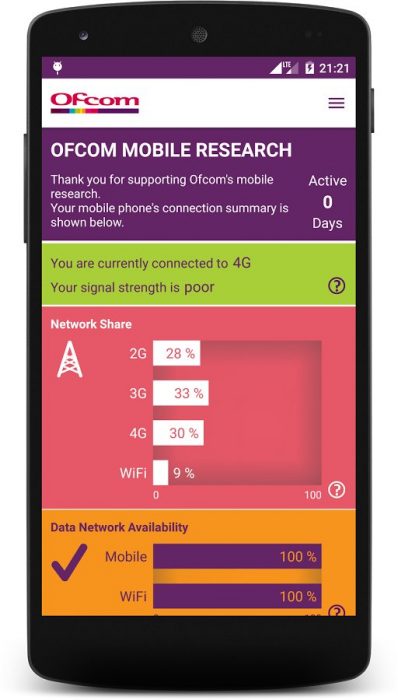 Not being able to get a signal in the middle of a city is still, in 2016, all too easy. In Lichfield I can walk out of a Vodafone or EE store and, just a few metres from the door, I'll have no signal at all. Even with 4G coverage getting deployed, the same old black spots seem to exist year after year.
In the past we've seen apps which can track and pinpoint the dodgy signal areas. OpenSignal is probably the most famous, but now regulator Ofcom is getting in on the act, albeit it only on Android. Download the app, answer some questions about your age, occupation, gender and postcode then it'll quietly run in the background.
In an ideal world Ofcom would use this information to go and bash the networks over the head in order to improve coverage, but in reality they'll probably just enhance their current coverage maps with the data and we'll all carry on with the same old gaps in coverage for many years to come.