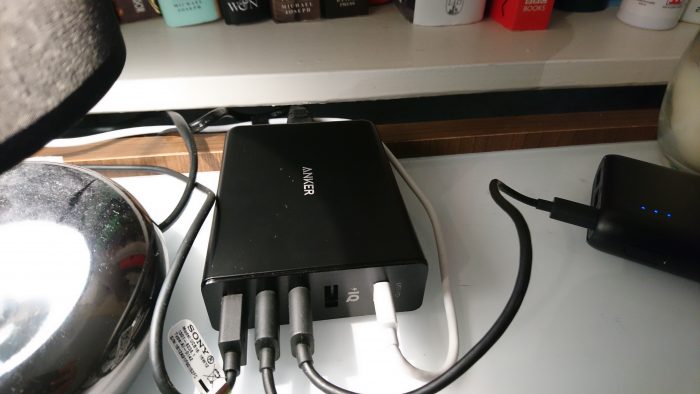 Over the last few weeks, I have been in the fortunate position to play host to some very cool charging tech from Anker. Anker is a company that has been providing power solutions to the mobile warrior for quite some time now, and they have some truly awesome kit on the market. This ranges from relatively simple battery packs to the almighty Powerhouse (which can act as a portable power supply for your laptop for up to 15 charge cycles… or even a mini-fridge for up to 7 hours).
What I have here to test is not one but two power solutions for both on the go and at home/office. First up, we have the PowerPort+ 5 USB-C. This is essentially a USB power station for all your mobile kit. It comprises of 4 USB 3 sockets and a USB Type C socket. All of these will allow you to charge your mobile kit at the same time – off one plug socket. This is invaluable for a blogger on the go like YT*.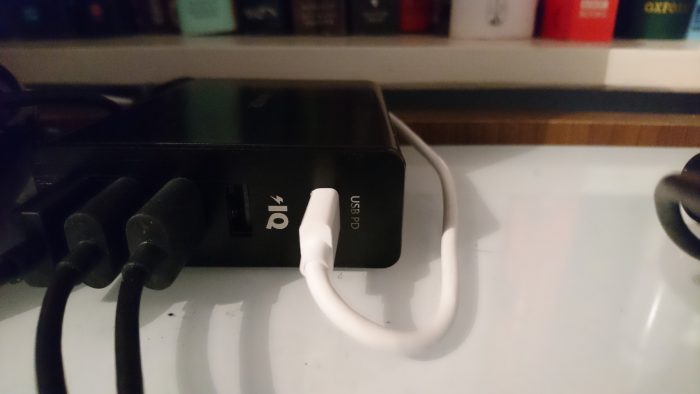 First up, we have the PowerPort+ 5 USB-C. Essentially this is essentially a USB power station for all your mobile kit. It comprises of four USB 3 sockets, and a USB Type C socket. All of these will allow you to charge your mobile kit at the same time from one plug. This is invaluable for a blogger on the go like myself, as I can easily keep everything juiced up while only taking up one plug socket. I have often found myself in a position where I have to make the decision as to what I am going to plug in while in a hotel room with only one or two travel adaptors. No longer do I have to make that compromise – I can now have my phones, tablet, smartwatch, BlueTooth headset and battery pack all charging simultaneously.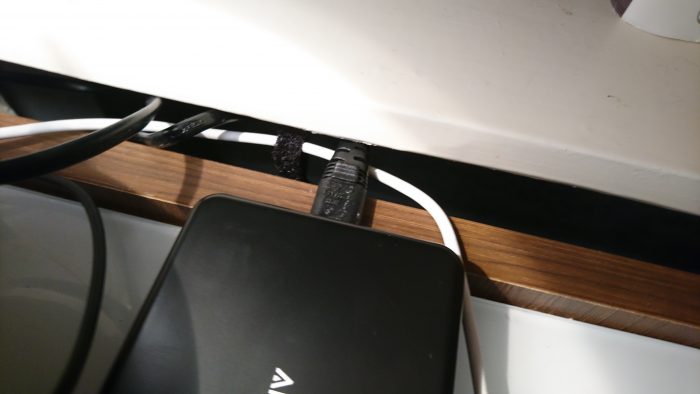 The PowerPort will also allow you to charge the new Macbook via the USB Type C connection at full speed. It has a combined power output across all the ports of 60W. This is a great bit of kit, and for anyone who needs to plug in multiple items, it is well worth spending the small outlay of £29.99.  The Anker Powerhouse can be found here via Amazon.

Next up is the Power Core 20000. This is aimed at mobile users and again has the ability to charge a wide variety of devices via USB 3. This includes tablets and even the most powerful of phones.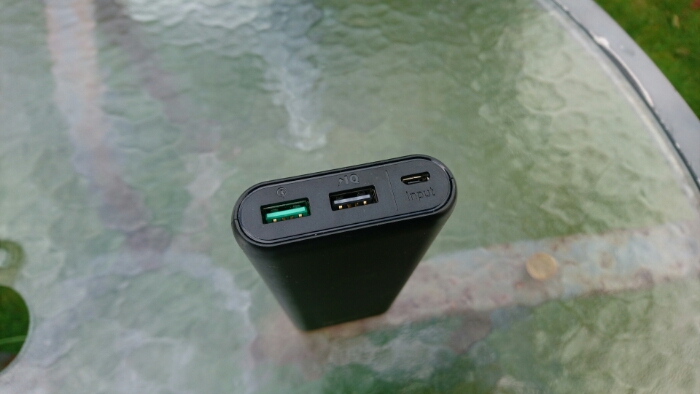 It is fully compatible with the Qualcomm quick charging standards, including Quick Charge 3.0. In fact, using Quick Charge 3.0 will allow your device up to 4x faster than standard chargers. That means you're able to charge compatible devices to 80% in just 35 minutes. Pretty handy, given that the device is much smaller than most comparable high capacity chargers on the market. It comes with its own case and USB to Micro USB cable in the box. This one will cost you a bit more, but then again for the peace of mind in knowing that you can charge an iPhone 6 about seven times from one fully charged unit. I would be happy to pay the asking price of £39.99. Again, this is available from Amazon by following this link.
These two devices are both featured in the unboxing video
Moving on to the protection side of things, Anker has also recently launched a selection of iPhone 7 accessories. I have been able to see a few of these as shown in the video above. Now whilst I have not been able to use these on an iPhone 7 itself, I have unboxed them for your viewing pleasure.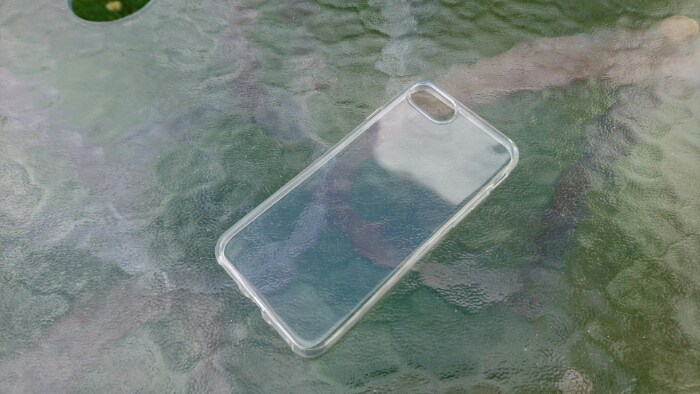 First up we have the Anker iPhone 7 Crystal Clear Case which is pretty much exactly what it says on the tin. It is a fairly sleek and compact case that will protect your iPhone 7 from scratches and minor bumps, while still allowing you to see it in all its Apple-designed gloriousness.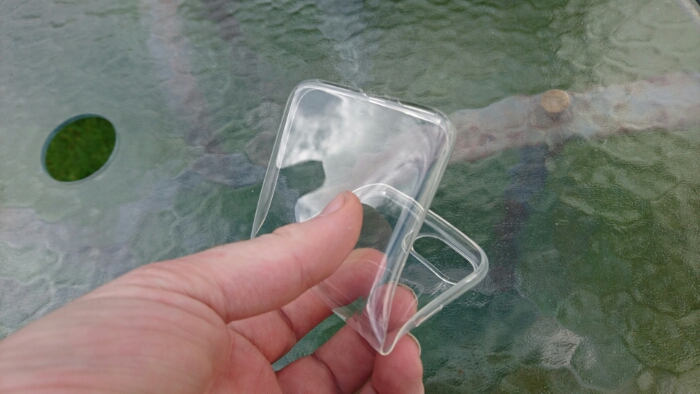 The Anker iPhone 7 Crystal Clear Case normally retails at the amazing price of £5.94 from Amazon here. However, if you use the discount code ANKERIP7 then you will get it for 20% if purchased before the end of the month.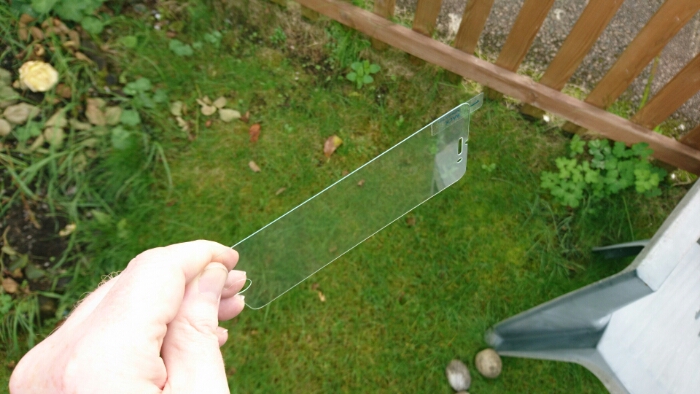 Next up is the Anker iPhone 7 Tempered Screen Protector, which is a hardened glass screen protector for the iPhone 7. The one I unboxed in the above video is the one for the iPhone 7+, but it is exactly the same for the smaller phone.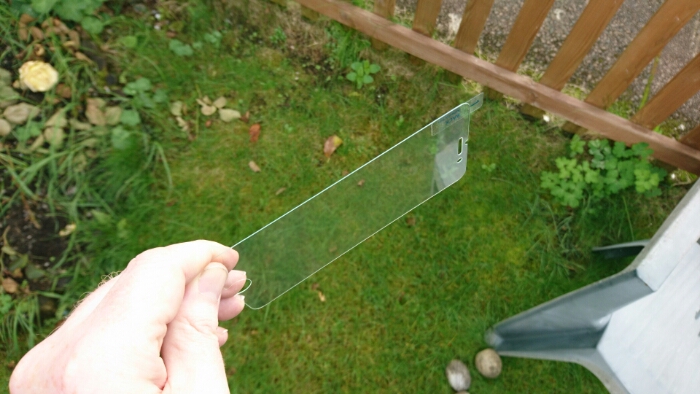 The glass on this protector has a hardness rating of 9H, which is up there with one of the best screen protectors that I have tested so far from PanzerGlass. This a really good solution for keeping the screen of your new phone protected whilst not inhibiting your usability. Again, the value for money on this screen protector is great as it is currently selling for £6.99 for the iPhone 7 version at this link. If you use the same discount code ANKERIP7, you'll get 20% off this product as well.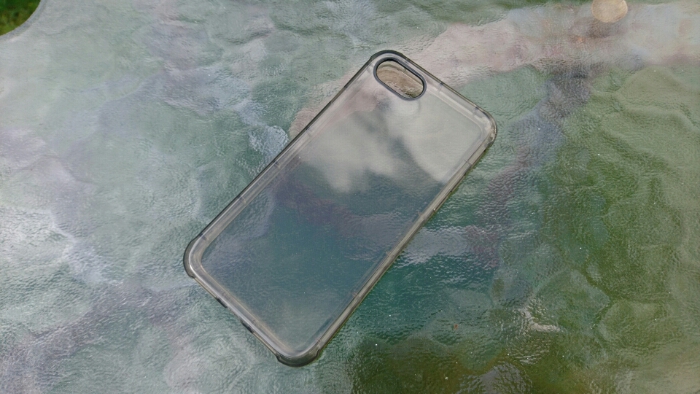 Last we have the Anker ToughShell AirShock Protective Clear Case for iPhone 7. As it states so emphatically in the title, it is tough. The biggest difference with this case over the clear shell mentioned above is that it cradles the phone away from the edges of the case on small fins, and this allows the case to absorb some of the impact force should the phone be dropped.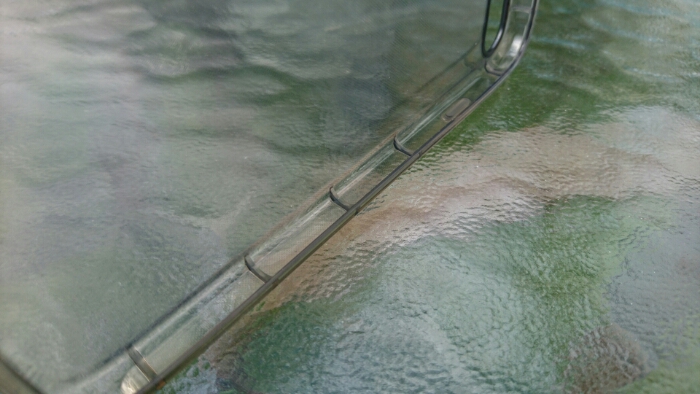 It does this by using something Anker is calling AirShock Protection. Loosely speaking, this means that there is an air gap between the phone's edge, and the edge of the case. This one does not have the same discount code as the previous two items but is still a cracking price at this link again on Amazon.
All in all, I have been very impressed with all the gear that Anker has sent me to play with and I will be continuing to use the Power accessories for a long time. The cases, on the other hand, will be remaining unused as I neither have nor will have an iPhone 7 in the near future. There is a distinct possibility that these cases may feature in an upcoming podcast special, so it is worth subscribing to the Coolsmartphone Podcast so you don't miss out on the opportunity to possibly win one of these cases for yourself.
*Yours Truly. And no, we are not talking about the awesome character from Neil Stephenson's Snow Crash.