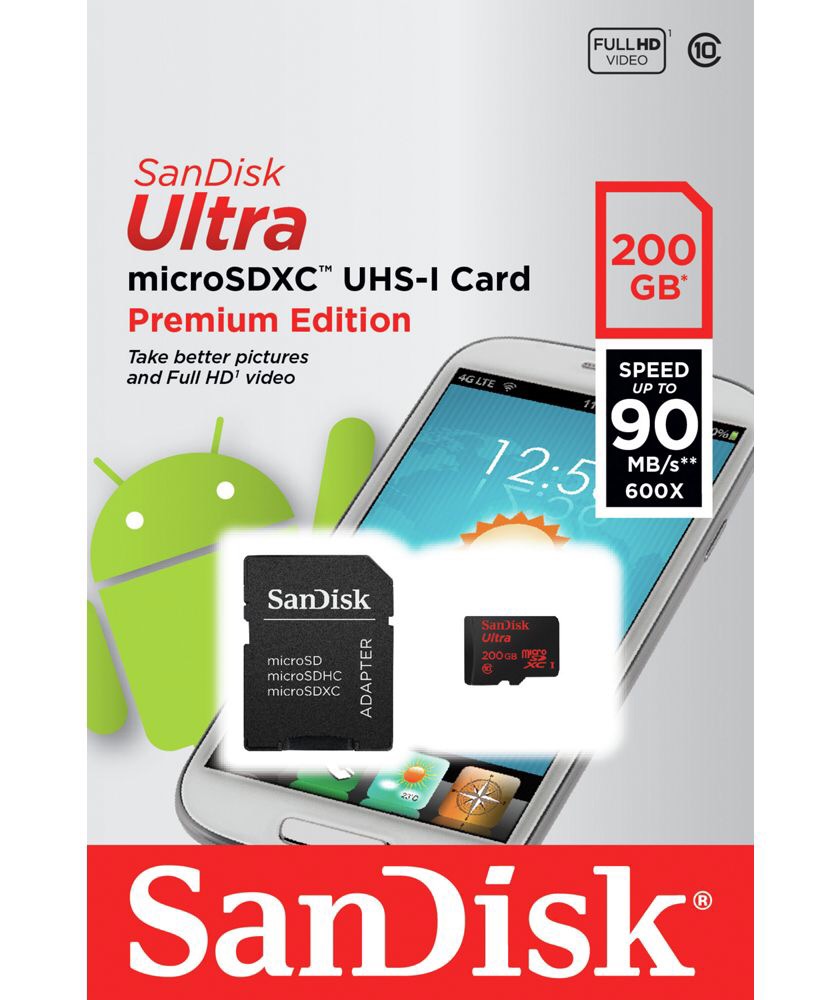 We often highlight microSD cards, but it's not often that we get one which is quite as large as this one. A massive 200GB of additional storage thanks to this SanDisk card, and it's been reduced to £59.99.
Whilst that still might seem like quite a bit of cash, it's definitely cheaper than buying another phone, and it means that you can carry around oodles of HQ video, movies, music and pictures.
Head to Argos for the deal. It was £99.99 and, provided your smartphone can cope with it, you won't have to worry about that low storage warning for a very long time indeed.
The card has a read speed of 90Mbps and comes with a card reader too.