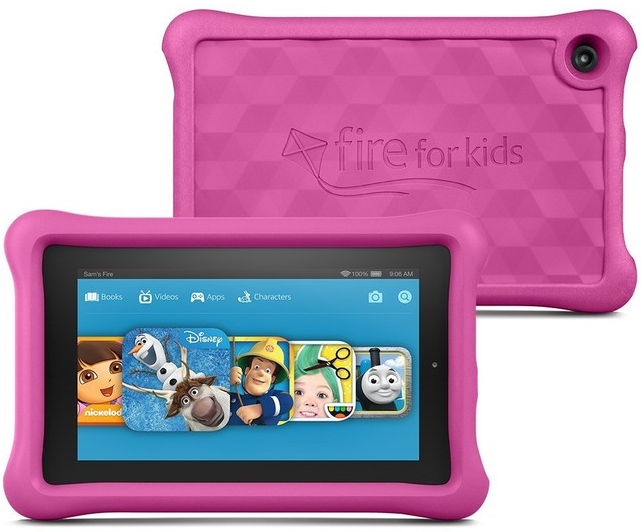 Head to your local supermarket and you'll find many weird and wonderful tablets which are all pretty well priced. They may look like a decent option for your kids, but how do you know if they're any good? How do you know if they're supported?
Amazon have the Fire Kids Edition for just £99.99 and it's the ideal solution for the upcoming October half-term boredom or as a potential gift for Christmas (yes, yes, I know, it's too early).
Inside the kid-friendly design is Fire Tablet with 7″ display, quad-core processor, front and rear cameras and a microSD slot for an additional 128GB. You also get really easy-to-use parental controls and a 2-year "worry-free guarantee" which means that Amazon will replace it if it gets broken – completely free.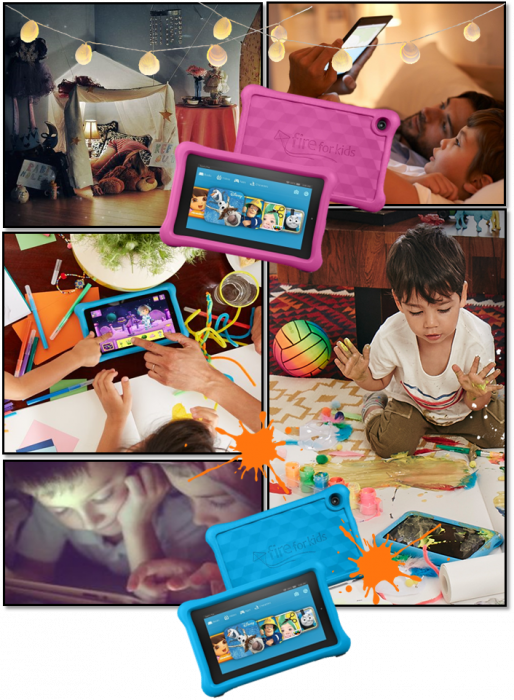 Also included is a whole year of "Fire for Kids Unlimited" which gives your kids access to thousands of educational apps, games, TV shows and books.
On top of that, there's a kid-friendly web browser with safety controls and you can set goals in the "Reading Relays" section. These will challenge your little one so that they can't move to the next activity until they're complete. Once the educational goals are reached, they can move on.
Get more details on the press release below, or watch this lovely promotional video..
https://www.youtube.com/watch?v=WA7w3tBOpz0