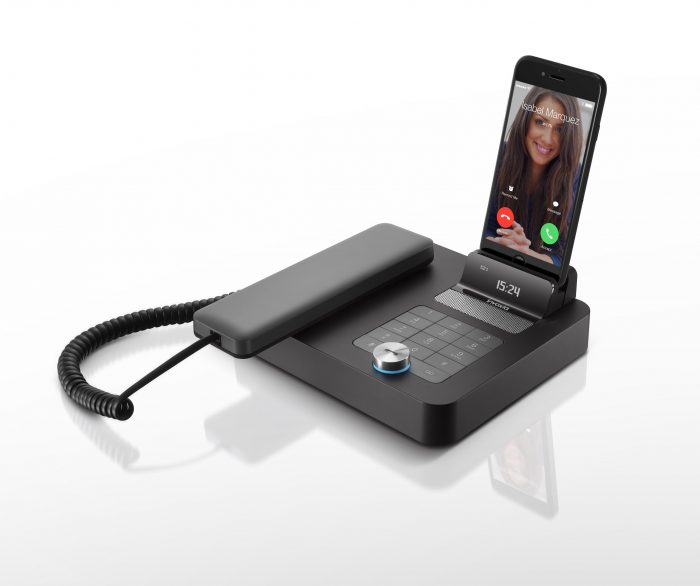 I tell you what you need. You need a desk phone that plugs into your smartphone somehow. Perhaps one that let's you use those traditional numeric keys to make a call and a normal corded headset too.
Sounds a bit bizarre doesn't it? Well, look at it this way. The Invoxia NVX 200 shown here needs no WiFi and no ethernet connectivity. It just connects directly to your smartphone and you can use all those oodles of free minutes included in your monthly talk plan. Not only that, but the stand will charge your device and you can do hands-free calls using the Bluetooth speaker. That speaker also means that you can listen to music while you're at work and it's fully compatible with your VoIP apps, so you can be looking all "professional like" on your desktop phone whilst you're actually using Skype, FaceTime, Google Hangouts, Viber or WhatsApp to save yourself a fortune by calling someone on the other side of the world via WiFi or the data connection on your phone.
All you need is a mobile with Bluetooth – there's no application needed and there's adapters to ensure that the device plugs into any iPhone or Android kit.
If you want more information, head to their website where you can purchase one for $249 / €249 or £206.
The device also includes 10 speed dials, 6 ringtones and one-touch voicemail access.