No, I didn't know there was such a thing either, but apparently it is a "thing". To be honest though, after a bit of reading, I became quite interested. A carry-on suitcase that is water resistant, scratch resistant and has GPS and 3G technology built in? Remote and automatic locking? Sounds interesting.
There's a 10,400mAh battery inside too, and you can just plug your stuff in via the USB plug by the handle. It comes with an integrated laptop compartment and a scale too. Yeah, sign me up baby! I'll take one!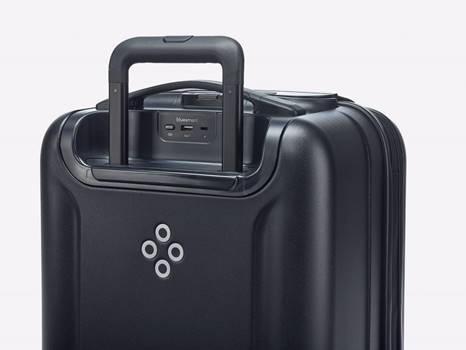 Wait.. it costs $599, equivalent to £449. Oooo… That's a lot of cash.
If you've got the cash, head to www.bluesmart.com. It'll do some pretty cool stuff like auto-locking when you walk away from it (via Bluetooth) and it'll let you know (via the integrated scale I mentioned) whether the case itself is light enough to be carried onto the plane. Oh, and it'll let you know all that via a smartphone app. All very geeky cool, but £449… ooff..
More detail below..