Right, this is how this works. First, we get all the leaks about the next iPhone. We'll probably find out almost everything we need to know about it. Then there's the live launch, and we all watch a room full of people getting over-excited about it.
After all this there's the pre-orders, the overloaded websites and then the queues to get one. There'll be those ever-so-slightly-biased reviews published ahead of the launch by Apple-friendly websites who've been chosen to receive a handset first, then we'll all get our hands on one a few days later.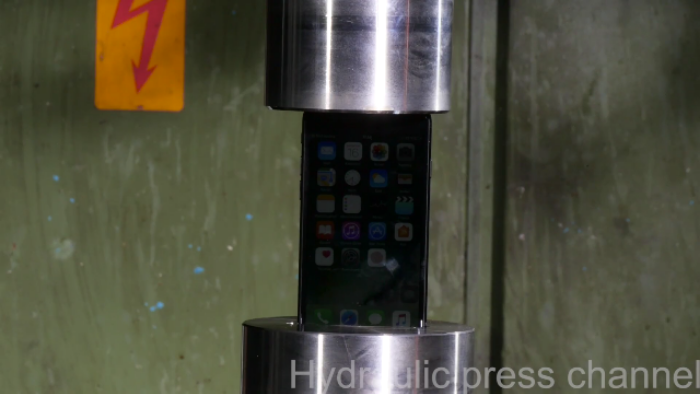 However, as night follows day, there'll always be some nut-job making a fortune out of YouTube ads by destroying the much-anticipated iPhone.
This time it's a hydraulic press and .. well, the obvious happens..