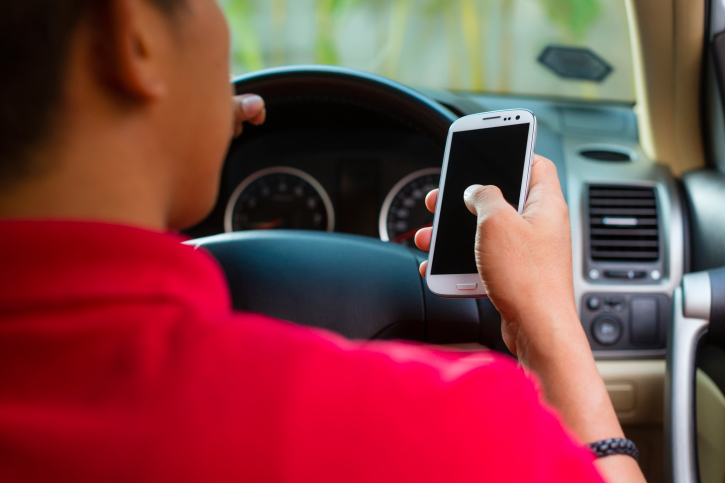 British motoring association, the RAC, has carried out a survey of motorists. It's revealed some rather worrying results. The number of motorists illegally using mobile phones while at the wheel is rising.
After surveying 1,714 UK motorists it found…
31% of motorists says they used a handheld phone behind the wheel. This compares with 8% in 2014.
The number of drivers who said they sent a message or posted on social media rose from 7% to 19%, while 14% said they had taken a photograph or video while driving.
Many will argue about hands-free and mobile phone use. Here is the law relating to using a mobile device whilst driving..
It is illegal to drive a car or ride a motorcycle using a handheld phone. Drivers can get an automatic fixed penalty notice, three penalty points and £100 fine. The case could also be taken to court, where the maximum fine is £1,000 and licence disqualification.
Results of a consultation proposing the introduction of tougher punishments for illegal mobile use by drivers are expected to be announced soon, with minimum fines set to rise from £100 to £150. Penalty points are set to increase from three to four.
Figures from the Department for Transport show that a driver distracted by their phone was a contributory factor in 492 accidents in Britain in 2014. Of these, 21 were fatal and 84 serious.
Quite worrying wouldn't you agree? You could be driving with your family and be struck by another motorist who is completely distracted by their device whilst driving.
Is it the time for development of a "device off" or a "screen off" technology whilst the vehicle is in motion?
What's your thoughts ?