Amazon Echo, the digital assistant, is coming to the UK and Germany this autumn. Hurrah!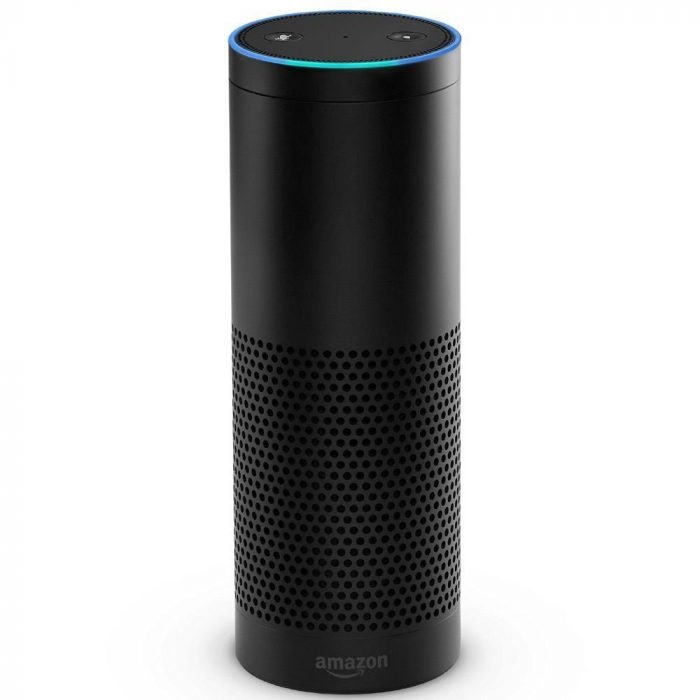 What is an Amazon Echo you ask? It's a speaker with microphone that connects to the internet, over WiFi, and has the Amazon Alexa service built in. Amazon Alexa is Amazon's digital assistant. It's a bit like Cortana, Siri or Google: you say "Alexa" followed by your command and it performs tasks or answers questions.
Amazon have quite an ecosystem of apps and services integrated into Alexa, such as Spotify, Sky Sports, TuneIn Radio, Amazon Music an others. You can use an Amazon Echo to control home automation: things such as Phillips Hue, Samsung Smart Things and others.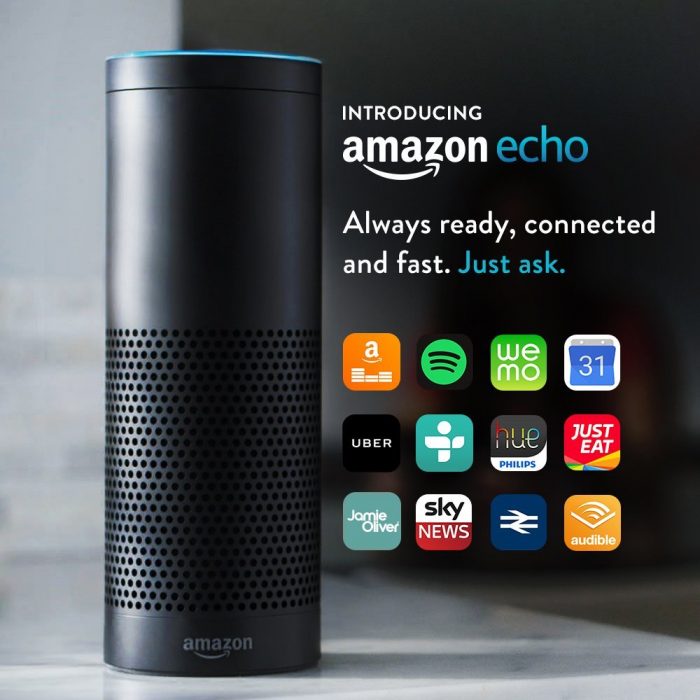 The idea is to have an always on listening device that parses your voice and then answers questions or performs actions. Not only is it fun, bat can be extremely useful in situations where you don't have free hands, like when you are cooking.
I've had an Amazon Echo since February and love it. Often when I'm typing and have background music on, from Amazon Music, I can pause start or skip tracks just by saying "Alexa! Pause!" or "Alexa! Play!" or "Alexa! Skip!". As Amazon Music is not yet available for UK users I connect my Amazon Fire tablet to the Amazon Echo via bluetooth. My assumption is that when the Echo is available in the UK I'll just be able to say "Alexa! Play Jennifer Paige!" and some of the cheesiest pop songstress tunes will play from the Amazon Echo.
Amazon have taken their time to release in the UK, and one of the reasons for the delay is making sure they had all the right local partners at launch. UK partners now include Just Eat, National Rail, Jamie Oliver and Sky News. These Amazon Skills are very different applications compared to smartphone or tablet apps, as you just use your voice to control the device.
If you are an Amazon Prime member and pre-order over the next few days you have the chance to get £50 off your Amazon Echo. At launch the Echo will be £149 in the UK, so getting one for £99 is quite a sweet deal.
In October you will also be able to purchase the Amazon Echo Dot, the smaller more portable version of the Echo. At £49 it's a good bluetooth speaker with Alexa functionality.
Are you thinking of getting an Amazon Echo? Let us know in the comments or on Twitter.