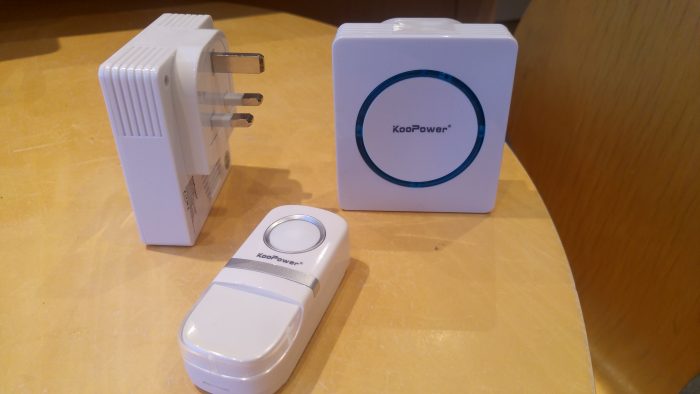 I've been sent a doorbell. It's at this point that I'm honestly questioning whether my "skill" as a blogger / reporter / writer or whatever you want call it are fading. A doorbell? You want me to review a doorbell? OK, it's wireless sure, and in the box you get two chimes for £23.99, but what can I say about it?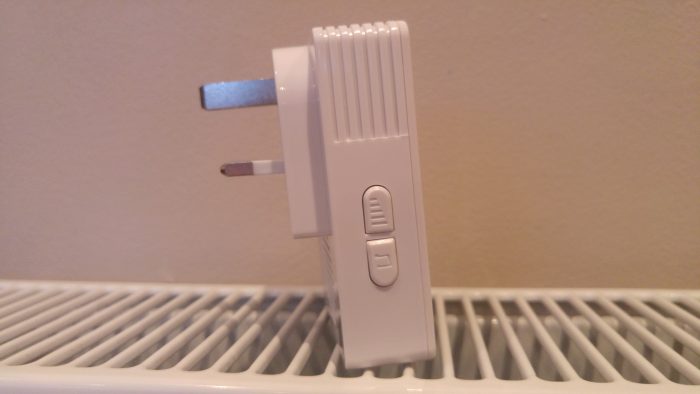 Well, I guess I should tell you that there's a stack load of musical chimes to choose from. 25 to be precise. Both of the receivers play 25 tunes each and I plugged one into a socket downstairs with another one upstairs, but you can put one in an out-building or similar if you want – in the "open air" they'll work up to 150 meters away and they're 80 decibels at max, but you can adjust the volume with the top button. Here's me cycling through some of the sounds. There's plenty of choice, from musical melodies to more simple (and sane) chimes and twinkles that you'd normally associate with a doorbell noise.
You can see here that there's a blue LED flashing on the front too, so even if you're around the house with your headphones on you can see if someone is ringing the doorbell.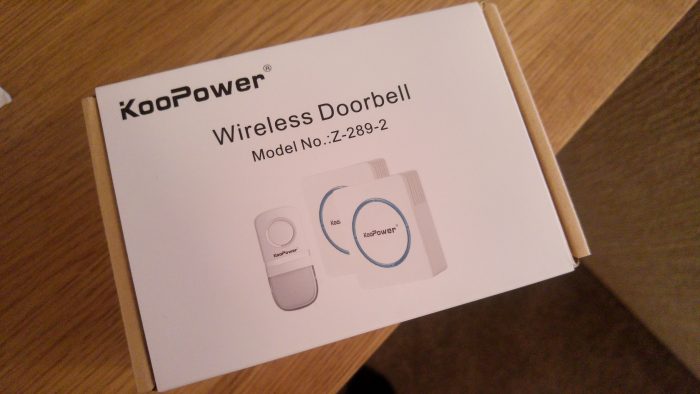 There's no batteries – just plug each chime / receiver where you want it. It is super easy to setup too, and only took me a few minutes to hide one behind the microwave and put another one on the landing at the top of the stairs.
Installation? You're having a laugh aren't you? This is so simple. There's no batteries to worry about on the button / transmitter either. It looks like there's a watch battery in there and, considering that my old wireless doorbell has been in action for 8 years, you don't need to worry about this one either.  I took it apart and there's some sort of antenna in there and that's about it. It's a good, solid push-button too and gives a satisfying "click" when you press it. It's IP44 waterproof and you'll probably find that it'll operate the receivers right out of the box, however they can be paired easily by pressing and holding the "music" button on the receiver (the one that changes your chimes) and then tapping the push button on the transmitter.
To finish up the install I removed our old doorbell push-button and then peeled off the protective seal on the very sticky adhesive that'll stick the button in place.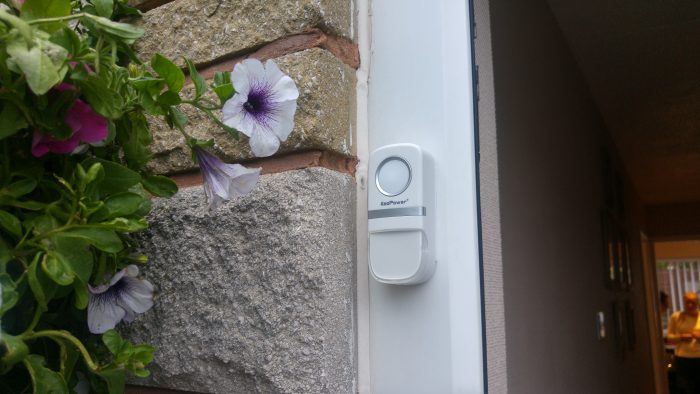 Pressing the button made the two receivers chime the same tune and, to be honest, with an ever-so-slight delay between the two (only a matter of a millisecond), it sounded rather beautiful.
So, easy to setup. A stylish design, well put together and a wide range of tunes to choose from. Can't go wrong really. Top stuff. Get it from Amazon.co.uk for £23.99 or $30.99 in the US.
KooPower Wireless Doorbell Review
Overall - 93%
Setup in seconds. Really simple, very well designed and a good bit of kit.