I pointed it out after the announcement but, if I'm being honest, it's not going to be a massive deal-breaker for most iPhone owners. See, I can understand to some degree because Apple give you just a single USB-C port in the MacBook Pro. It looks neat, it looks stylish. However, with a MacBook you can afford to carry around some adapters to make your data, power, video output and other accessories work.
Do we really want that with a phone too?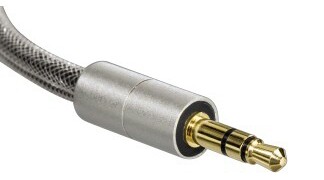 The 3.5mm audio port isn't going to vanish. Headphones will continue to be sold with that plug on the end. Other smartphone manufacturers will, I very much doubt, integrate audio into the main charging plug anytime soon.
Bluetooth headphones are great, it's something else to charge, something else to think about and they'll probably be going flat after a few hours at best.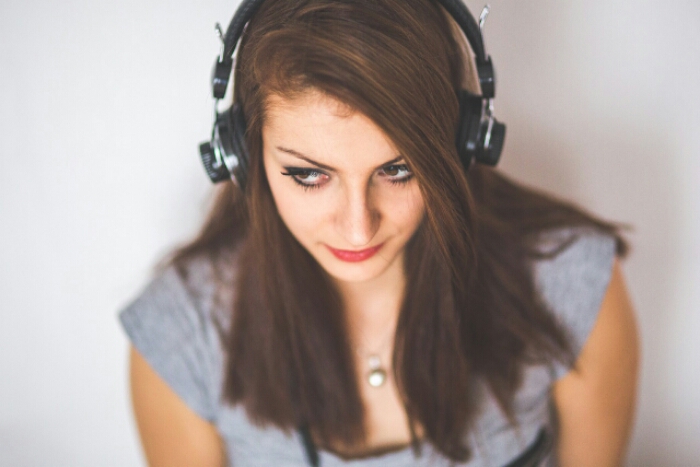 The biggest problem with the iPhone 7 is that you can't charge and listen to your tunes at the same time. Not without an adapter. Something else to carry around. The people at Belkin have actually already got an adapter solution on the way, but it's £34.99, and it's £34.99 just to make your iPhone 7 work like an iPhone 6s. The adapter looks a bit like the older iPhone 30-pin adapter, and doesn't actually output a 3.5mm audio port. Instead it has two Lightning ports, so you plug your charger into one and your Lightning Audio headphones in the other.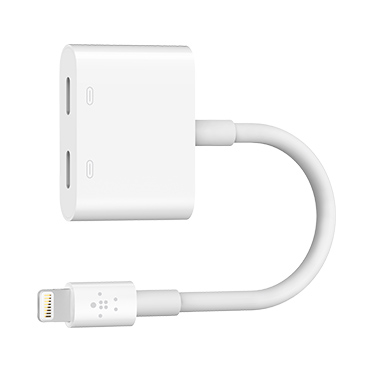 I should mention, of course, that there's a 3.5mm-to-Lightning adapter in the iPhone 7 box. You'll lose it of course, and you'll need to buy another one for $9 in the US which, thanks to some utterly insane exchange rate and crazy Apple wizardry, somehow translates to £9 in the UK. For the uninterested, $9 equals £6.77 at the time of writing. Perhaps the other £2.13 is to pay the little fine?
So, there's a Lightning-to-3.5mm adapter in the box. There's the Belkin Lightning-to-Lightning and Lightning audio adapter. Great.
Where's the Lightning-to-Lightning and 3.5mm audio adapter?
Have I got to do this? Is this what I've got to resort to?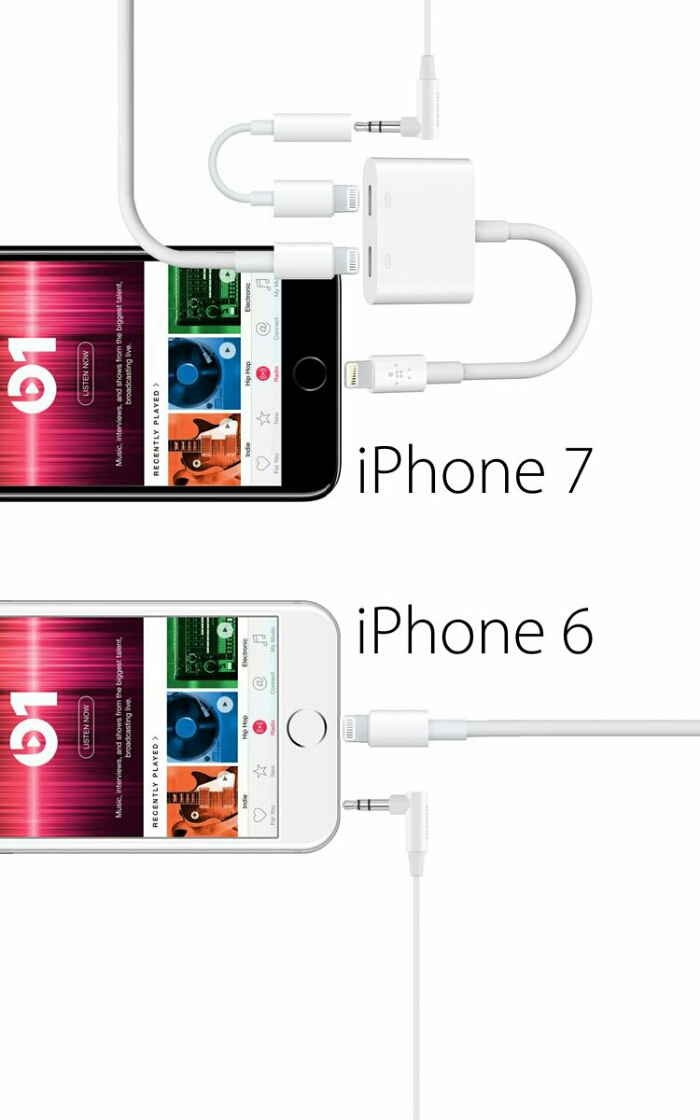 Perhaps this video will help. It's got swearing in it, but I think it'll keep me calm..
More detail on the Lightning Audio + Charge RockStar cable thing below..