OK, so we had the slight misfire with the Galaxy Note7, but we've still got the Galaxy 7 edge and the Galaxy 7 out there and, as you'll no doubt be aware, the iPhone 7 and the iPhone 7 Plus have hit the scene too.
There's other devices out there too of course – more Android ones – LG, Moto, Huawei, Honor and HTC to name just a few. Whilst there's always variations in Android devices and different designs, all of these phones – even the iPhones – have one thing in common.
They're all very expensive indeed.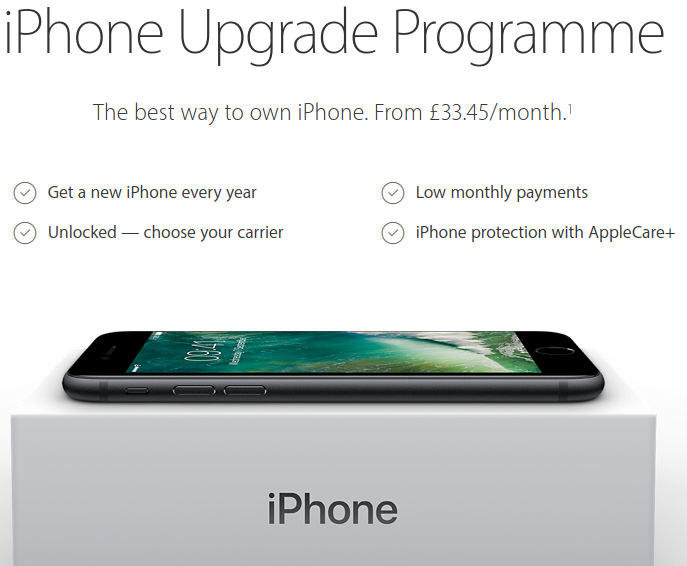 If you want that hot new iPhone 7, with the waterproof finish, the improved camera, brighter screen, better audio and the 3D Touch feature, you'll need to fork out quite a bit of cash. However, what about the newly announced iPhone Upgrade Programme that's landed here in the UK now? Well, Colin McGerty got in touch with us because he's been crunching some numbers.
He tells us ..
I sold my iPhone 6s on on eBay on Monday knowing Apple would announce new iPhones on Wednesday. I'd seen all the leeks and rumours so did't expect a huge difference in the new model but I'd decided to go for a plus model this year and selling my old phone after one year has always worked out well in the past.
He'd kept his iPhone very quickly with an honest description and a keen buy-it-now price. He's a big fan of buying the unlocked phone and doesn't buy on contract as it's been a little cheaper to buy outright and get a SIM only deal in the past.
This year however Apple have extended the iPhone Upgrade Programme to the UK, so is it time to join instead of flogging the next one on eBay?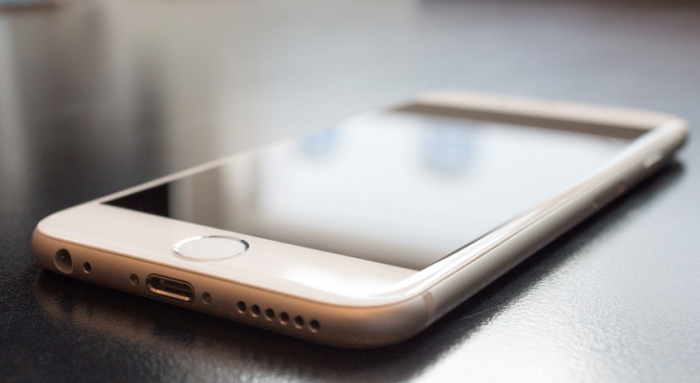 Last year he spent £619 for a space grey iPhone 6s with 64GB and sold it on Monday for £399. That's a 64% return. Cost of ownership being £220 for the year. Not bad at all.
This year's model of choice is the iPhone 7 Plus 128GB in gorgeous-looking jet black at a whopping £819. Let's say it sells for 60% of the purchase value in a years time, that'd be £491. So it would cost £328 to own for a year IF he doesn't damage it.
And that's a big if. A damaged iPhone is going to sell for a lot less.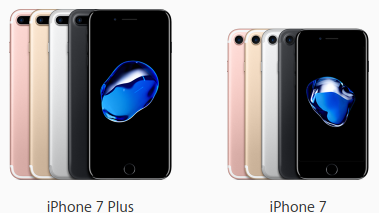 Joining the upgrade programme would mean that the same model will cost about £49 upfront plus £38.50 per month. That's for the option without AppleCare. So that's £472.50 to own the next one for a year. This, according to the numbers here, makes the upgrade programme around £140 more expensive than the potential cost of buying the phone outright and selling it on eBay after 12 months.
The only thing to consider is that Apple will still honour the upgrade deal even with a few scratches here and there.
Doah. He's going to once again put his faith in the free market and gamble that it can continue to be used all year without doing it undue harm. If you're the kind of person who's phone looks like that of a war reporter after a couple of months, or you want a bit more certainly than selling on eBay – go for the iPhone Upgrade Programme. It can also be used as an interest free way of spreading the cost as over 20 months too, you don't have to upgrade, which is handy. However, if you take care of your phone and buy one outright then the old tried and trusted method may still be best.
If, however, you want a third option, you could choose to go Android. Head to sites like MyVoucherCodes if you're looking to get money off your next handset. Or, if you're looking to get some accessories or want to take a taste of the upcoming Daydream VR action, maybe get yourself a VR headset at a cheaper price with the Argos discount codes that you'll find there.