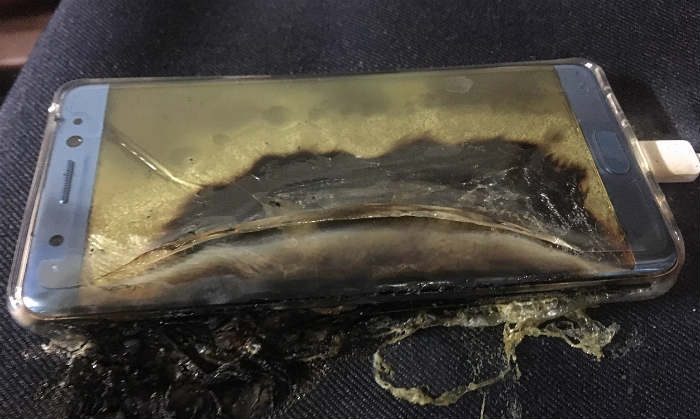 Following on from the news reports that a small number of Galaxy Note 7 handsets are catching fire, we've now got further details on how you get yours swapped out. A full worldwide recall is now underway.
Estimating to cost in excess of 1 billion dollars, the Korean company have stated that they will replace all Note7 devices free of charge. Here in the UK the programme will begin on September 19th.
Here's all the details..
Samsung Electronics Co. Ltd. has announced details of the UK and Ireland Product Exchange Programme for Galaxy Note7 owners. This programme has been launched following the announcement made on 2 September 2016, regarding isolated battery cell issues with the Galaxy Note7 device.

While there have been only a small number of reported incidents globally, Samsung is committed to prioritising the safety of customers. Samsung has identified the affected inventory and stopped sales and shipments of those devices.

For UK customers who have Galaxy Note7 devices, Samsung in collaboration with its partners and operators, will voluntarily replace their current device with a new one.

UK customers who have Galaxy Note7 devices will be contacted by the provider or operator from which they purchased the product in order to arrange their device exchange. The exchange of units will begin from 19 September 2016.
If you need anything else, you can contact the Samsung customer service team on 0330 7261000. Strangely there's a few people who are getting this recall mixed up with the Samsung Galaxy S7 and the Galaxy S7 edge. Please note that these handsets are NOT exploding as far as we know, and it's only the Note7.
Full press release below, or you can head to samsung.com/uk/note7exchange/. We've also got a Samsung rep available on an email hotline if you've got any questions.