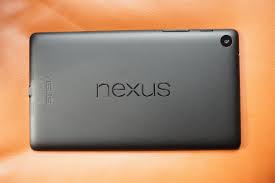 Well it's been some time since we heard anything from Google with regards to updating their tablet lineup. It's all been quiet since the high-end Pixel tablet got released last year. We recently mentioned that Google were re-branding their Nexus Phone line up to be sold under the Pixel banner. Now there are more rumours suggesting that a 7″ 'Pixel' tablet is in the works.
It is alleged to be made by Huawei, who are known for their strong build quality. It's not a surprise that Google have reached out to them as a hardware partner, given that they made the larger of the Nexus phones, the '6P' last year. There is little information coming out at this stage. But, from what we have heard, it looks like it will be packing 4GB of RAM. The leak also suggests that the device is to be released by the end of the year.
Google does have an event penned for the 4th of October, so we will have to wait and see if this device gets showcased then. Hopefully there should be more rumours flying around before the launch!!
Anyone still flashing around the hugely popular Nexus 7″ or upset that it was never updated, given that it has fallen out of Google's Android update cycle? Pixel (pencil or rather just type it) in your thoughts.