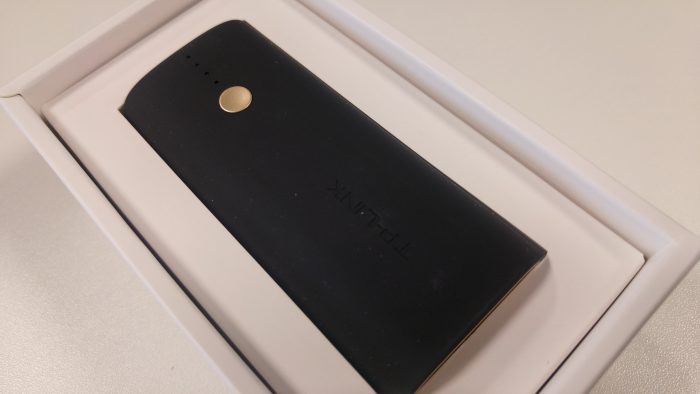 I know what you need. What you need is another power bank. People, if I'm honest, don't know what to call these things. Not really. Are they power banks? Are they portable chargers? Should we just call them batteries? Portable batteries?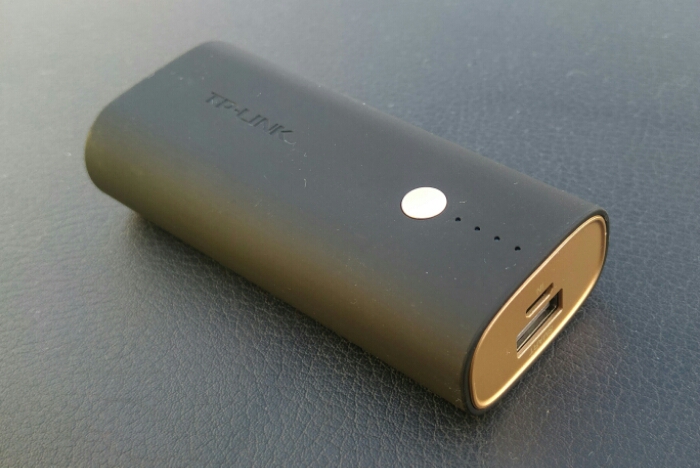 Here TP-Link calls it a Power Bank, and it comes in a very nice box. This is the catchily-named TP-Link TL-PBG6700 Vivid Series 6700 mAh Ultra Compact Power Bank. Yeah. I'm just going to call it the TL-PBG6700.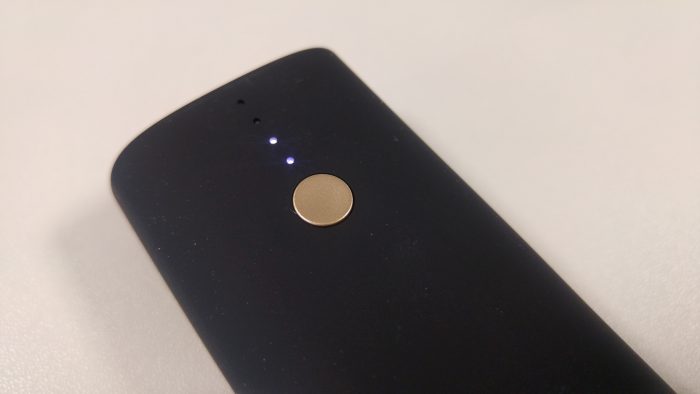 On the box, which is quite refreshing, it'll tell you roughly how many charges you can get from this. If you've got a 3000mAh battery in your phone, this will charge it 2-3 times depending on quite how flat your phone is. The device itself is 44.9mm x 24.9mm x 97mm and comes with the Smart Charging technology that'll ensure your device is charged as quickly as possible. It also packs a stakc of safety features to stop your handset overheating, short-circuiting or over-charging. Interestingly it says that the LG battery inside will provide "30% more power from a smaller and more compact battery" too.
If you want more or less, they also sell a diddy 3,350 mAh model alongside a chunkier 10,000mAh unit.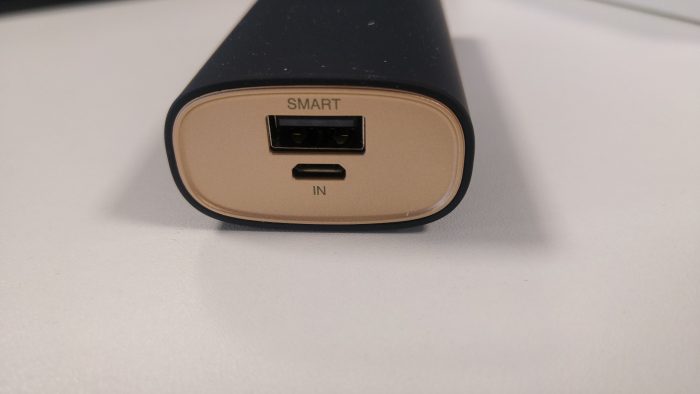 First you'll need to charge the power bank itself. There's a small card with some instructions on inside the box along with a microUSB cable. You can obviously put your own cables in too, but the microUSB one is needed if you want to charge the battery itself. Just plug the regular USB end into a wall charger or similar (even your car charger if you want) and the other end into the "In" hole on the device. There's four LED's up top showing you the charging status (each one represents 25%) and you can tap the power button to see how much charge remains when you're out and about.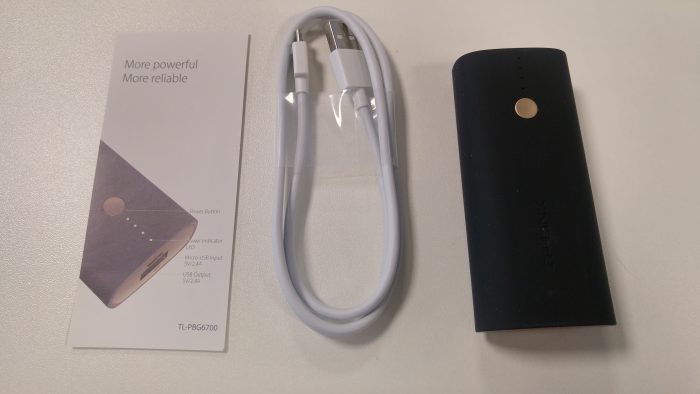 The unit itself has a soft rubberised finish and the whole chassis is well made and well put together. At the top and bottom there's a gold brushed metal finish and one USB port which you can plug your devices into via the supplied microUSB cable or whatever is suitable for your device. It'll output the full beans – 2.4A @ 5 volts, and it'll charge itself up at the same amperage and voltage too, meaning that you can charge your .. err.. charger quickly as well as your actual device.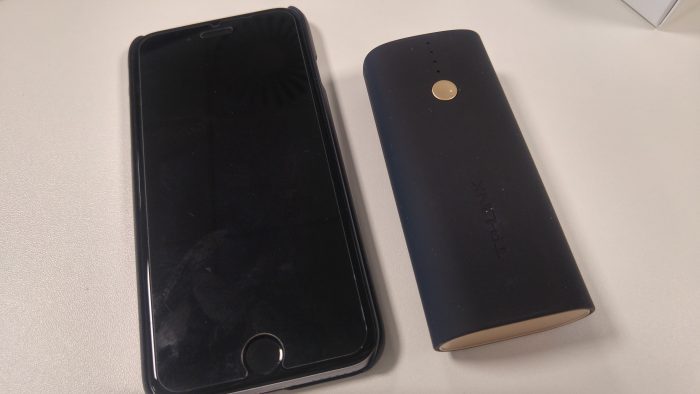 From my use, I found that it charged significantly faster than a standard wall charger. It felt like a proper quality product too – not flimsy and not plastic edges or wobbly ports. Properly done. My only minor issue is the relatively high price – £26.99 on Amazon UK is just a tad too high for this in my opinion.
TP-Link TL-PBG6700 Vivid Series 6700mAh Power Bank Review
Overall - 78%
Solid, good quality and simple to use. Just a little expensive.