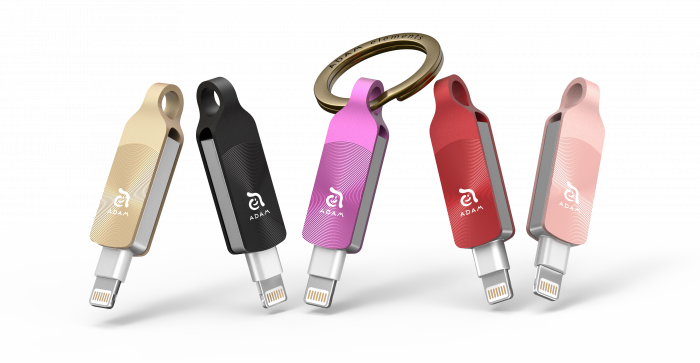 We've got something similar on test at the moment, but this is the new iKlips DUO+. Coming soon, it's basically a flash drive for your iPhone. On one end, a Lightning connector, and at the other a USB. You plug it into the bottom of your phone, transfer files, and then plug it into your Mac or PC and you can do whatever you want.
Whether it be data storage, transfer or backup, it works with the iKlips 3.0 App to let you stream and share media on an iPhone, iPad, PC etc. It's USB 3.1 and has up to 130 MB/s read speed with the Lightning read speed clocked at 25 MB/s.
They've sent us a video showing it in action..
Available in six colours (Royal Orchid, Adam Red, Rebel Onyx, Adam Red, Glowing Amber, Rosy Bronze, and Wild Sapphire), you get to choose from a 32 GB, 64 GB or 128 GB version. Unlike the SanDisk iXpand we're reviewing, you'll have to wait a short while for the iKlips DUO+ to become available, which it will do at the end of the month. Sign up on their site to be informed and then you can buy it from Kickstarter