I won't beat around the bush. If you're doing anything that you'd like to be kept a bit secret from your ISP then you need a VPN. Whether it be streaming, torrents or something in-between, online privacy is something you need to be looking at.
However, it's always been something that many people have shied away from – it can be seen as complicated and confusing, so Hide My Ass (yes, it's really called that) are trying to make the process a lot simpler. A VPN encrypts your data and routes it through remote servers, keeping your activity, your identity and your location private.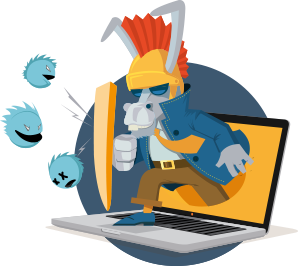 The new service offers three levels of service. You can have …
INSTANT MODE – This will let you secure your connection with a single button swipe
LOCATION MODE – As you'd expect, this will let you maintain secure access to all the sites you use at home, bypassing geo-restrictions while travelling abroad. Great for if you want to watch BBC content but you're abroad.
FREEDOM MODE – This will connect to the fastest available server in the closest country and is ideal for those campaigning for free speech.
Pricing is monthly, with one month costing £6.99 – however you can pay less per month by paying for longer. As an example, 12 months will see you paying £3.99 per month.
Using the service is as easy as downloading the relevant app and off you go. Oh, and AVG are behind the service, so you can definitely trust it. They have over 900 servers in 340 locations with more than 100,000 IP address choices. You can even avoid the apps and setup the VPN on your home router.
Get more detail in the press release below or head to Hide My Ass.