Just two more days. That's it. Until Apple reveals their new 'revolutionary' new iPhone 7 handset. Apple people like myself don't have a constant stream of new handsets to get excited about, so let us have our excitement for a couple of weeks!
We already know pretty much what to expect from the new phone, but a sketchy new benchmark might be a hint at how powerful the iPhone 7 is going to be. Rumours are that the new A10 in the iPhone 7 will be manufactured by TSMC using 14nm FinFET. Featuring a clock speed of 2.5ghz and improved heat management when compared to last years A9.
Geek beach scores leaked by notable Weibo user ice_universe appear to show a handset producing similar scores to the Samsung made Exynos 8890.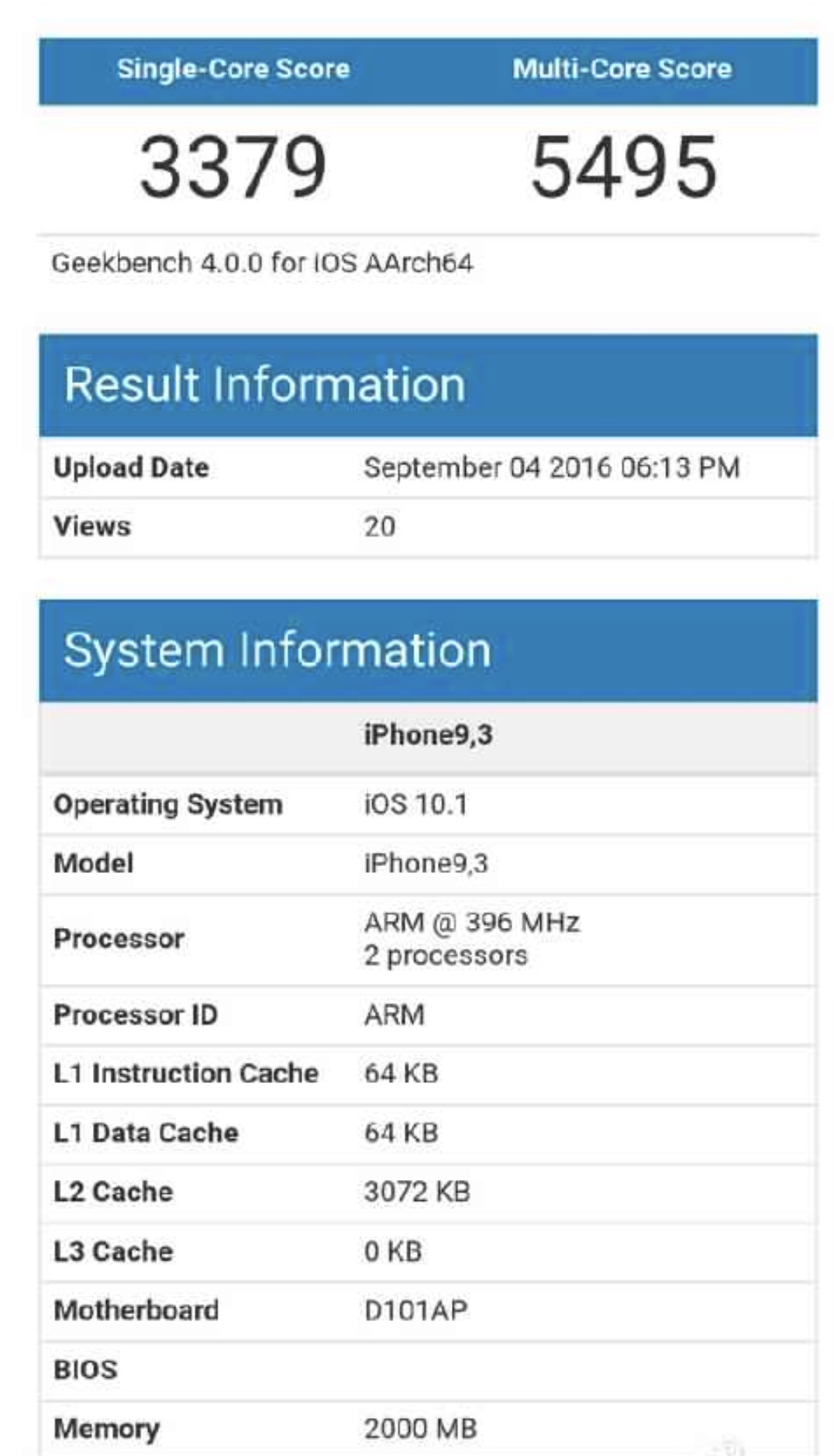 iPhone 7 benchmarks and rumours
As with all prerelease information, take these scores with more than a grain of salt. The phone is shown as 'iPhone 9,3 and running iOS10.1 – which is just a little far fetched to believe. However if it is anywhere near the true score then iPhone 7 users are in for a powerhouse of a phone. Couple this is improvements to the speed and usability of iOS10 and a rumoured 3GB of RAM in the plus model, slowdown and lag will be a thing of days gone by.
As said, just two more days until all of these details will be released to the public. Apple's 'See you on the 7th' event will be at 10am Pacific Time. On Wednesday September 7th. That's 6pm BST for us Brits, you will be able to watch live on an iOS device here.