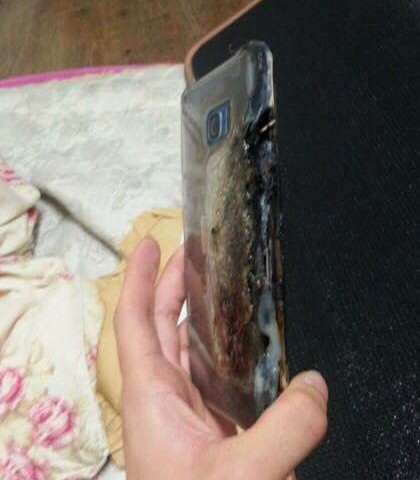 You'll have seen it on all the big news websites today and you'll have read it first on Coolsmartphone yesterday. As we mentioned, stores are no longer selling the Galaxy Note7 following safety concerns and multiple reports of exploding or hot and melting handsets.
Today Samsung has pushed out this official statement, which confirms that they've had 35 reported cases relating to a "battery cell issue". Whilst they stop short of saying anything about the handsets turning into a molten liquid or exploding in your face, they do state that..
Samsung is committed to producing the highest quality products and we take every incident report from our valued customers very seriously. In response to recently reported cases of the new Galaxy Note7, we conducted a thorough investigation and found a battery cell issue.

To date (as of September 1) there have been 35 cases that have been reported globally and we are currently conducting a thorough inspection with our suppliers to identify possible affected batteries in the market. However, because our customers' safety is an absolute priority at Samsung, we have stopped sales of the Galaxy Note7.
More as we get it on this one, but if you do have a Galaxy Note7 we'd love to hear your thoughts on this, plus whether you've had any issues relating to the battery.
Meanwhile Samsung are working with the battery suppliers and will no doubt smack them over the head for causing such an embarrassing amount of negative publicity voluntarily replace all Galaxy Note 7 handsets that have been sold shortly. It's expected to take around two weeks for replacement handsets to be sourced. Although this isn't a recall, owners will no doubt be worried that their handset could be at risk.