I always start reviews like this by saying, "There's lots of Bluetooth speakers to choose from". You'll find them in electronics shops and supermarkets and it's very hard to know which ones are good. Here, we've got another one from iClever. This will set you back (at the time of writing) $35.99 on Amazon US and £24.99 on Amazon UK.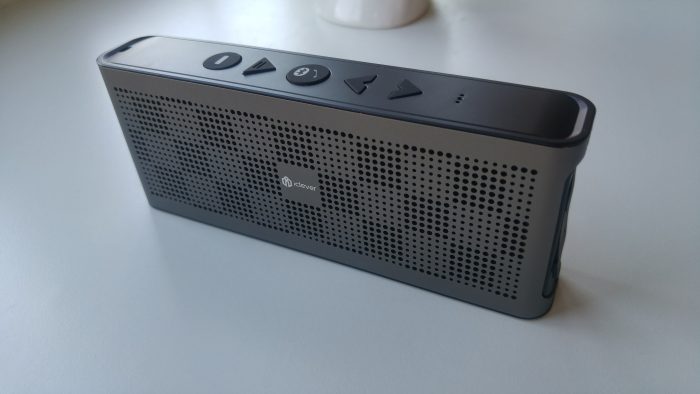 First up, the design. It's a lot higher quality than most speakers we get into the mighty Coolsmartphone HQ and it's deceptively small too – measuring in at just 162 x 64.2 x 28.3 mm – it's also waterproof.
Behind the stylish aluminium housing are two 5 watt speakers and it'll connect to your device over either Bluetooth or a 3.5mm audio hook-up. Inside there's an 1800mAh battery which really doesn't add a great deal of weight to this (it's 358g) and supplies 10 hours of music.
Behind a rubber flap you'll find the charging point and the 3.5mm AUX port should you need it.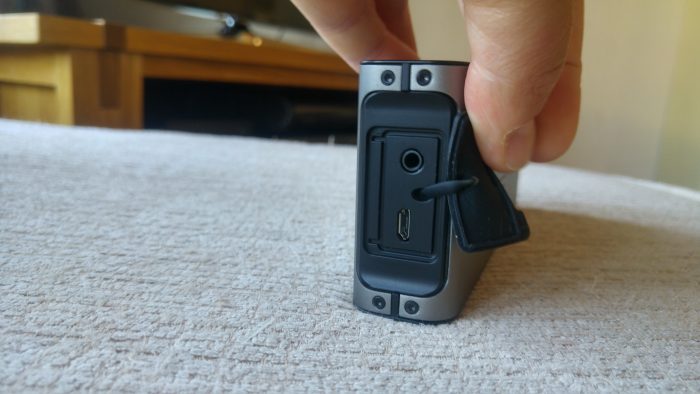 The finish of the device is professional and a little bit industrial, with a strong and steadfast appearance. The sound is good too, and after a simple pairing exercise (and the now familiar voice-prompts from the iClever Bluetooth system) it's just a matter of pressing and holding the power button to get it to enter pairing mode.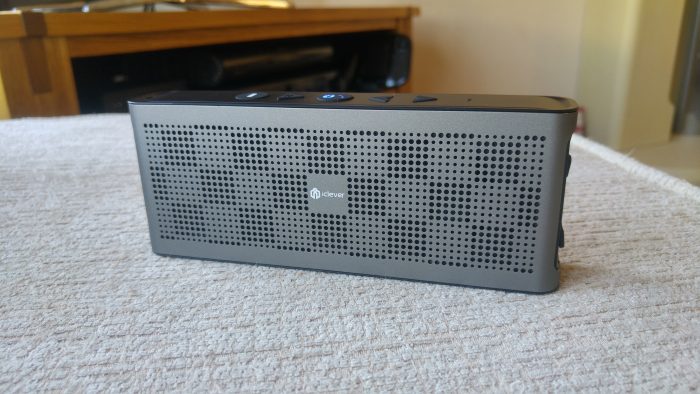 Bluetooth speakers, especially of this size, can be troublesome. Some may sound great at average volumes, but when you crank up the volume things can deteriorate rapidly. Some don't have any quality control over the sound and you'll end up with a heavily distorted top-end audio quality. Here there's none of that and, even at full volume, it performs very well indeed. The sound is rounded, balanced and clear. There's a healthy amount of bass and treble on offer.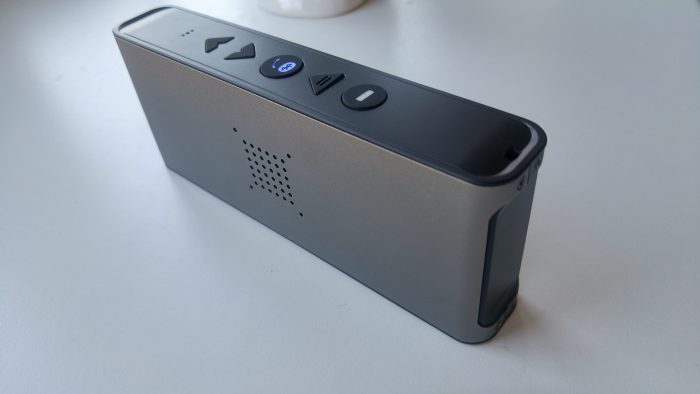 Along with the speaker there's a wrist strap, the 3.5mm AUX cable, a USB charging cable and a user manual.
At the top there's some easy-to-locate rubberised buttons – power, play/pause, the Bluetooth pairing / call answer button and the forward and backward track selection.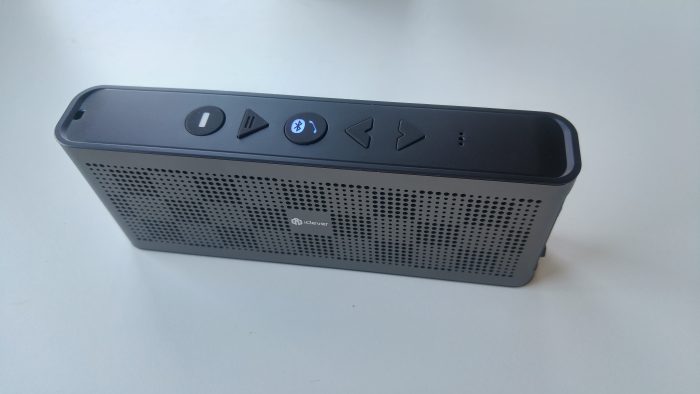 Overall, I'm properly impressed by this. Well built, well designed and with a good looking premium finish which really does set it apart from a lot of the Bluetooth speakers we see. The audio quality and battery life is up there too, and I'm more than happy to recommend this particular speaker.
Get the iClever BoostSound BTS-04 Wireless Speaker for $35.99 on Amazon US and £24.99 on Amazon UK.
iClever BoostSound BTS-04 Wireless Speaker Review
Design - 94%
Audio quality - 91%
Build - 91%
A clean, polished design which has a professional finish. The audio quality is deep, loud and responsive. It's a very good Bluetooth speaker indeed.