Checking Facebook, Twitter and your email. It's something we all do on our mobiles and it's something that smartphones will do with ease. However, it's only the tip of the iceberg and, whether it be due to not knowing or not wanting to deplete our all-important batteries, the mobile gaming aspect of these clever phones still has quite a way to go
Pokémon Go has helped kick-start the idea of gaming on phones for a lot of people. Even the most ardent social-media user has probably spent time trying to catch 'em all. However, there's so much more, and even mid-range phones now have absolutely no problems with top-end mobile games. It means that massively popular and innovative titles like Candy Crush Saga and Angry Birds have become common knowledge and sit on millions of smartphones around the world.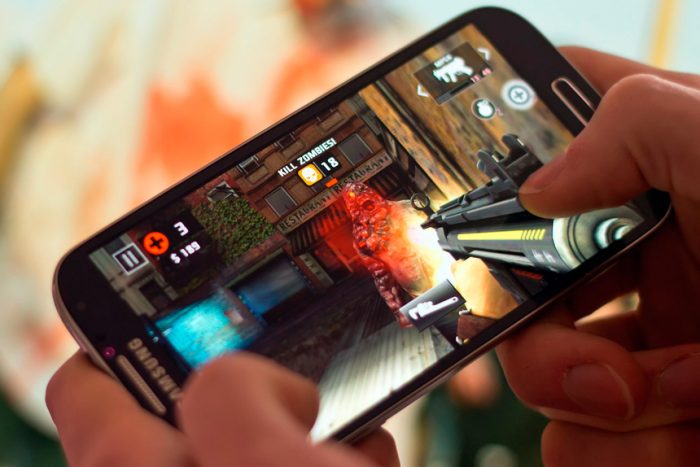 I come from a world of Pacman, and I still can't quite believe the quality of the graphics on these modern games. Games that, just a very short while ago, would've needed an expensive console or high-end PC to run, now speed along on a gadget that you can carry around in your pocket. This is true of all types of mobile games, from the epic role-playing adventure ones to casino and bingo ones such as starbust slots, and the younger generation now have rising expectations. As it seeks to respond to this demand, the mobile games industry has been developing a number of innovations to bring its products into line with the latest console games. Your smartphone already has a coprocessor to boost the performance of the CPU's when running certain tasks. It means that the CPU's can be used for other things, and Samsung has recently deployed the Vulkan API technology to take mobile game graphics forward in several ways, including GPU particle support, top of the range depth of field, greater onscreen object dynamism and ASTC texture compression.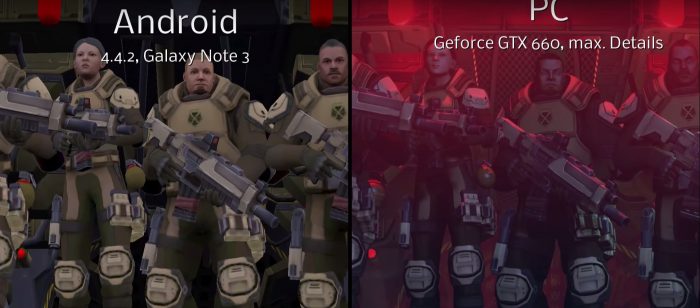 At the moment, it is Epic Games' Unreal Engine 4 that is able to support Vulkan API – which is being specifically described as a way of bringing mobile games graphics up to the standard of high grade console ones – and the company gave consumers a glimpse of what the future could hold for mobile graphics with its ProtoStar video. This deploys the Unreal Engine 4 and Vulkan API to create next-level gaming visuals that the developer refers to as an 'experience in real-time 3D'. Given the rise of things like augmented and virtual reality gaming (as we've all become accustomed to with Pokémon Go) , this could prove crucial to keeping mobile games from falling behind.
However, all of this additional graphical goodness is pointless if we're not downloading or playing the game in the first place. One of the reasons is the fact that it can quickly drain your battery and it could make your phone hot if the code and CPU technology isn't right. The mobile manufacturers are therefore a big part of this, and they need to find ways to bring heat levels down with better graphics processors. Already we've seen ARM indicate that the CPUs it develops alongside TI, Samsung and Nvidia will bring mobiles onto a par with Xbox and PlayStation consoles. Nizar Romdan, from the company, stated at the recent Casual Connect tech conference that graphics chips able to achieve all of this would be available inside two years. Good news.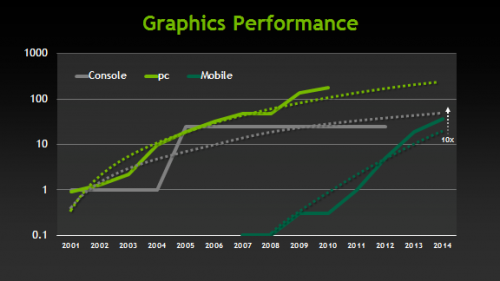 Although it could be argued that mobile gaming graphics have not quite reached the standard of the best console ones yet – or that the graphics chips are not yet ready to handle such graphics – all of the indications are that this will very soon cease to be the case.