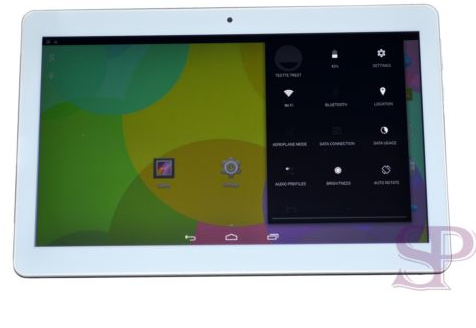 "If it's too good to be true, it often is."
"Learn from others mistakes and take heed."
"Be wary of the unbranded Chinese gadget."
"Be careful on eBay!"
These are maxims to live by…. and that I have regularly ….ignored.
My latest crowning glory on this front has been my purchase of the device above.
Ironically for a guy who has bought so much tech over the last few years, the one thing I never really had was a traditional 10.1 in tablet. I say "traditional" as, back in 2010 when the first iPad was released and the tablet market got started, this was the predominant form factor. It was only really when Google released the original Nexus 7 in 2012 that different form-factors in tablet sizes become more widespread. It was also around this time that I started getting into tablets. Over the years, I'd had an Xperia Tablet S (anyone remember that?), an iPad Mini, a Nexus 7 2013, a Samsung Tab S 8.4 and a Nexus 9. My most recent purchase was a Samsung Tab S2 8.0. I'd always thought that the smaller form factor (8 inches in this case) was the sweet spot for portability and usability. I never understood why anyone would want a 10 inch device. It just seemed too unwieldy.
You may recall, I had a 10 inch Windows tablet for a while, but I used that as a convertible laptop and didn't really do tablet-y type things on it. Plus, as is well known, Windows 10 is an OK OS for tablets, but not anywhere near Android or iOS for functionality.
Recently, however, I've been watching a lot video on my tablet, and I started to think that 8.0 was just a bit small. Especially as the Tab S2 has a 4:3 ratio (as opposed to the 16:9 ratio of the Tab S and many other tablets). This makes it better for reading and surfing the web, but watching widescreen video means that the images become smaller with black bars above and bottom. I thought therefore to see whether I was missing out. After all if Steve Jobs thought 10 inches was the perfect size then why not?
I have a distinct allergy to iDevices (I did not have a good experience with my iPad Mini and jettisoned it pretty quickly) so decided against getting a full-size iPad. Also I am a cheapskate and didn't want to spend so much money. So I started looking around on eBay for a good deal. I thought maybe a used Samsung Tab S 10.5, or Xperia Z2 tablet (yes I know they are 2+ years old but hey, cheapskate remember!). I knew that the phenomenon of the "cheap Chinese Android phone/tablet" existed…but didn't realise the sheer scale of it! There were loads and loads and loads of different devices. Some with brands I'd never heard of, others unbranded (like above). There were some quite compelling devices actually, quite a few dual boot Windows-Android devices. I noticed a few common themes. Often they had low display resolutions (1024 x 600 being typical). They also often were running very old versions of android, many were on 4.4 KitKat, none were on 6.0 Marshmallow, I even saw some on Android 4.0 Ice Cream Sandwich. Surprisingly most advertised with having Google Play services, but some of the really cheap ones did not.
Most of these were not then fit for my purposes. I didn't have a big spec list, but I wanted a good screen and Android 5.0 Lollipop. So, imagine when I saw the above device being advertised with a QHD screen. Yep, a 2560 x 1600 screen on a device for £72! In case the listing has changed, here are some screenshots to prove I am not hallucinating. I looked up the Mediatek processor and it was apparently equivalent to a Snapdragon 400. Good enough, I thought.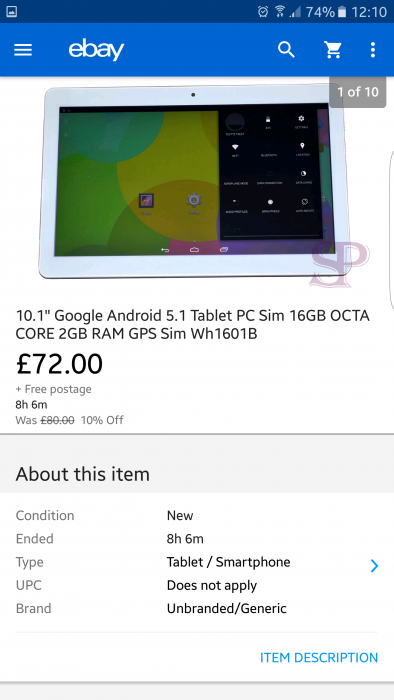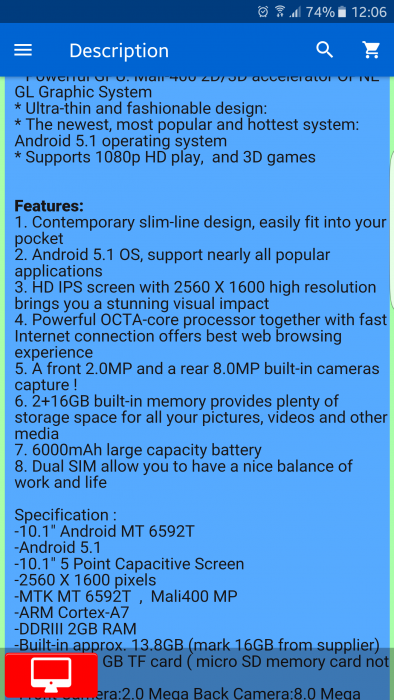 The rest of the specs seemed OK too, Android 5.0, dual SIM slots (though not 4G and they only work with certain 3G networks) as well as microSD expansion. All for £72, and free postage. Looking at the seller, they seemed to have a large amount of good feedback, though it did seem suspicious that there was multiple comments written exactly the same. Anyhoo, still worth a punt … I thought.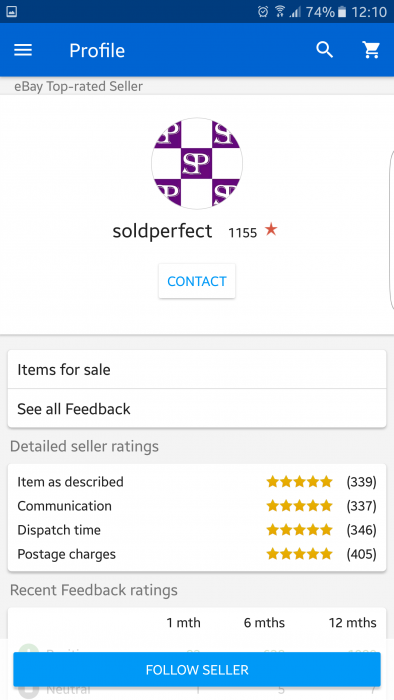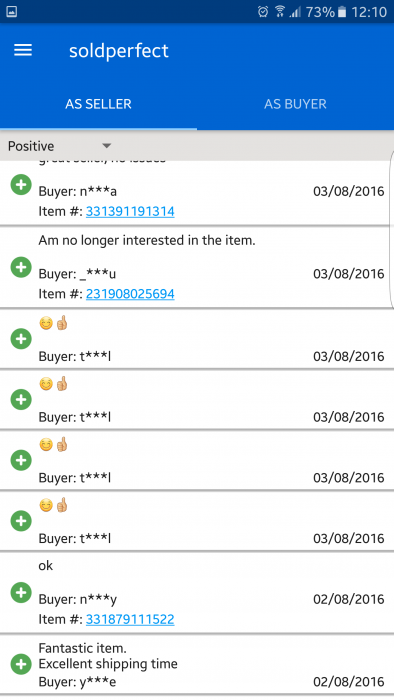 I think alarm bells started ringing when there was a delay in dispatch and delivery. It seems that the item is shipped from China to UK then from the UK (hence they say "UK Seller") to you. This was mildly annoying, but I suppose par for the course from eBay.
This is the device that turned up.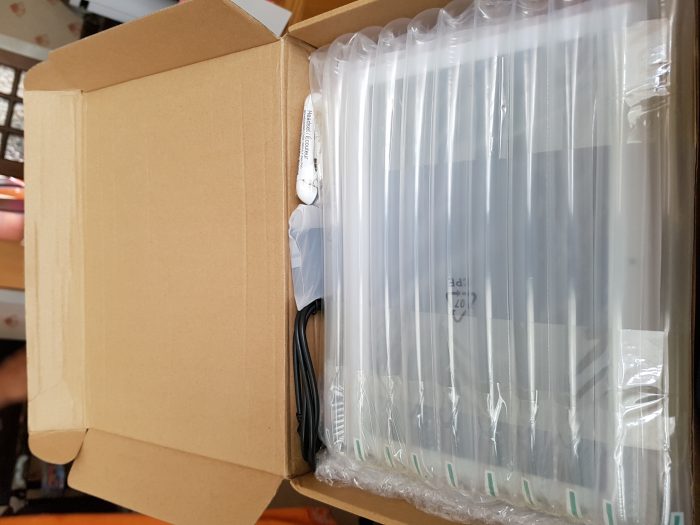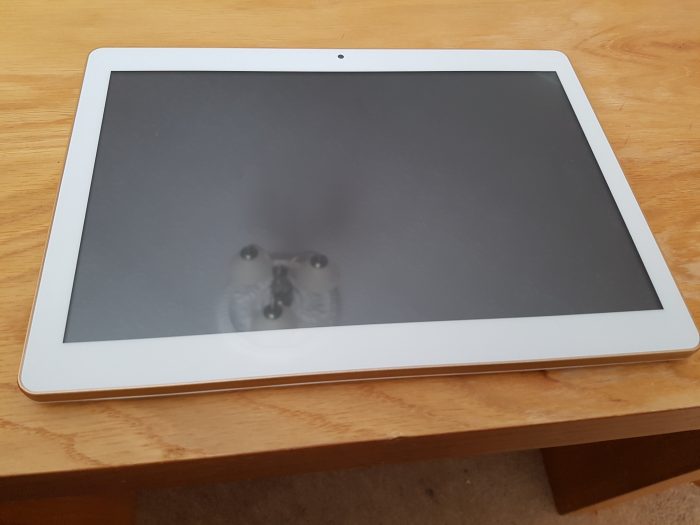 It came with a quick start guide and a US charger, but since it was a standard microUSB charging port, I wasn't bothered too much as I had plenty of spare chargers about.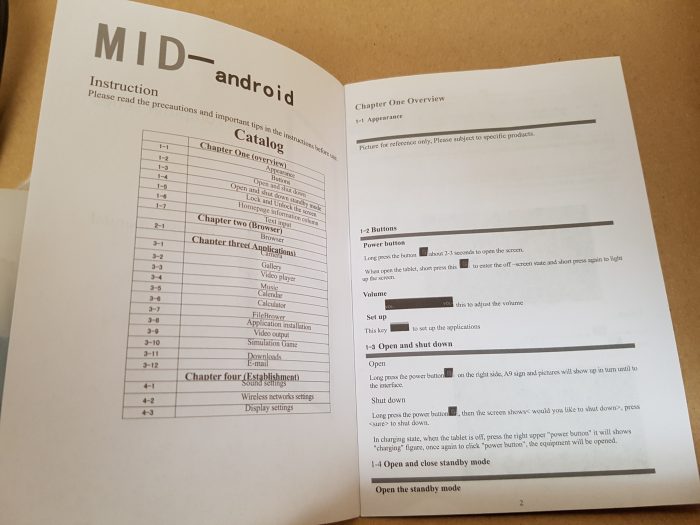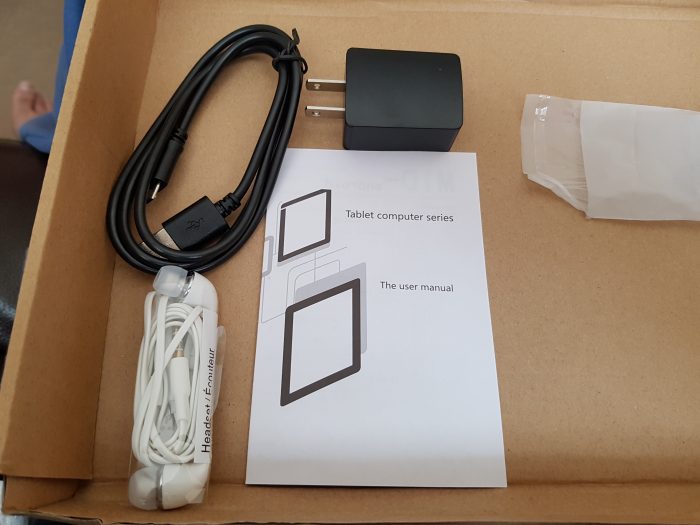 As you can see it looks very similar to the Galaxy Tab S 10.5. There's no Home button, but the patterned back and bronze sides are clearly inspired from that Samsung device. Around the back was a slot for the two SIM cards and MicroSD card. The build was very plasticky, and didn't look like it wouldn't cope with much punishment,. Frankly I wasn't too bothered. It seemed a nice size, only marginally bigger then my wifes Nexus 9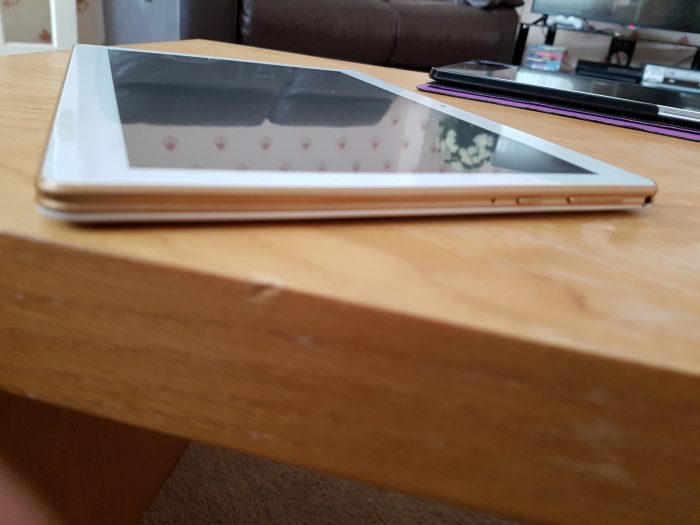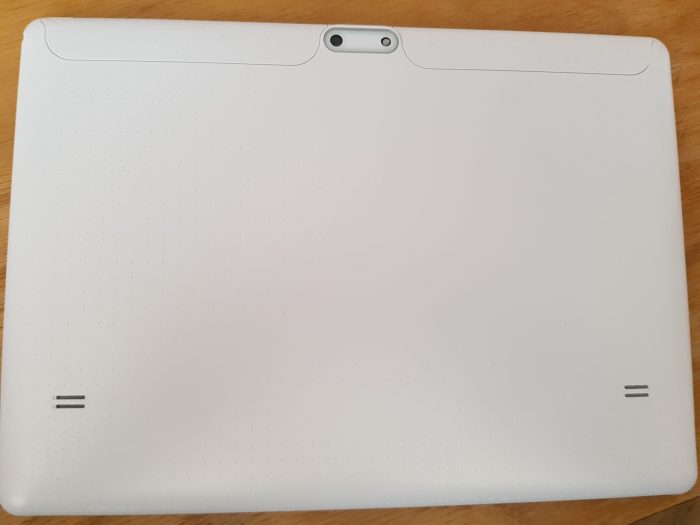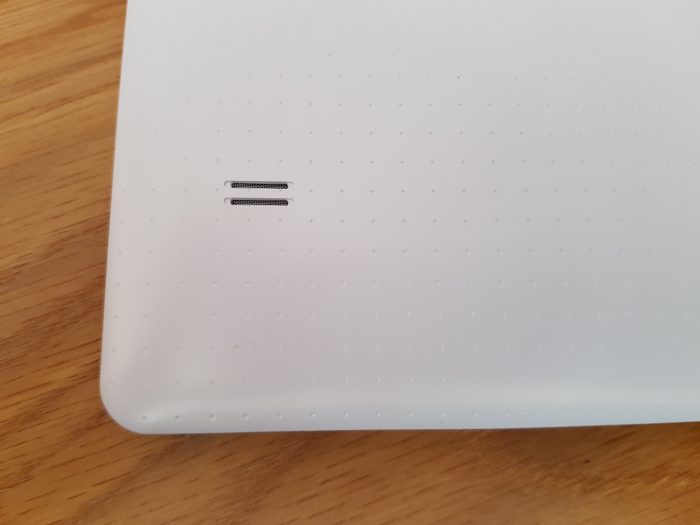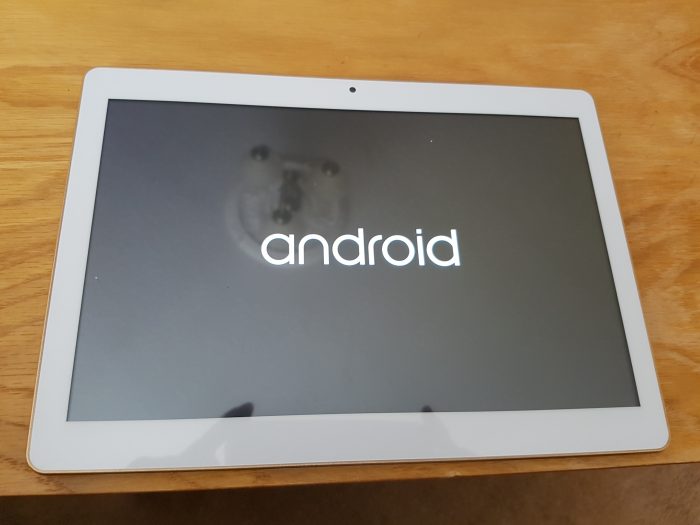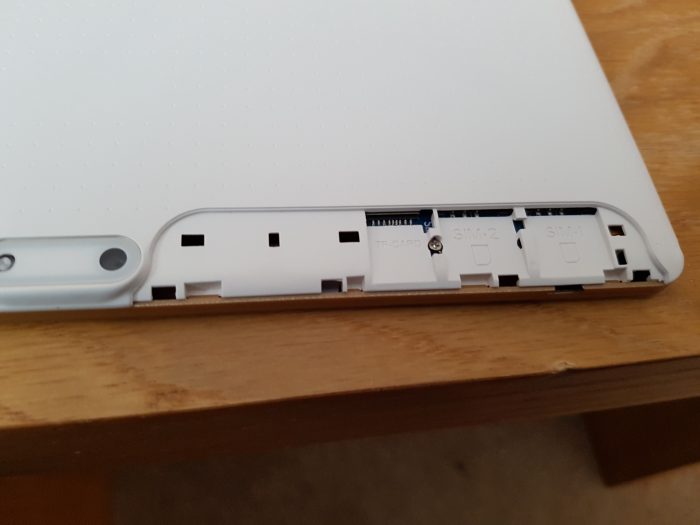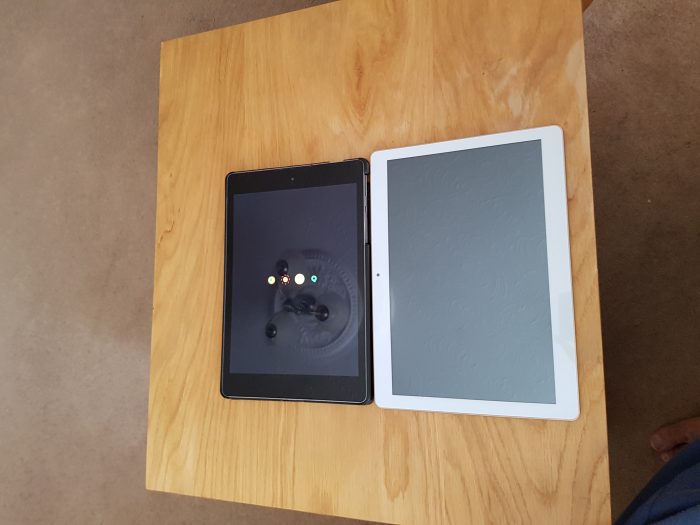 So I powered the device on and I was greeted with a MediaTek Android welcome screen. And that's when I saw that this device was clearly not QHD. Frankly, the screen was absolutely terrible. washed out, dim and blurry as hell. I had been had.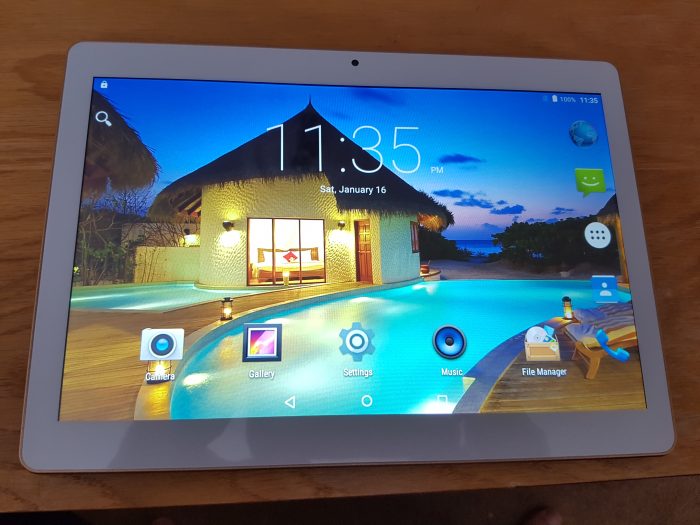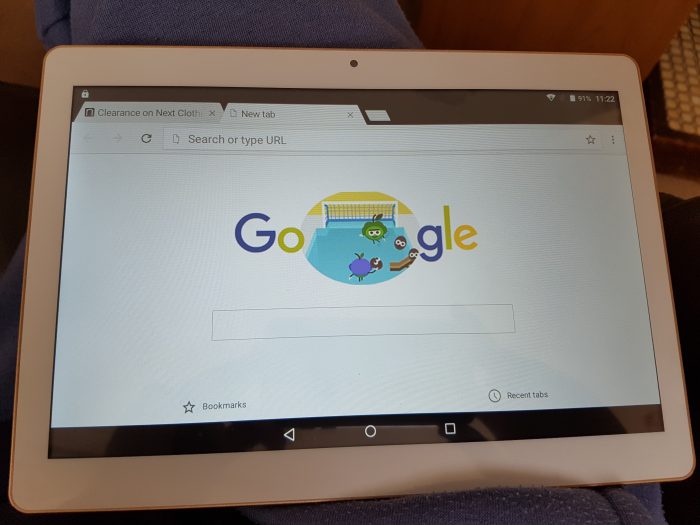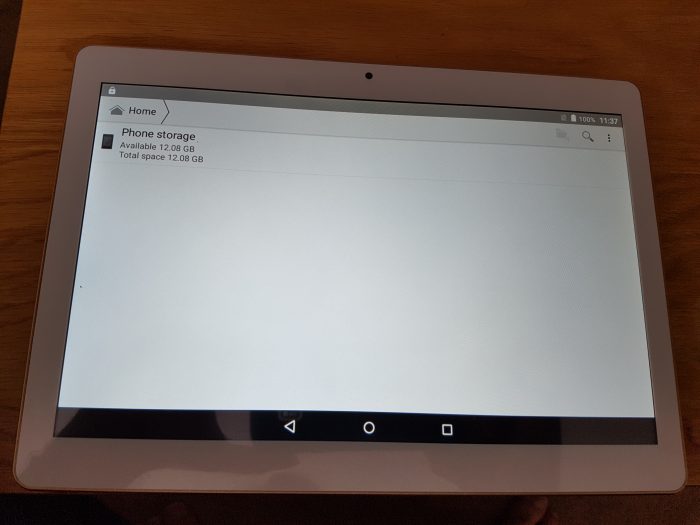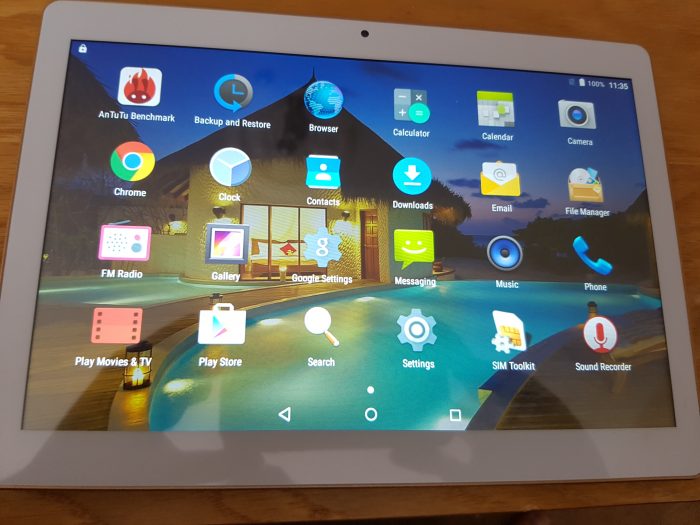 I tried to figure out what exactly this resolution was. First I started looking around the rest of the interface. This gave me a good opportunity to assess that too. It was pretty stock Android 5.0 and the Play Store was present, though oddly not all the standard Google apps that are normally pre-installed were there. It seemed that the device was set up as a phone with a dialer. The "About Device" section also described it as a phone. I couldn't find anything in the settings about the display resolution. I saw that AnTuTu was pre-installed. I ran that and that said this…It reckoned the resolution was QHD! I have no idea why it said that. In order to prove again I'm not hallucinating here are some pics.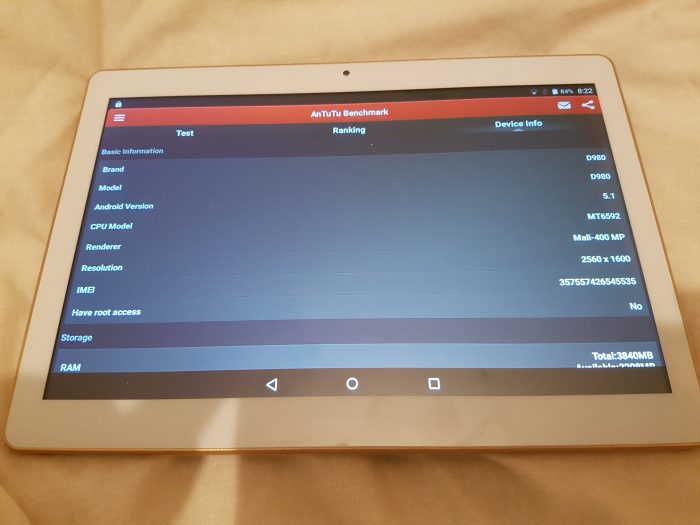 So not only had I been had, but the seller had been too! They put the findings of AnTuTu on the listing in (presumably) good faith.  I found another couple of apps and websites to confirm it and yep it was 1024 x 600 which had been scaled up by x 1.31 to make it 1280 x 737…making it look even worse.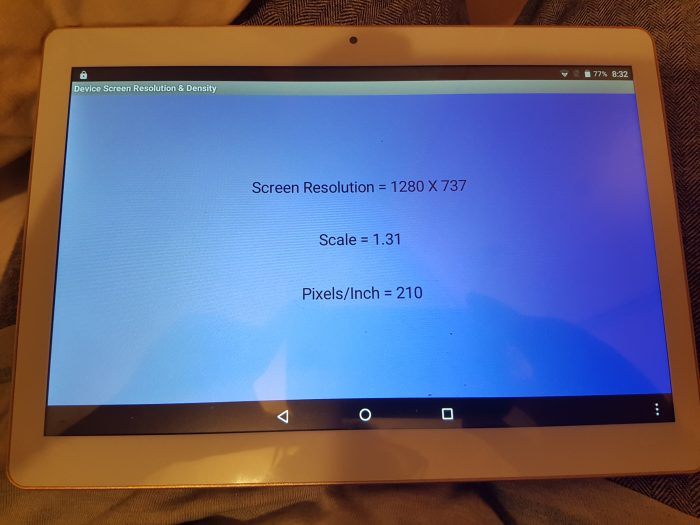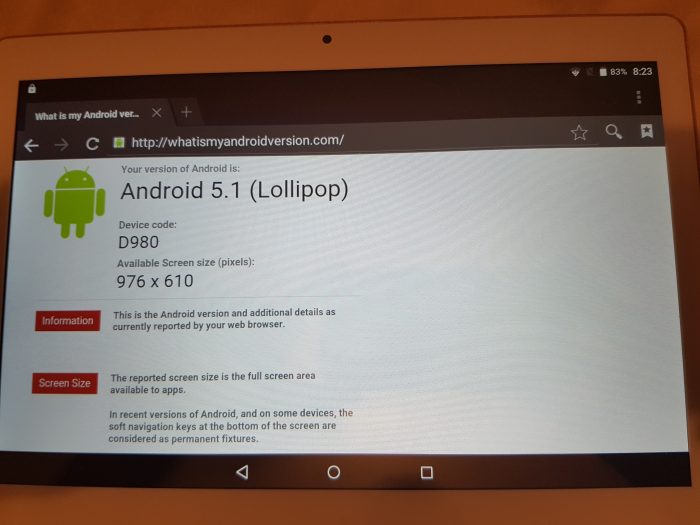 So now I had a question to answer, do I keep it anyway? Or do I return it? I decided to look at some other aspects of the device to help me make my mind. Maybe there was a redeeming feature?
Sadly…   errrr…….No.
"Well it has cellular connectivity?" Yes, but not 4G. In fact one SIM is 2G and the 3G one doesn't work on all UK networks due to the frequencies supported. So that was out.
"Cameras?" Oh my God they were terrible, whether good lighting, whether dim lighting, pictures were grainy and fuzzy.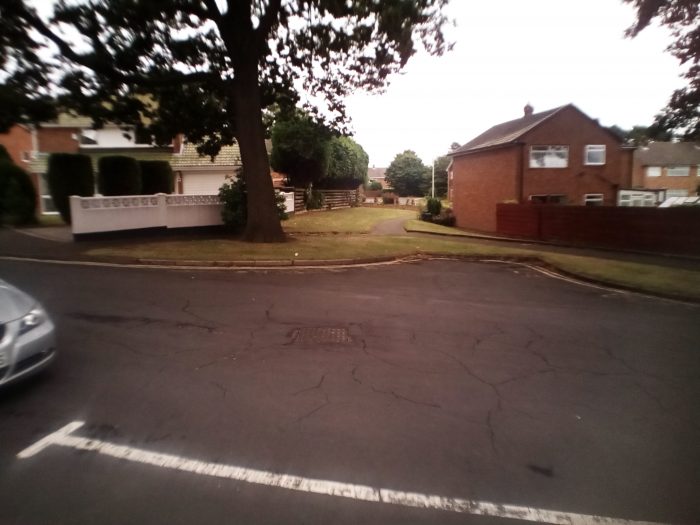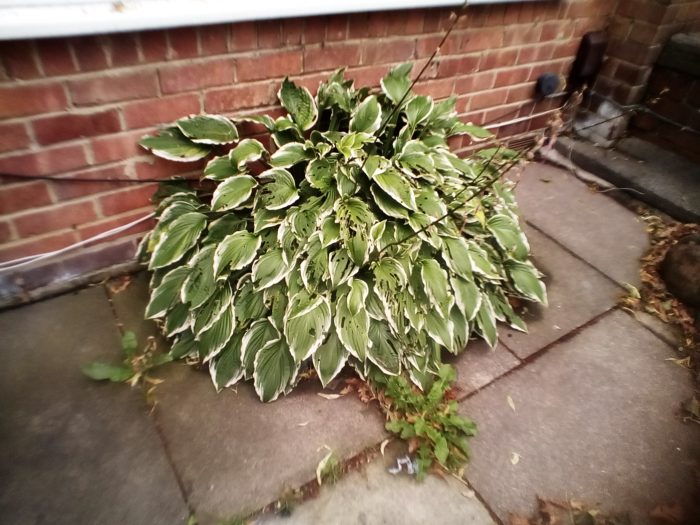 Even the HDR mode was rubbish (first shot of the horse toy is normal, the second with HDR), as was the video.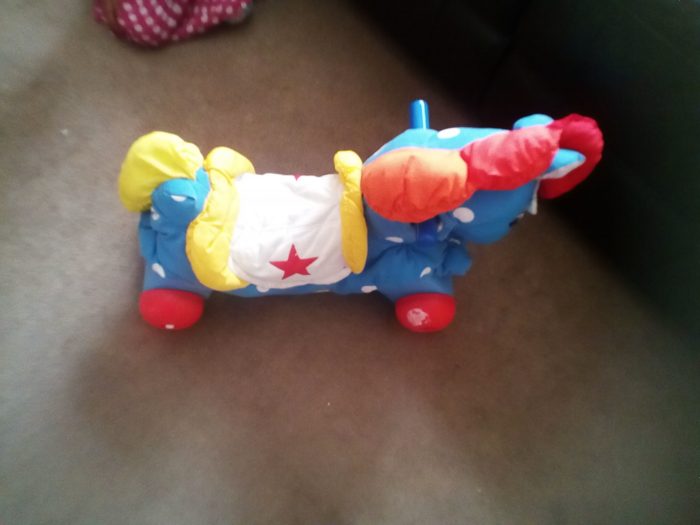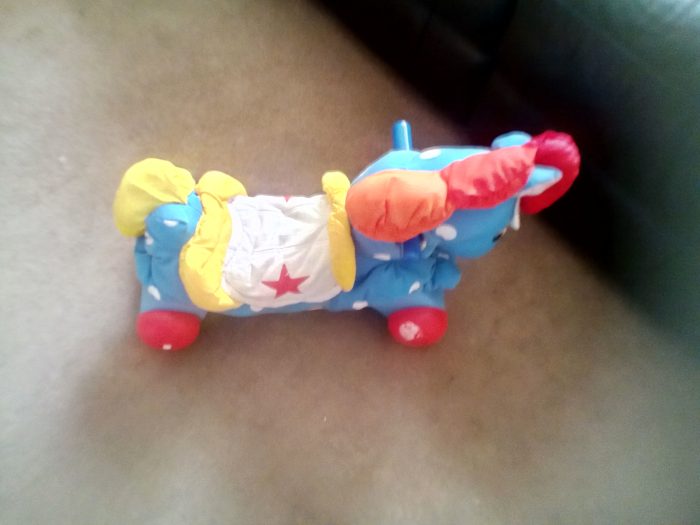 Video eample downloadable here.
The Selfie camera was actually so rubbish, that it kinda did a "Beauty Face" thing where it blurred out my facial blemishes….clearly more by accident then design.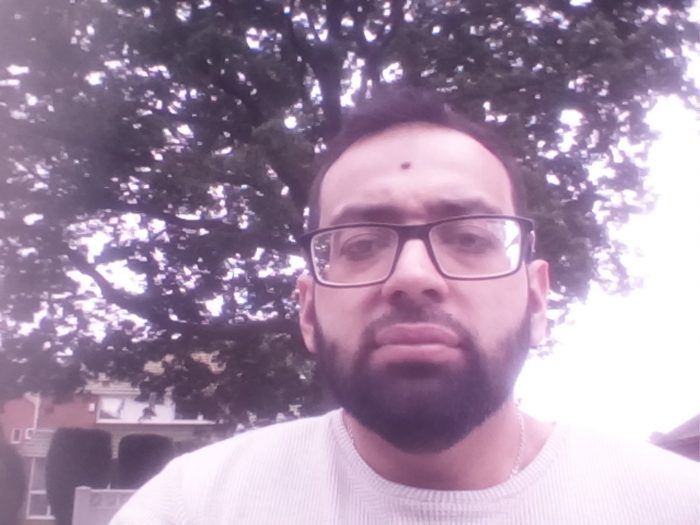 So…Nope, it was gonna go back.
The seller was. to be fair, quite accommodating. When I emailed them and said I wanted to return the item, they did offer a partial refund if I wanted to keep it. But I decided to return it, frankly this felt like an #EpicFail and I just wanted rid.
It did make me reflect, that as consumers, we have become so used to high resolution screens that now its a deal-breaker, at least for me. It also gave me first hand experience of the "cheap Chinese device". I don't think I will be revisiting that any time soon. If it's too good to be true etc etc
The one upshot was that I surmised that if I ever wanted to buy a very cheap tablet for a young child…it is a definite option to go for.
Have I been chastened by this experience? Yes. Am I in the doghouse with me wife AGAIN? Ye!. Am I still thinking of a 10 inc tablet? 😉
What do you all think? Do you have sympathy for my #firstworldproblem? Or do you want laugh heartily at my #EpicFail? Or do you want to give me a suggestion for what to go for? Sound off in the comments!
(@GreyingGeekJohn, if you say anything about at an iDevice then I shall personally spam your Twitter with Fried Chicken adverts till the end of time)