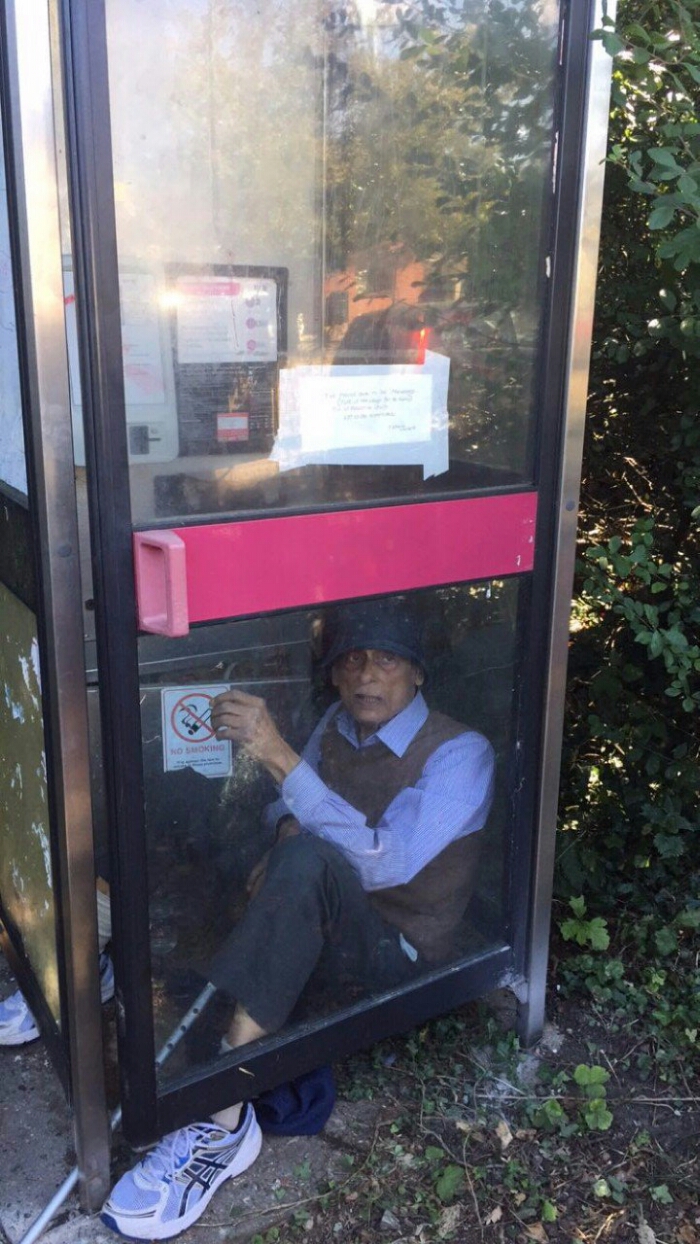 When I was doing my recent charity bike ride (and, of course, I don't like to talk about all the good work I do for charidee mate), we had a problem. In the middle of the Lake District we stopped in a bunk house and found that there was absolutely no mobile signal on any network. Between us we had every network covered – O2, Vodafone, EE and Three. Nothing. Luckily, so we thought, we had a WiFi connection. Trouble was, the internet wasn't working on it.
We asked and it turns out that lightning had struck the phone lines – no phones, no internet. We tried the local pub, but same deal. My friend then asked the barmaid for a pay phone and….. That's when hilarity ensued. The girl behind the bar was probably about 17 and had never heard of pay phones. She was totally perplexed. She assumed that my friend wanted to pay to use her phone.
The pay phones are on the way out, and BT are killing off the remaining few. However, in this guy is fighting to keep his local one after contractors appeared to remove it this morning. Follow the live proceedings here.
It's pretty funny actually and the local paper is doing a grand job following events. The gent is sat in the phone box and refuses to move.
Update – After Police arrived, Rashid Ovi, who sat in the phone box for a number of hours, left at around 5PM and contractors took the phone box at 6PM.