Virgin Media, the UK cable TV/phone/broadband provider, has just teased us with a new TiVo powered set top box which will be made available to its cable TV customers later this year. Current details of the Virgin Media TiVo V6 are scarce, but we do have a pretty picture…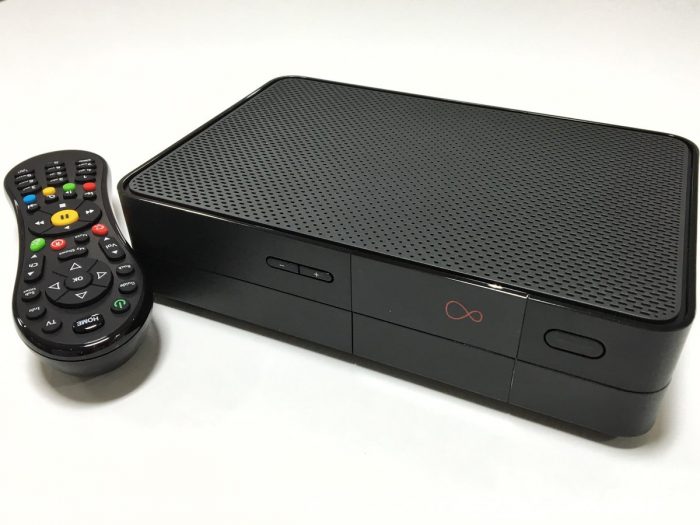 In a tweet from the Virgin Media Corporate account we were treated to a sneak preview of the new set top box with a familiar looking remote control. The device is rumoured to be 4K capable and have more internet-based services available, but we'll know more in the coming months. What we do know though is that the Netflix app and the YouTube will be available on the new telly box.
Sneak Preview: Say hello to our new Virgin TV V6 box, powered by TiVo. More to come soon. #VirginV6 pic.twitter.com/SBvpkRjvEz

— VirginMediaCorporate (@VirginMediaCorp) August 11, 2016
Hopefully the new set top box will be faster than the current TiVo offering, as slow downs and sluggishness are a "feature" users are all too used to. The Virgin Media Corporate Tweet also teased the name of the device with the hashtag #VirginV6. If my twisted logic makes sense, when the Virgin V6 TiVo box is made available we will just be a couple of product iterations away from some tasty vegetable juice…
I'll no doubt be getting a Virgin Media TiVo V6 box when it is released. If not to review it for Coolsmartphone, I'll be getting one to not be driven completely mad by how slow the current model can be.
Are you a Virgin Media cable TV customer? Have you managed to not go completely mad with the current TiVo box? Are you looking forward to the new Virgin Media TiVo V6? Let us know below in the comments or on Twitter.