We recently became aware that STIL were about to launch their first range of fashion cases in the UK and exclusively to O2.
It's the first time that I've personally heard of a network have an exclusivity deal on cases so I though I would check them out.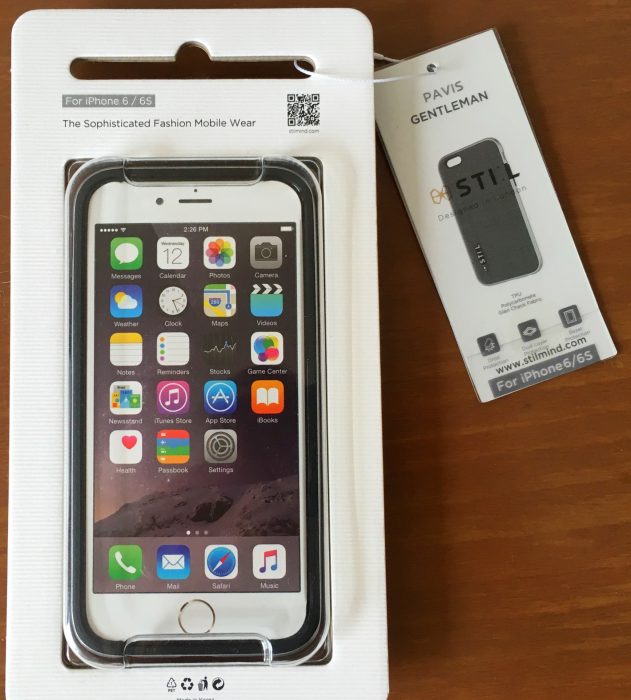 STIL set out to blend stylish design with a high level of protection so to put this to the test I trusted my iPhone 6S in the STIL Gentleman case to see how well it did
Taking the case out of the rather nice packaging the first thing I noticed was the back of the case has a material finish with a Glen Check design rather than a traditional hard plastic face, this initially caused me a little concern. After further research I found that that the material is water proof but I do worry how easy it will clean after you spill a pint over it.
Fitting the case is obviously straight forward and is perfectly sized for my iPhone, as you would expect from any case costing more than £2.99, but it's always reassuring to see that all the switches align with the appropriate gaps.
The styling of the STIL Gentleman case is exceptional and certainly eye catching, the combination of the check design and the material finish makes it stand out from other cases.
Whilst this is not a fully ruggedised case there is enough of a lip running around the edge of the screen to protect it from screen first drops, although the sides of the case feel a little flimsy so after a drop or two you might want to check that it's integrity is still sound. For me this makes the STIL Gentleman case the type of case you would use to make an impression or on special occasions rather than for everyday use.
This is a beautiful case, and at £24.99 is a premium product (N.B. You can pay upto £70 for a STIL Case) but to protect my iPhone on a daily basis I'm going to stick with my CaseIt Case, as I personally don't want to have to worry about keeping this attractive case clean.
STIL
Style - 95%
Phone Protection - 76%
Value for Money - 81%
A Beautiful Premium case.