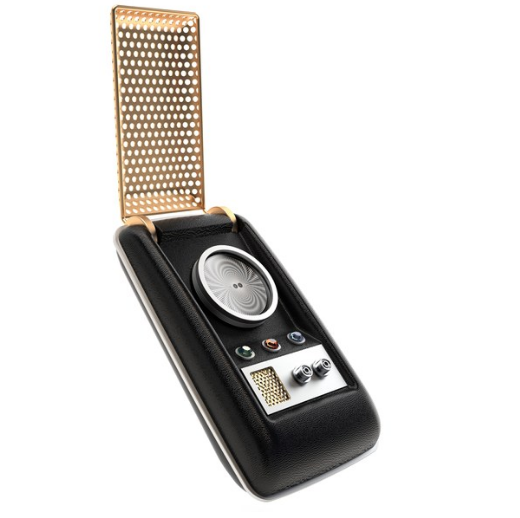 On Sunday I mentioned a particular YouTube channel that I like to follow (in addition to our rather fantastic channel, which you absolutely must follow too). It's from a guy called Mat, who is known on YouTube as Techmoan. He also has a website, called Techmoan.com, and you won't often find me recommending other sites.. so this must be a good'un.
Anyhoo… Mat does some excellent geeky videos, and this one is of a very accurate Star Trek Communicator. Honestly, it looks proper good and is designed on the original Star Trek TV series with James T Kirk and the gang. Not only does it look good and sound perfect, but you can hook it up to your phone via Bluetooth and walk down the street having a conversation with it! BOOM! You are officially a "Trekky" …
Excellent video. If you want one of these things, head to the The Wand Company or get one from Zavvi for about £115.