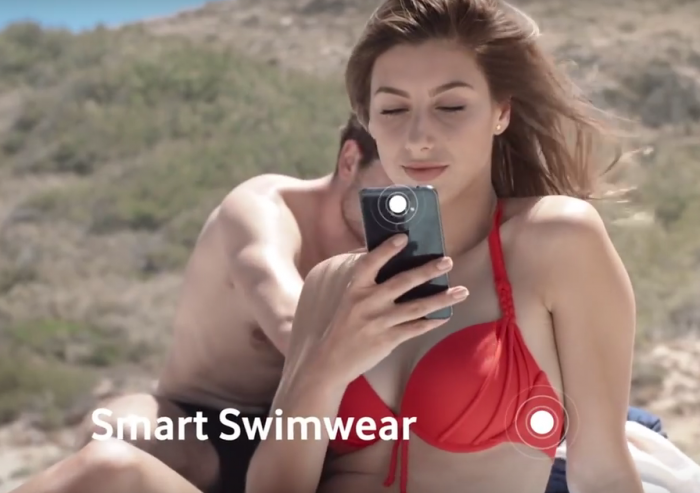 Sitting out in the sun all day long might seem like a great thing to do, especially when you look out of the office window here in London to see nothing but rain. However, there's risks associated with this, and Vodafone have been dreaming up ways to keep you safe.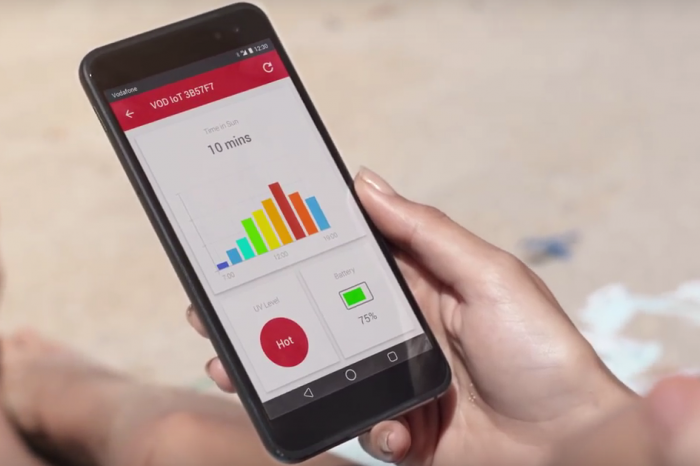 The upshot are these Vodafone "Smart Summer" proof-of-concept designs in the shap of a sun-hat, bikini and mens shorts. The Internet of Things (IoT) gadgets will notify you when you're receiving a harmful level of UV rays so that you can hop into the shade. Once you've reduced your exposure you can hop back out into the sun again. The bikini and shorts have UV sensors in to track exposure and they'll communicate with your phone and a wristband to notify you when things are getting a bit dangerous.
For kids on the beach, a sunhat has a UV sensor and a Vodafone SIM plus a tracking device. If your child goes running too far it'll send a warning message to your smartphone.
Likewise, Vodafone have also added tracking technology to their "Smart Summer" suitcase so that you can locate your clothes should they get lost in a taxi or at the airport.
Whilst these are only concept designs right now, Vodafone are demonstrating their mass-market potential. They're low-cost, low-power and have a 10+ year battery life.
More detail below.