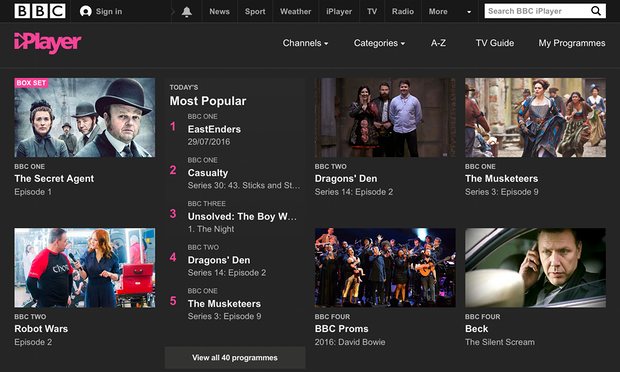 For the last few years, if you watched everything on demand using the BBC iPlayer rather than tuning in live, it meant you didn't have to pay the age-old subscription – the TV Licence fee. The British government and the BBC have wanted to close this so-called "iPlayer loophole" for some time and, finally, their wish is being granted. From September 1st, you'll need a licence for anything TV-related by the BBC. It doesn't matter which device you use — smartphone, PC or set-top box — everything will count.
Though the vast majority of households own a TV licence, those without one who only watch catch-up content and not live broadcasts were technically exempt from paying the £145 a year charge.The changes apply to anyone watching BBC programmes on catchup through any device and third-party services such as Sky, Virgin or BT.However, while a TV licence is currently required to watch live broadcasts from other terrestrial providers such as ITV and Channel 4, the new rules do not apply to non-BBC on-demand services such as ITV Hub or Channel 4's All4
If you want to watch programming on-demand from other UK broadcasters, such as ITV and Channel 4, you still don't need a TV licence. The same holds true for modern streaming services such as Netflix, Amazon Prime Video and the Sky-owned Now TV. Two other notable exceptions are the Welsh television broadcaster S4C, and BBC radio, which is funded through the licence fee but ultimately free to listen to.
The original licence fee comes from a time when TV came from just the BBC. However, as time and technology has moved on we're now able to watch, record and time-shift BBC content anywhere, anytime. Whilst technology has changed, we still receive endless TV and radio services (plus the BBC website and other services) without any adverts whatsoever.