Cooking. It's not exactly exciting is it. I mean sure, if you're Gordon Ramsay and you've got pots of money then yeah – exciting. However, for me it usually involves getting the timing all wrong and having an over-cooked chicken next to raw potatoes.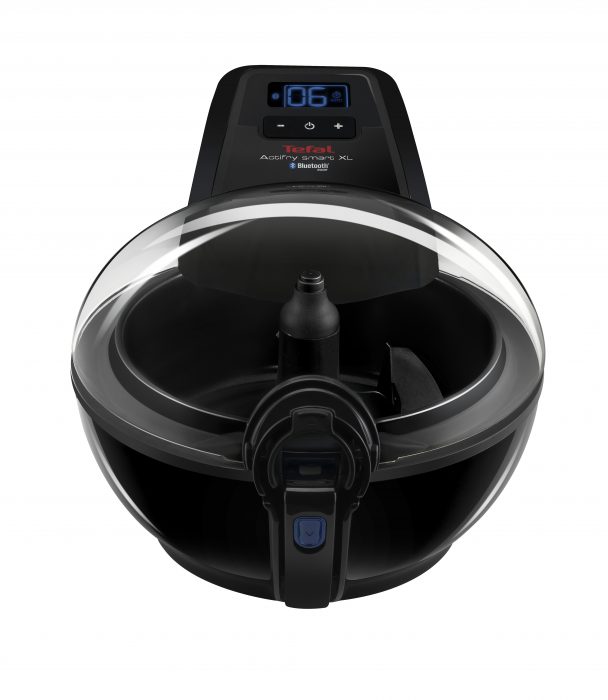 Tefal, yes Tefal – they're contacting us now – want to revolutionise your cooking experience with a Bluetooth-enabled gadget called the "Cook4Me Connect". It's a "one pot wonder" which is controlled from your smartphone. There's 60 pre-programmed recipes and it'll show you via step-by-step guides how much of each ingredient is needed via the LED front panel. Plus, over Bluetooth on your phone, you can beam recipes directly to it. You can then walk around the house or sit back and relax as the app lets you control and monitor the cooking process.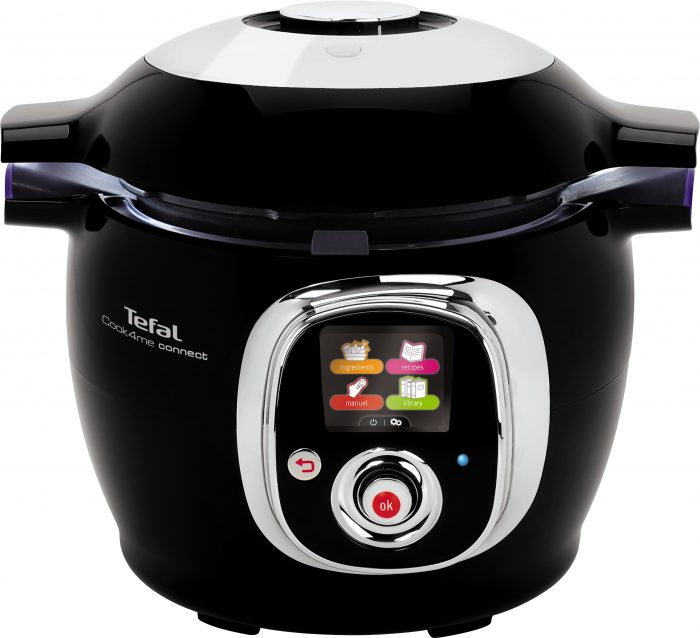 In addition, the Cook4Me Connect will keep your food warm for 90 minutes and you can pre-program the thing 15 hours in advance. It features a ceramic bowl, non-stick coating and is dishwasher safe.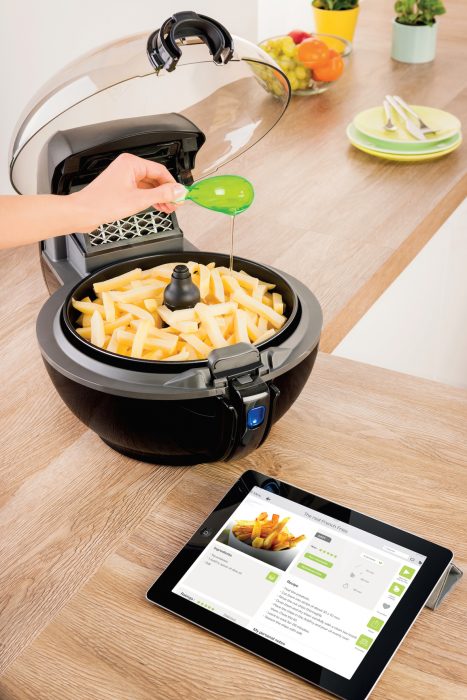 Also announced is a clever hi-tech version of the Tefal ActiFry – the ActiFry Smart XL. It too is controlled via an app and connects with Bluetooth. A "heat pulse system" and "stirring paddle" means that the temperature and time can be adjusted depending on the recipe you've chose. Again, you can monitor progress via the app. There's 200 recipes available and you can get cooking tips and share your recipes online too.
The only pain-point on these gadgets is the fact that they cost £299.99 … each. Head to Amazon or Currys if you want one.
More detail below.