Battery management is an important part of modern life, but the more devices you have, the more cables you have leading to messy wires. Here's a neat solution from Amir: a bamboo charging station designed to charge up to 3 USB devices at the same time.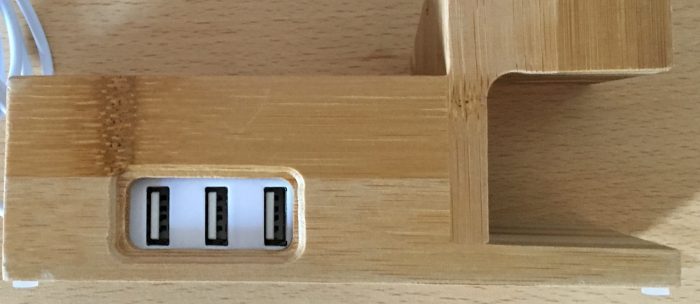 It provides an attractive, stylish, durable solution for holding and charging your devices whilst hiding your wires. Cable management can be a pain in the… neck, but the Amir charging station provides plenty of space and recesses to keep cables hidden, and with a bit of time and effort you can achieve a clean, minimalist look.
The Amir charging station provides a storage option for a watch and phone, although I also found it useful for providing a home for my Amazon tablet.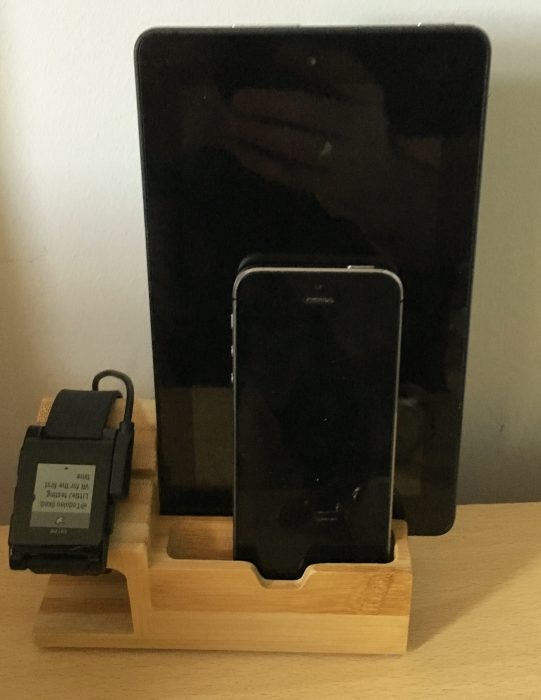 As standard, USB 3.0 ports are inbuilt the Amir charging station and can be used to charge most modern devices, although Amir does have one brand in mind.
Aimed at Apple owners, the Amir Charging Stand features a recess for the Apple Watch charger, so that you can safely store your Apple Watch whilst charging it at the same time. That's not to say that you can't charge other smartwatches using the Amit Stand – in fact, it charged my Pebble perfectly and even provides a home for my traditional non-smart watch but it's ideally suited for fruit based watches.
One interesting side effect of the shape and materials of the charging station is that you get a slight amplification effect – so you may just want to turn your alarm volume down a bit. The build quality on the Amir Charging station is impressively high, with the bamboo finish making it an attractive addition to your desk.
If you are looking for a stylish, well priced but well-built charging station then the Amir Bamboo Charging station is well worth considering, especially so for Apple Watch owners, and is currently available on Amazon for Approx £13
Amir Bamboo Charging Station
Style - 86%
Build Quality - 92%
Value - 86%
A neat and attractive solution for charging your devices