Amazon Prime Day, the day of deals exclusively for members of Amazon Prime, is today.


Amazon Prime already gives you great benefits, like Amazon Prime Music streaming service, Amazon Instant Video with quite a selection of movies and TV shows as well as free next day delivery on many of the products sold by Amazon. The current price of membership of Amazon Prime is £79 for a year of all these services, and if you are a savvy shopper you could make that annual membership worthwhile during today's Prime Day while updating some of your gadgetry.
I've come up with a "shopping list" of items which will suck you into the Amazon ecosystem and allow you to enjoy the services for a year without breaking the bank (too much). You don't need to buy everything on the list, this is just a suggestion, but it was fun putting the list together.
Amazon Fire Tablet (7″ – 2015) – £34.99 (SAVE £15)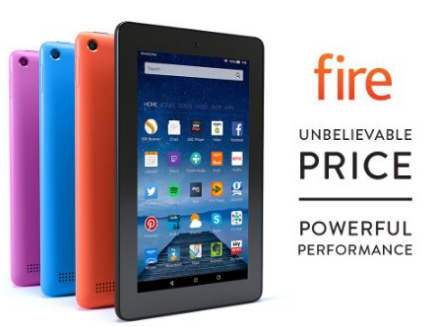 I've had one of these since launch last year and my review of the device apparently convinced John to get one too. At full price (£49.99) the Fire Tablet is amazing value for money. On Amazon Prime Day, at £34.99 it's even better value. £34.99 gets you the 8GB storage model in a choice of colours (black, magenta, blue and tangerine). Don't forget that the Fire is expandable with MicroSD up to an extra 128GB, plenty for a long trip.
SanDisk Ultra 128GB MicroSD Card – £25.99 (SAVE £34)
At Coolsmartphone we are always looking for more and more storage. This card works with most recent smartphones and at the Prime Day price is quite a catch. Recommended Retail Price of the card is £59.99, so at £25.99 you save £34. An excellent way to expand your Fire tablet…
Amazon Fire TV with 4K Ultra HD – £54.99 (SAVE £25)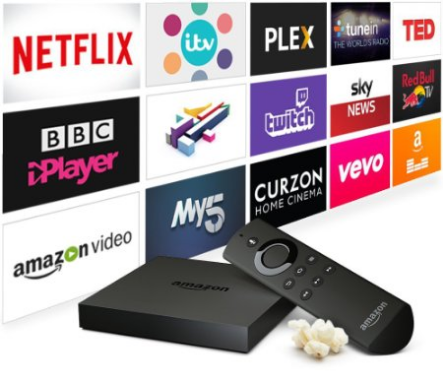 The Amazon Fire TV set top box is an easy way to make any TV with HDMI input a smart TV. As well as getting the Amazon Instant Video service and Amazon Music (included with Prime), you have the Amazon Appstore and access to free and paid for apps and games. The BBC iPlayer, ITV Player and STV Player and many other video on demand video services are there, as well as some fun games. The Fire TV set top box has a USB port for expansion and supports up to 128GB USB flash drives. Video players which support a wide range of codecs and formats are available in the Appstore, so it may be an easy way to view some of your legally obtained "backed up" content. For £54.99 it's quite a bargain. Interested in light gaming too? There is also a gaming bundle with a controller for
SanDisk Ultra Dual USB Flash Drive, USB 3.0, 128GB – £18.99 (SAVE £13)
Ideal for your legally obtained "backed up" content. This handy USB flash drive has 128GB of storage and can be used in the Fire TV set top box through its standard USB A end and you can use it as USB "On The Go" (OTG) with your Fire Tablet too. Think of it this way: your Fire Tablet could have 128GB MicroSD + 128GB Flash Drive + 8GB built-in storage = 264GB storage.
So there you have it! 4 items to get you sucked into the Amazon ecosystem and make the most of a Prime subscription. Not only that, but if you subscribe to Prime today and purchase those 4 items you save £87 which more than covers the £79 annual subscription to Prime.
Other items to take note of are the Fire TV Stick for £19.99: pretty much a Fire TV set top box with lower end specs and no expandable storage. Great for a secondary TV in the house. The Lenovo Chromebook also caught my eye at £99. Great deal for a Chromebook.
There are many, many other items on offer as part of Amazon Prime Day deals. Coolsmartphone poured over the smartphone deals, but can't realistically recommend any of the ones on offer today.
Are you about to go on a Amazon Prime Day shopping spree? Are you resisting? Let us know in the comments or on Twitter.