For those lucky few who caught our live broadcast last week, you will know we have had a copy of Legacy of the Beast. This is a game dedicated to the British music legends, Iron Maiden. The game celebrates every single album by taking you through worlds based on songs and album themes. You play as Edward T' Head, more fondly known as Eddie! Who has featured on every album and single sleeve since the band started.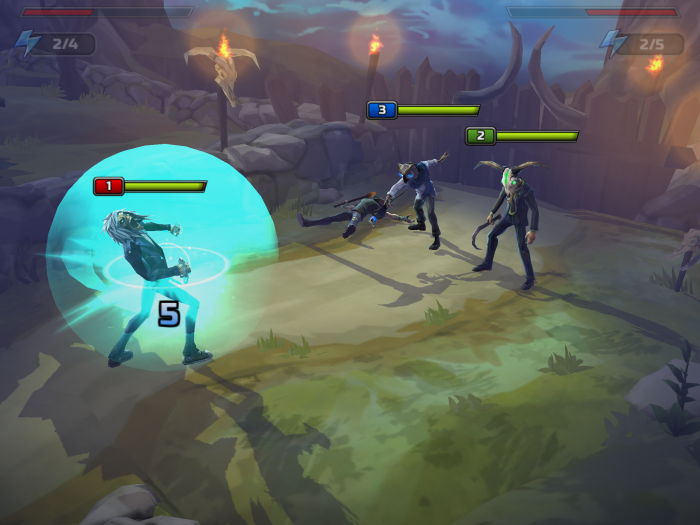 Game play
The game adopts a Final Fantasy style approach, which means you need to build a team to fight in the various worlds and each character has some form of speciality. You evolve and power up your characters as the game goes by collecting or purchasing "shards" which contain certain skills. Each upgrade needs to be weighed up, it is too easy to stick to the same characters as you move through the worlds, I found myself going back to upgrade the fringe characters and giving them fight time to upgrade their XP points. After each battle you can collect bonuses of "Shards" or "Souls" which can be used with the "Book of Souls" to gain new team players.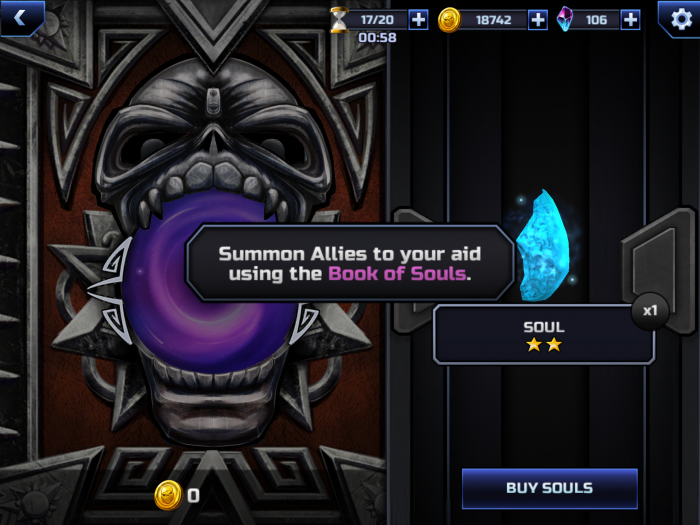 The best bit for any Iron Maiden fan, every world you go through you collect a new Eddie to add to your team which gets very fun in particular to their special moves to destroy the opposition.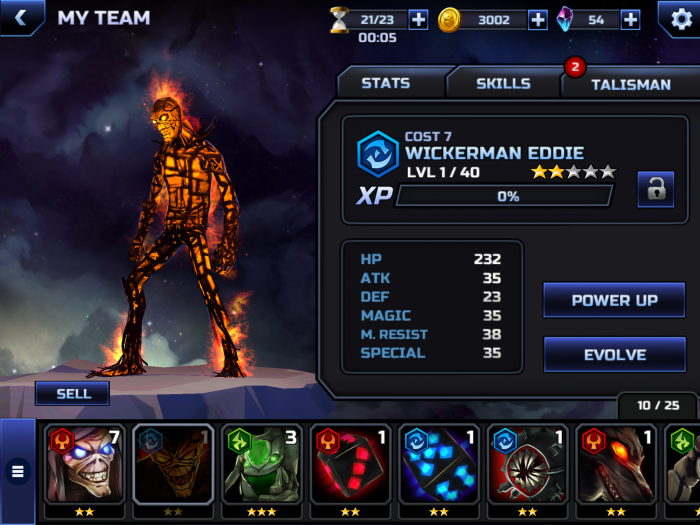 Founder's Packs
With the game due for launch very soon, you can buy special Iron Maiden packs for exclusive merchandise related to Iron Maiden and the game including the very cool ED-PHON3S headphones.
Gallery
Overview
This game is very easy to pick up, play a few rounds and come back later. It always gets me in a good mood but I am a biased Maiden fan! We will do a form of "Let's Play" on our YouTube channel, so get subscribed!
The game will be available on iOS and Android devices once launched.