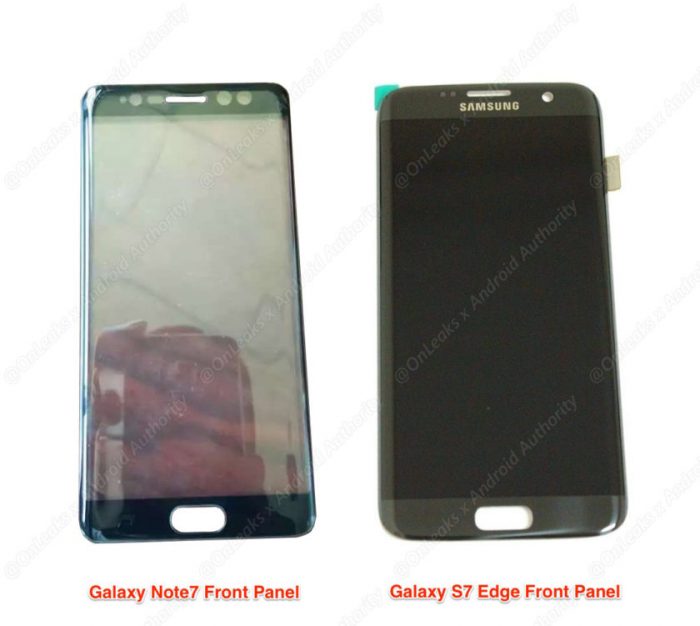 According to the inter-web rumours, the next iteration of the Note series the Note 6…sorry the Note 7 (I don't know either), is rumoured to have an iris scanner.  Now it appears that this latest rumour may have a bit more substance,m and good old leaker @onleaks (who has a long pedigree of accurate leaks) has published a rather clear photo of the what is purported front panel of the latest Samsung flagship.  
After snooping through a recent patent application by Samsung it showed how its iris scanner would work. There's a suggestion that a device would need 3 lenses for accurate recognition. Now, if we take a look at the leaked image – tad-ah! Three circular holes above the display can be clearly seen at the top of the device.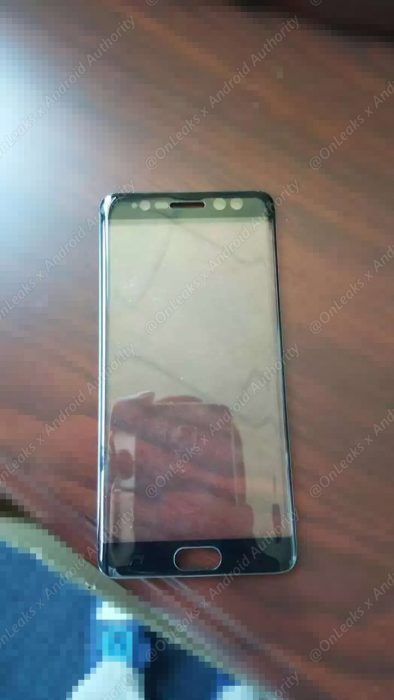 Other rumoured specs include …
5.8-inch Quad HD dual-edge Super AMOLED display, 

6GB of RAM, 

12-megapixel camera with dual-pixel phase detection autofocus, 

Battery size of between 3,600mAh and 4,000mAh.
Are you interested in a iris scanner on your next device? Or like me do you think it another Samsung spec gimmick? Anyone remember smart wake etc, or all the other "smart" features that was instantly disabled upon setting up your Samsung phone?
To be honest you are going to look like someone with very bad eyes as your nose touches the screen trying to get it to unlock.