Our smart gadgets are great, that's for sure, but they break all too easily. In the end, if you're going to use a tablet or smartphone outside of a soft, cushioned room; you'll need to wrap it in a case or a cover and definitely never ever drop the thing. It's like wrapping your brand new BMW in a load of bubble-wrap just do nobody scratches it or dents the thing.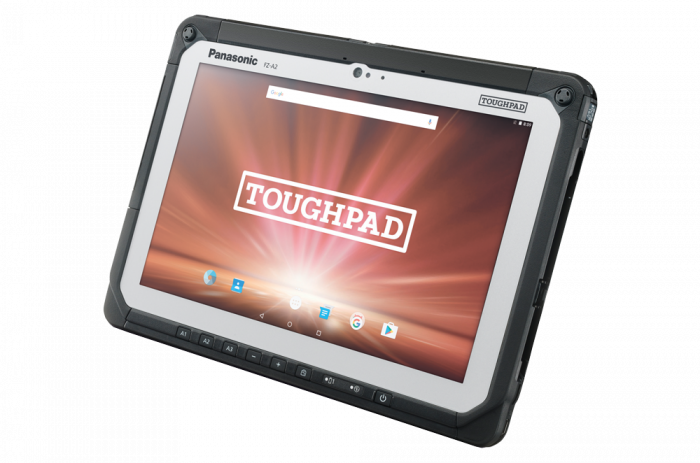 So, if you want to use a tablet out in the "real world" then you'd be wise to get a "tough" one. Now Panasonic (remember them?) have introduced the ToughPad FZ-A2 – an Android 10.1 tablet which can be used in showrooms, workshops, as a point-of-sale device or out on the road. It's slim (16.4mm) and runs Android 6.0 Marshmallow with Android for Work baked in. It's powered by a 2.4GHz quad-core CPU and has 4GB of RAM with 32GB storage to ensure that it's quick to use.
That 10.1″ screen has a 1920×1200 resolution and is "highly visible" outside. You also get GPS, USB outputs, a HDMI output and a microSD card slot. There's also the option of adding 4G or a barcode reader if you need it.
The battery is removable and will see you through a 9-hour shift. As you can see, it's rebust enough to deal with whatever you can throw at it – it can be dropped from 120cm and is water and dust resistant. Head to www.toughbook.eu to get details or to buy one. The Toughpad FZ-A2 will be available from July 2016 at a starting price of £939. Panasonic also do other tough Android and Windows tablets.
Oh, and head here for a glossy brochure.