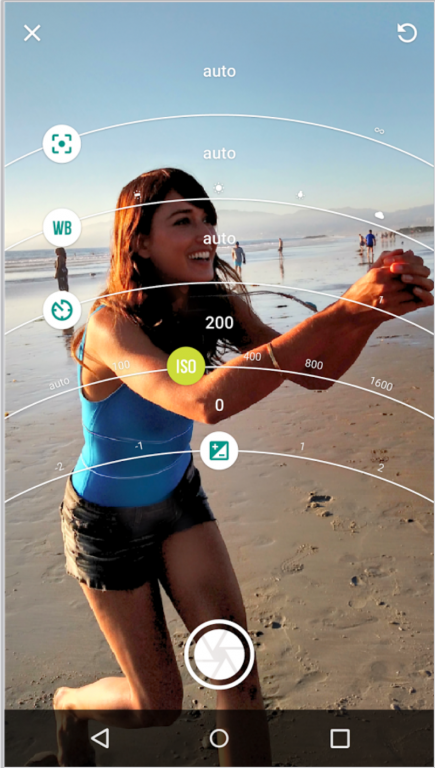 Why is this a thing worth mentioning? There's a camera app specifically for Motorola phones (called surprisingly enough, Motorola Camera). It largely depends on whether you have a Motorola phone or not. More precisely, whether you have, or intend to get, one of the 2016 crop of Motorola handsets. The G range has already been announced, and we're waiting for both the flagship and super-budget offerings, so yes, anyone who picks up either the new Moto G or Moto G plus will be the first to see what Motonovo brings to the pic-party.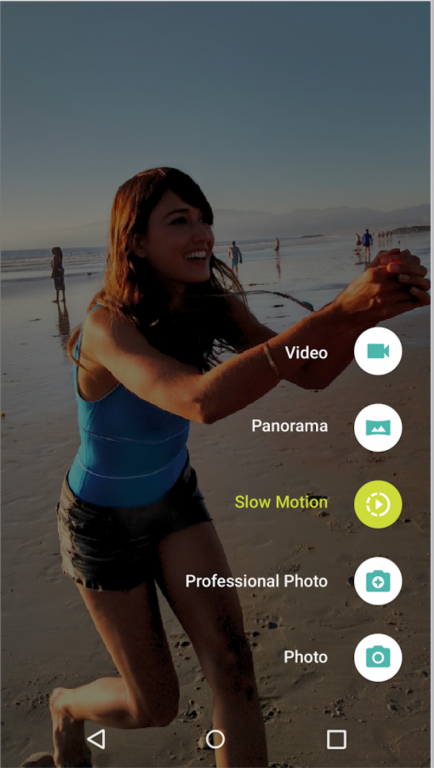 The first thing we suspect most people using the Motorola Camera app (yep, the new phones are Lenovo, but the software is branded Motorola. Why? I have no idea) will benefit from is the standardisation of having a camera button onscreen. It doesn't sound like such a big addition, as there was a way to add the button hidden somewhere in the original app if memory serves (maybe turn on autofocus mode?). However, being able to take autofocus quickly and easily, and then take a snap, right from the start and without having to mess around with default settings is by far the right way to go. Even on default, the app should now be able to compensate for variations in light and motion to get a great pic automatically.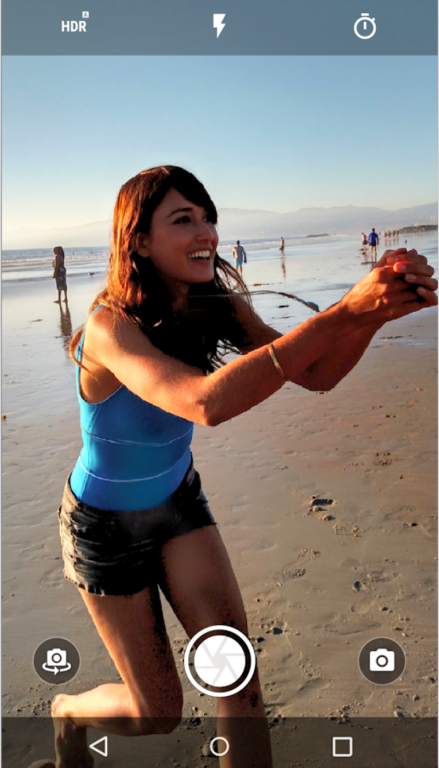 Then there's the improvements to the manual camera controls that will leave Google Camera users crying into their viewfinder. Timer, HDR mode and flash are simple to get to as they're readily on the home layer. available. Switch to Professional mode, and you'll get ISO, exposure, white balance and
On top of that, the app has fully integrated Google Photos, so your snap backups are taken care of without fail and without concern… as long as you've switched the back up on. And you haven't – why not? Not enough? Take some slow motion video capability, and bundle in a side order of panorama for free. In addition, it has a built-in barcode/QR/business card function, there's the ability to scan in business cards. That last ability won't be of use to most, but it will make corporate use of the G4 range that little bit more valuable if your workplace dishes one out to you for work.
The worst thing about hearing all this is that we don't have one of the new Moto handsets to give it a good test run. For those who do, you can find the Motorola Camera app in the Play Store.