Are you someone who lives in Facebook Messenger? Would you like to spend even more time in the app? Well after the latest app update, you can now set Facebook Messenger to be your default SMS app (if you are on Android). For now iOS users can't set Facebook Messenger to be the default SMS app.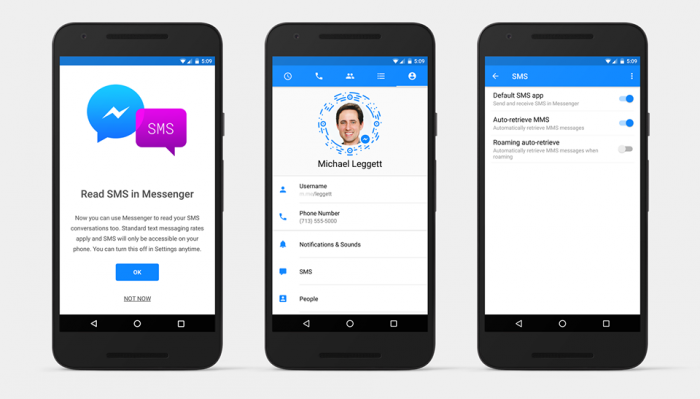 Let's admit it: we all have a friend or acquaintance who isn't into this smartphone thing (no matter how cool they are). Often the only way to get in touch with them is to send them a good old fashioned SMS. If you really like Facebook Messenger, you can now set it as the default SMS app on Android. This can be done from the settings menu in Facebook Messenger. Don't worry, if you end up not enjoying the experience, it is easy to switch back to another app if you would like to.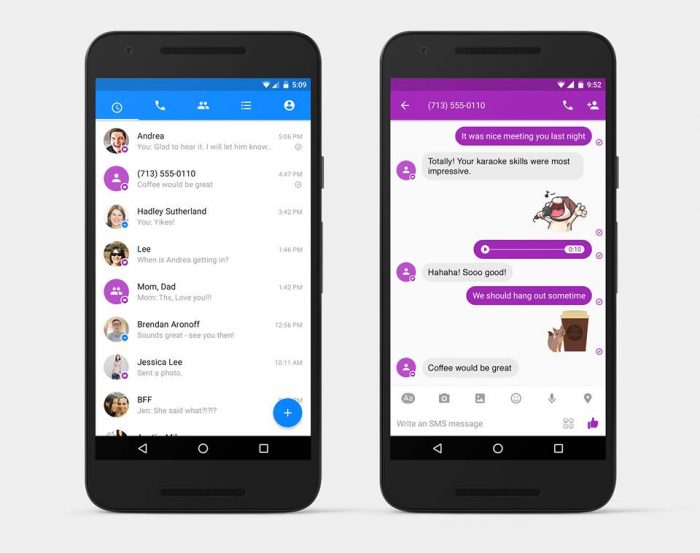 Here at Coolsmartphone Towers, we are interested to see how this move from Facebook works out. Google is quietly moving away from integrating SMS into their current messaging app, Hangouts. We'll also need to see what happens when Google's Allo rolls out later this summer. Whatever the outcome, the good news is that if you are an Android user you have plenty of choice on how you handle SMS and messaging.
After bots, this seems to be one of the biggest feature releases for Facebook Messenger in recent times. The separate messaging app is growing rapidly and seems to be stealing the limelight from Facebook's social network app. It will be interesting to see how Facebook handles their product portfolio going forward, bearing in mind they also own WhatsApp and Instagram.
Are you thinking of switching to Facebook Messenger as your default SMS app on Android? Are you an iOS user annoyed by the fact that your platform of choice doesn't allow you to choose which app is the default SMS one? Let us know in the comments, or ping us on Facebook Messenger.