Good morning Sunday readers. I imagine you sitting in your modem kitchen, surrounded by your kids, your beautiful wife, a couple of dogs and you're perhaps nibbling on a croissant as you read this.
Now I'm here to make that all seem pointless. I'm here to deliver the best phone ever for less than £10.
It hit me yesterday, when I walked into the Carphone Warehouse and was met with this display of utterly naff phones…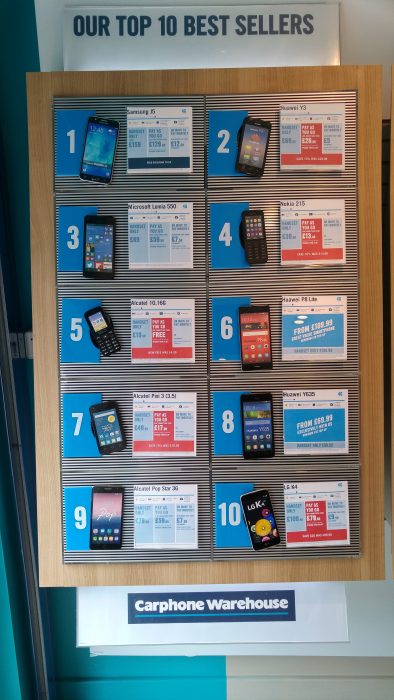 Now, I know I'm walking into an argument here.
No doubt you'll tell me about how these are all well-priced Pay As You Go handsets and they're designed for a customer on a budget, but I just don't get it. That very same customer could walk next door to the trade-in place and buy a Samsung Galaxy S4 or an LG G3.. perhaps even an iPhone 5S. They'd spend about the same amount of cash and get a much better experience. Who says you have to buy a new one? Especially when the older ones have a better spec for roughly the same price?
While we're talking about older phones, how about this classic eh?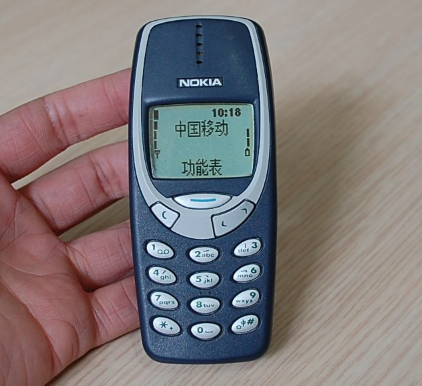 Yes, the Nokia 3310. This was created when Nokia were at the height of their powers and now you can get a fully refurbished one for less than £10. It has no colour screen, no internet, no social media, no email and no WhatsApp. What it does have though is a numeric keypad, text message ability and a battery life of about a billion years.
Take this on holiday with you. Get a free SIM-only plan from the boys at FreedomPop UK or something and you've got possibly the cheapest and easiest way to get a mobile phone. 200 minutes, 200 texts, 200MB of data and it'll cost you nothing per month. Plus, you'll probably never break the thing
This is available for $12.96. That's just £9.09, and the delivery is completely free. Get one from AliExpress.
Do it. Do it.
https://youtu.be/Ra70O9nps6E