The Twitter app for Android has gone Material Design (and we really do like it).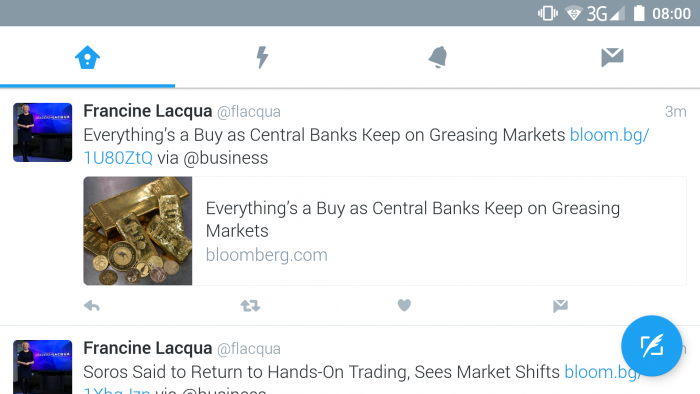 In case you don't know, Material Design is Google's design language for web and native applications. Since Android 5.0 (Lollipop), Material Design has also been the design language of Android. Google's own apps also use Material Design for their iOS apps now. Twitter have finally got round to updated the UX of their app and making it consistent with much of the rest of the Android ecosystem.
The Twitter Home now features a simplified header and has a floating action button at the bottom right. The overflow menu swipes in from the left and the controversial Moments tab seems to have bigger hero panels for content.
The new design is being rolled out to all users at the moment after having been part of a lengthy A/B test. During the test time some of my devices had the material design and others had the older one, so using twitter got confusing after a few drinks.
Have you been updated to the new Material Design? What do you think about it? Let us know in the comments or please let us know… well, on Twitter where we are @coolsmartphone.