We've covered monitoring solutions in the past and, as I've pointed out previously, there's a number of reasons why you'd want them. First though, let me explain a bit more, because the one I've been looking at here will monitor phone activity and report back – all without the user knowing.
Modern smartphones aren't just "mobile phones" any more. People used to need a mobile phone to speak with others as they would on a normal landline phone. Now, we use them as gadgets, game consoles, meeting places, cameras, music players and entertainment systems. They're great at keeping you occupied during "down time" but can also waste time when you're supposed to be doing other things.
If you buy a phone for your child, it's like opening a gateway to an unrestricted world of… Well, everything. It's not just unsuitable content that they get exposed to, but they can also be approached by others through messaging apps, Facebook and picture sharing sites. Sure, you can put filters on, but you can never be sure of stopping everything.
Likewise, if you're an employer and you've supplied a phone for your staff, you'll probably want to be sure that they're not spending hours on Candy Crush when they're in the office. You'll want to apply the same rules to the phone as you would to their desktop PC.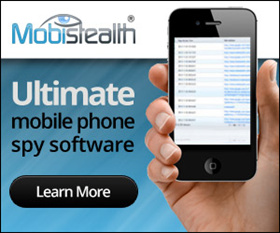 So solutions like Mobistealth, which installs on iPhones and Android handsets, will let you monitor what's happening for a monthly fee. You get more if you pay more too – so with the "Pro X" version you can record phone calls or the surrounding area. You can log Gmail access too. However, even with the lower version, you can find the location of the phone, get a call history, browsing history and there's the ability to list installed apps too.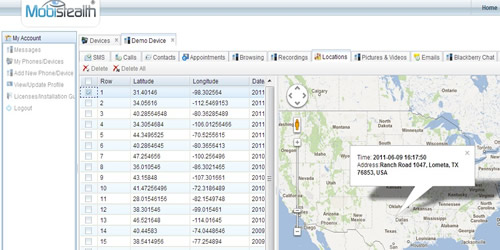 Not only that, but if you click over to http://www.mobistealth.com/features/sms-text-message-spy it also details how text messages can be logged too. The Pro X version adds WhatsApp and other messaging apps, but you will need a rooted Android phone for that to work.
Yes, it sounds like "Big Brother", but it doesn't have to be that way. You can also initiate live support – ideal if you have remote workers – and you get a full support system.
However, for me I'm more interested in looking at this for kids. They're all too clever nowadays, and they'll know if you've installed a monitoring app on your phone. Here the app installs without detection, so you can keep a watchful eye on the messages coming into your child's phone – ensuring that they're not being bullied or receiving inappropriate advances and texts from others. Basically, protecting them.
Get more details on Mobistealth.com