Rebtel's Cheap International Calls App Review
It's that time of year again. The sun is out and those big school holidays are just around the corner, so it's time to fill a suitcase and head off abroad for … even more sunshine. Trouble is, when you're abroad, the cost of calling increases. In Europe this'll soon be a distant memory, but if you're lucky enough to travel further afield then it's going to cost additional cash.
Now yes, you may have already given the biggies like Skype or WhatsApp a try. So many of us now rely on VoIP services when travelling overseas. It'll mean that you're hunting down a WiFi hotspot to make these calls but, as you'll have probably found out, hotel and cafe WiFi isn't always the greatest. It can lead to choppy calls over the internet and a frustrating experience. So, I decided to give Rebtel's Cheap International Calls app a spin. It's an international calling app for Android and iOS which works a bit differently than the others.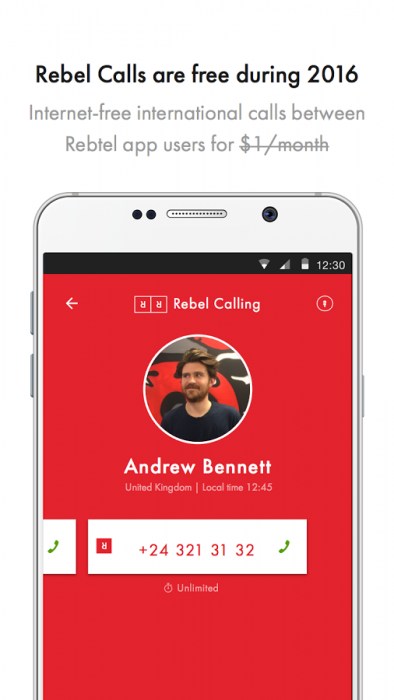 The basic premise
Like the others, you can place international calls for a very decent low price. However, this app doesn't rely on VoIP and internet connectivity. Instead, Rebtel places these international calls via regular, local phone lines. There's no need for a Wi-Fi connection, as the call is placed over these local connections. As a result, the call quality is clear and crisp, and it cuts your risk of dropped calls. The rates are kept low by using these local connections as well, and calls between Rebtel users are free of charge. That's the best bit for me, because if I'm heading abroad for business I can just install the app on my phone and my wife's phone. Then, even if I'm in the back of a taxi heading from the airport, I can make a call to her for absolutely nothing. Brilliant, and I don't have to wait until I've paid a fortune to log into the terrible hotel WiFi.
OK sure, there is  an option of using the internet connection instead if you prefer. If you're in an area which is bathed in WiFi but has terrible mobile coverage, just go into settings and choose the WiFi connection.
Standout features
The call quality and low rates are both important features of the Rebtel app. I found all calls to be of good quality and it's got a really user-friendly GUI. There's a simple and attractive layout and only four screens in total. Just swipe between them to access the various features. The main Home navigation screen lets you place a call immediately or you can swipe down to choose one of your main contacts to call.
As I type (and part of the reason I'm waffling on about this) users benefit from unlimited Rebtel-to-Rebtel calling through until the end of this year. It's only $1 per month after that too. Rates outside of the network will depend on the country you're calling from, as well as where you're calling. You can see the latest rates both in the Settings area of the app as well as the main Rebtel website, but all are quite reasonable in comparison to other services. It's quick to sign up using your mobile phone number, and you get 5 free minutes as a bonus.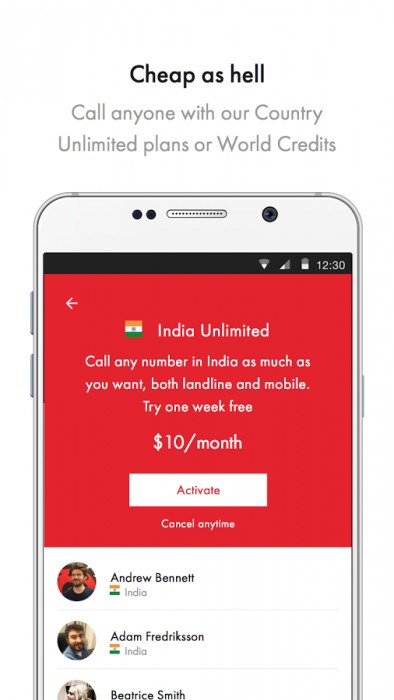 Room for improvement
If there's any criticism of this app it's only in the fact that you can't use it for texting. It's a calling app, and this is what it does extremely well. So if you prefer to text your contacts rather than speak over the phone, you'd be better off with something like Viber or WhatsApp. It's also important to mention that although you don't need an internet connection to use Rebtel, you will still need a mobile network in order to connect.
Overall
The Rebtel app is free to download on both iTunes and Google Play and is loaded up with user-friendly features to help you stay in touch. It's minimalist in its design and may not offer texting services, but for cheap international calls it's hard to beat.
Head to Rebtel.com for more details. There's also a promo vid I've stumbled upon to give you a tour around…
https://www.youtube.com/watch?v=cJ4z9qxhgZQ