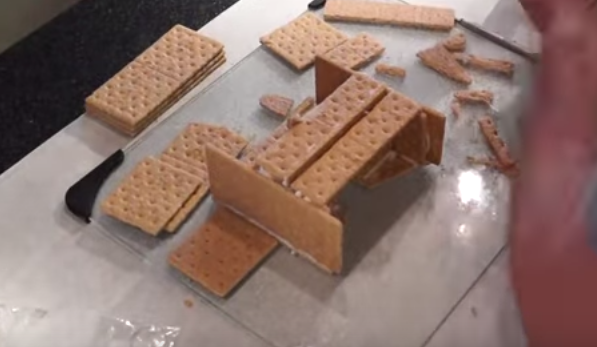 Yeah. It's a weird idea, but someone in the US decided to make some virtual reality glasses with crackers. Not just any crackers, but Graham Crackers. They're a bit hard to get hold of here in the UK, which is particularly annoying as my wife finds them to be the best ingredients for making cheesecake.
Anyhoo. All this started after someone mis-heard the word "editable" and thought they'd said "edible".
It's pointless, it's messy and you're going to waste a whole lot of food but.. why not eh?