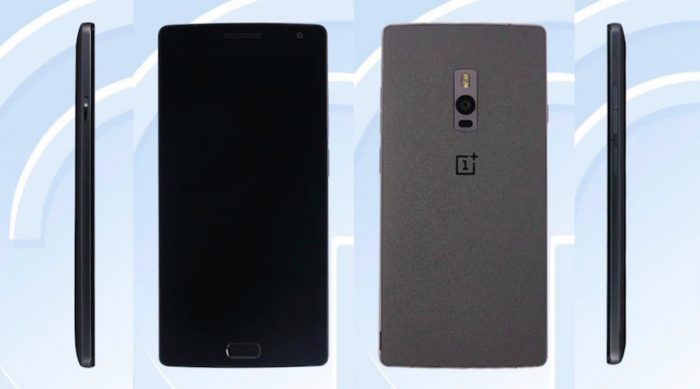 With less than two weeks before the release of the OnePlus 3, the OxygenOS 3.0.2 over the air update is beginning to roll out as of Sunday 5th June. This update is official and goes out to all OnePlus users and if you're on OxygenOS 2.2.1 it is a whopping 1.1gb!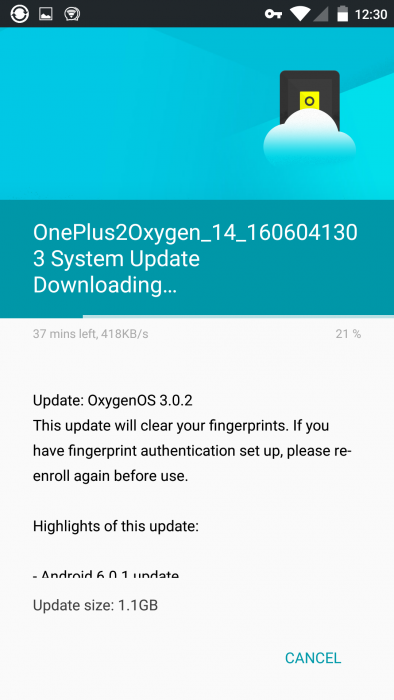 Although it was originally promised in for the 1st quarter of 2016 it has been delayed many times and then an open beta program was used but from today the update goes out to any and all OnePlus 2's that are running OxygenOS 2.2.1 and above,
This update is packed with new features and enhancements. According to the OnePlus forums this update will clear your stored fingerprints so if you have fingerprint authentication set up, you will need to re-enroll again before use.
Here are some of the highlights of this update:
Android 6.0.1 Marshmallow upgrade
Enhanced Doze mode for better battery life
System wide performance improvements
Improved fingerprint sensor performance and recognition
New OnePlus Camera UI and AF optimization
MaxxAudio and Tuner have been removed. We have integrated with Dirac HD Sound technology for the speaker so you get a great experience without the knobs and dials
Shelf UX has been improved. You can now long press to edit a board
You can now lock apps in recents so they won't be cleared away. We've also added clear process in addition to clear-all for those of you who want a better control of background processes
Network operator selection will now stick to your choice so you don't accidentally roam onto unintended networks
Swiftkey update to 6.3.3
As this is a global update OnePlus are releasing it in stages with the UK still not showing the OTA but France having it available to download. OnePlus say it will be released to all regions in the next 48 hours. Of course if you are an inquisitive techy type and want to use a virtual personal network app to spoof the servers and download the Marshmallow goodness to your OnePlus Two now then that is obviously your own choice that Coolsmartphone.com cannot offically endorse. (Coolsmarthone.com would also like to state that although there are a large variety of good VPN applications we are definitely not enthusiastically recommending CloudVPN for its ease of choosing location you wish to use…)