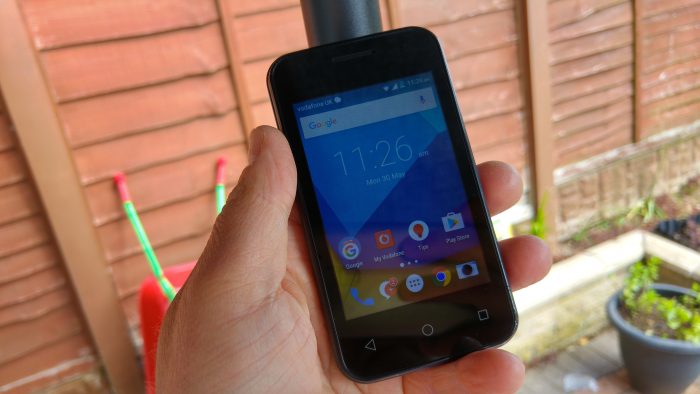 In the not too distant past we used to look at £100 Android phones and highlight the fact that the CPU wasn't that fast, the screen wasn't that big and they were probably only suited to those who were looking for a straight replacement for an old feature phone. Now, a £100 Android phone will deliver admirable performance with a good screen and a premium design.
So today a phone with a 3.5″ 320×480 pixel screen will cost just £25. Yes. £25. Visit Vodafone to grab the Smart First 7 on Pay as you Go. As I mentioned before, this is a phone that would've cost £100 a year or two ago, So you can expect a 2 megapixel camera and – according to the back of the box – there's no 4G. You get WiFi, 3G, 4GB of internal storage and a microSD card for more storage though.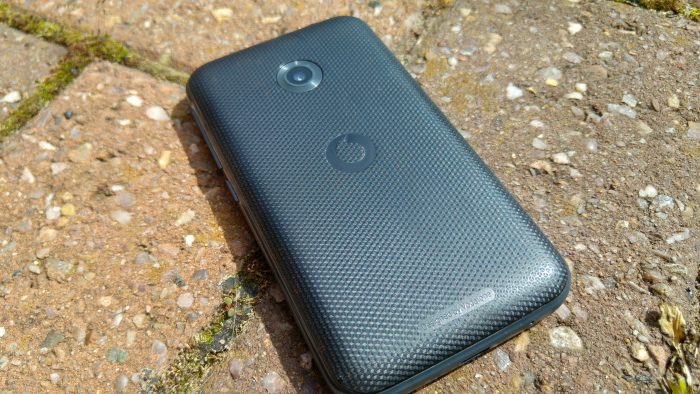 Inside it's powered by a 1.3GHz "Spreadtrum" processor (no, me either, but you can get more info on the CPU here) which, as you'll see in a moment, is a bit laggy.
It has now got to that moment where we've not only got competition from other websites, but I've personally got competition from my son too. He wanted to help with one of these videos, so here he is. In the video below we'll show a bit of another phone – the
Vodafone Smart Prime 7
. This has a higher resolution, bigger screen and is faster and thinner than the Smart First 7. Here's that Smart Prime 7 in white below.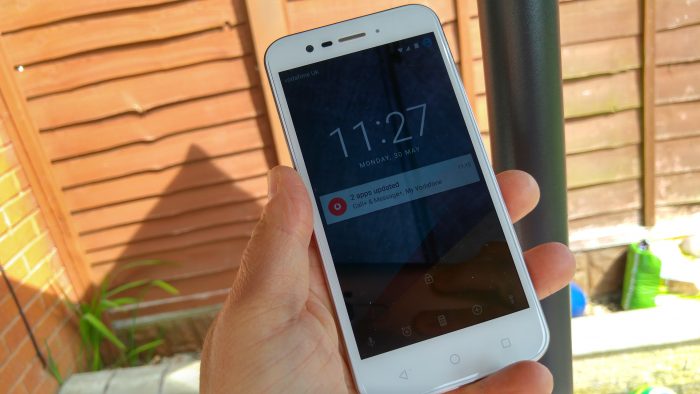 So, onto the video then, and a tour around the setup of the Vodafone Smart First 7..
Full details on these phones can be found on the Vodafone website. The Vodafone Smart First 7 is £25 and the Vodafone Smart Prime 7 is £75.