You know that moment don't you? When you're out running or even walking to the shops and, for some inexplicable reason, your headphones start to slide out of your ears. You start to wonder whether you've got dirty greasy ears or perhaps you're sweating somehow. How does sweat get in your ears? Nobody really know I think, but somehow your headphones are sliding out of your ears.
Step forward then, the TechElec SP-X headphones. You can find them on Amazon US (currently $29.99) or Amazon UK. They have a clip which fits over each ear and earbuds which sit in a perfect position for your ear holes. Getting them slotted onto my ears was an easy job too – a lot easier than I thought. They're connected together by a flat tangle-free cable which goes behind your neck.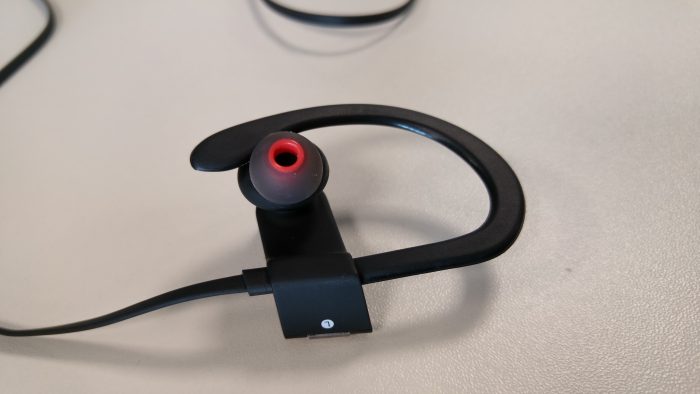 Although it looks like there's buttons on both sides, only the ride side has the controls. At the bottom, a USB port for a microUSB plug to charge the headphones up. There's an LED which will let you know about the battery status.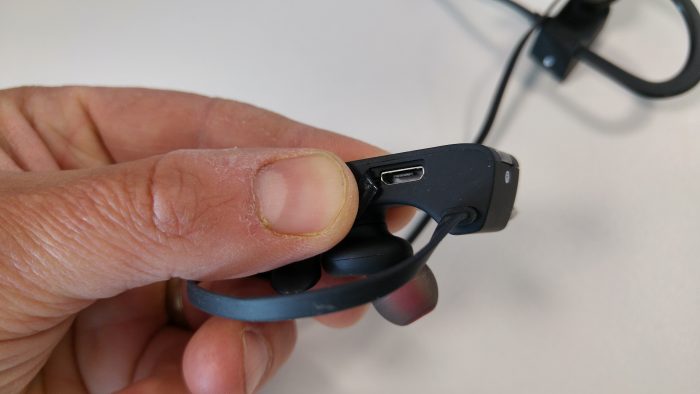 Also, as you're listening to music, it'll tell you verbally if the battery is running low. Once you plug it in, a red LED will flash whilst charging and will turn to blue once charged. This only takes around an hour or two, then you can move onto pairing the things with your phone.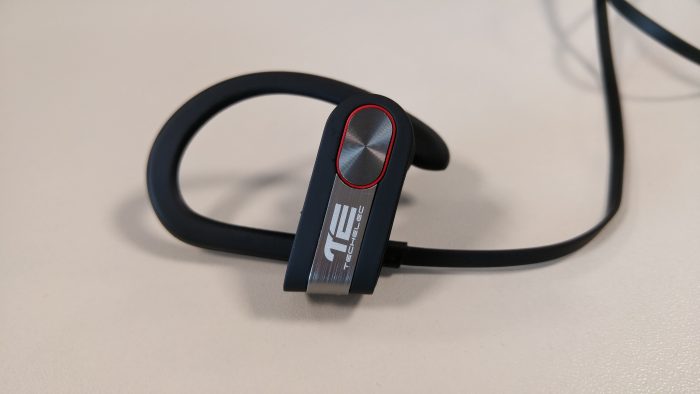 On the outside of the "right" headphone is a multi-function button. It's the silver one here. With the unit off, you press and hold this until the LEDs flash red and blue repeatedly. If you've got the headphones in your ears at this point you'll also hear it say "Pairing state". It's then just a matter of finding the "SP-X" on your smartphone. You can pair a second phone to the headphones too.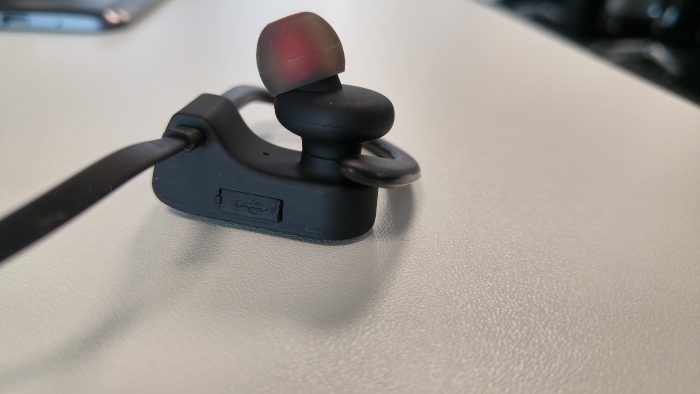 At the top you'll also find the volume controls. These are fairly easy to find when it's hooked on your ears too. If you press and hold on these keys you'll skip tracks.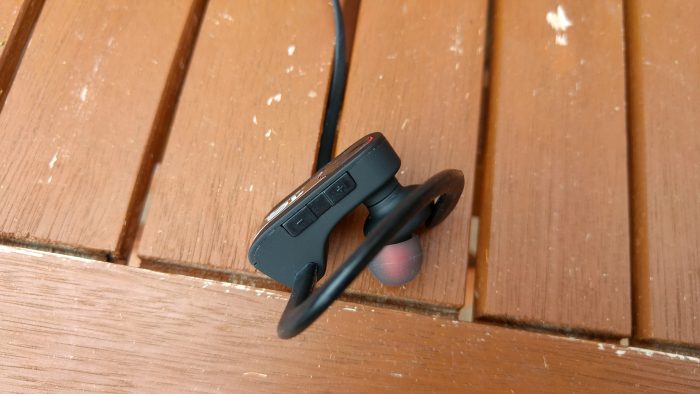 The multi-function button lets you answer a call, end a call, power off the device or power on the device (by holding down the button for a few seconds). Yes, you can make a receive calls too – there's a small microphone on the right earpiece to pick up your voice.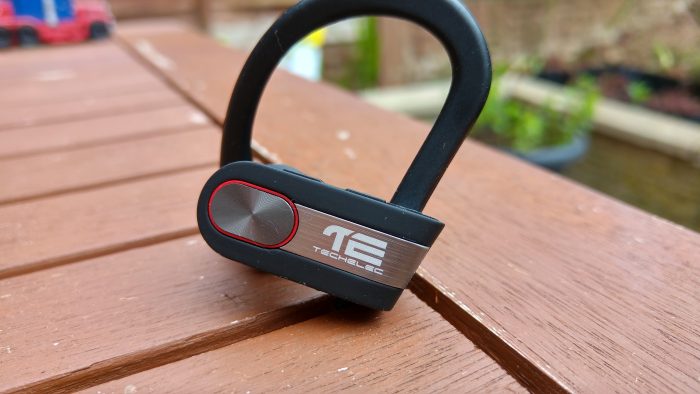 Audio quality, I have to say, is very decent indeed. There's a good bass response and there's a very solid balance with the higher notes. In fact, the more I used these (and indeed, I did the "sweat test"), the more I liked them. I know it sounds like a weird thing to say, but they sounded just like high-quality wired headphones. You really wouldn't know any difference. If you keep the volume at a reasonable level you can also use these for around 8 hours, which also impressed me quite a bit.
Overall
They don't stick out of your ears too much and you don't look like a wally wearing them. That's definitely a good thing in my book. The audio quality over the Bluetooth V4.1 APTX output is clear, crisp but has a definite and substantial bass to it too. The earbuds are ergonomic and the soft silicone hooks won't rub the top of your ears or get on your nerves. They're comfortable and hardly weigh anything at all.
I also found that they blocked external noise well and I've used these quite a bit down the gym of late, so they must be good. Recommended from us.
TechElec SP-X Bluetooth Sports Headphones Review
Design - 97%
Audio quality - 93%
I really can't fault these. They're genuinely comfortable, produce great sound and slot onto your ears very easily. Top stuff.