Global mega starlet Adele gets the same treatment that most musicians do on stage. As she looks out across the crowd there's thousands of arms held aloft…. filming everything on their phone. Indeed, the same can be said for DJ's, and a live set by Avicii or Fatboy Slim will be filmed by someome who'll later realise that the sound quality is terrible when played back. Even if it comes out OK, you have to question why people are spending well over an hour holding their arm aloft instead of actually enjoying the experience. What's this all about? Have a word with yourself son.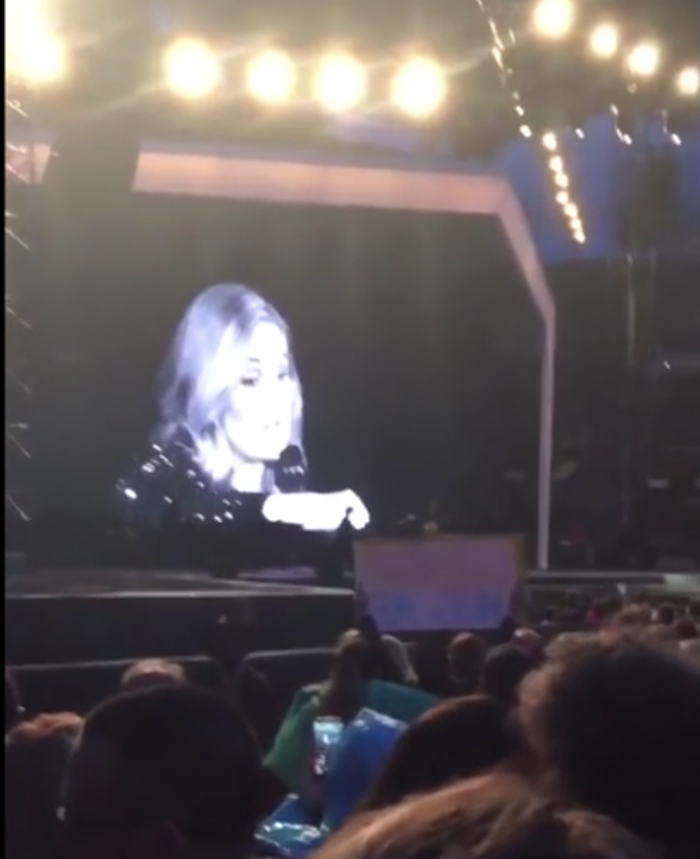 Anyhow, at a concert in Verona, Adele singled out one particular fan who was filming her and said…
Could you stop filming me with that video camera? Because I'm really here in real life, you can enjoy it in real life rather than through your camera.

This isn't a DVD, this is a real show.
The 28 year-old signer wanted the lady to enjoy the experience without the screen as there were "lots of people outside that couldn't come in".
Ironically the whole thing was captured by someone else who was filming the event. Unfortunately the plonker did it all in portrait mode…
https://youtu.be/moMmMNBzdNU
I don't think she minded being filmed, it's just the fact that people seem to be living their lives more and more through their phones. They're not just filming a bit of the show or the important parts of their lives, they're recording every single bit of it and probably end up deleting most of it.