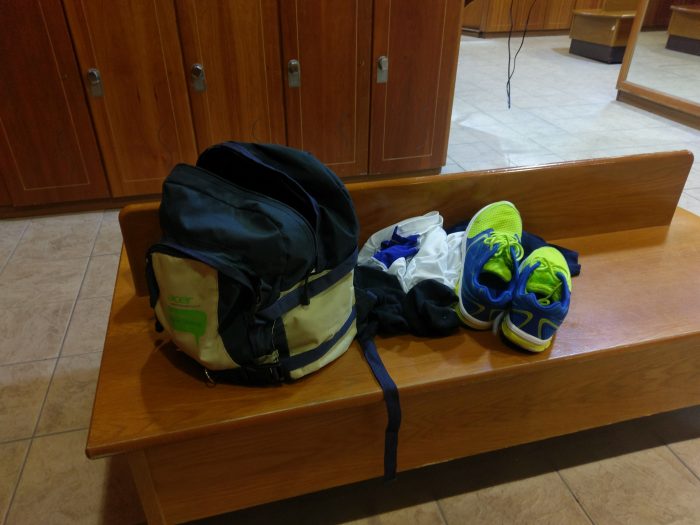 My gym bag stinks. There's no getting around that. Here it is above and yes, it does. As much as I try to separate the wet towel and smelly shoes from the other items, it quickly becomes very whiffy indeed. Then, if you try and stick your tablet or phone in there too, you're playing a dangerous game where your wet gym towel sits precariously close to your expensive gadgets.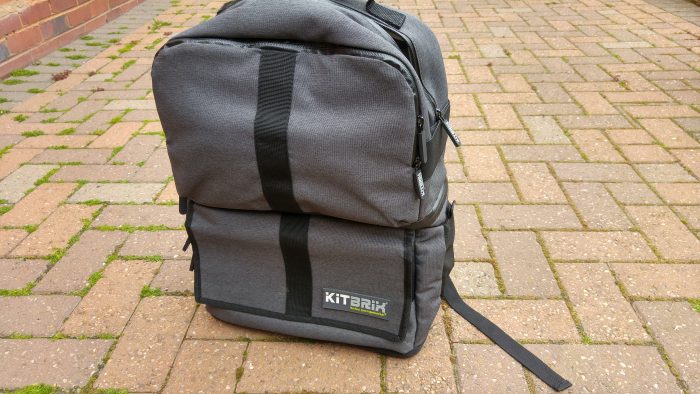 This it the KitBrix CityBrix Bag. It might look like most other bags, but this unzips in the middle and folds out so that you can access two compartments. One is for "work" and can contain your phone, tablet, paperwork etc. The other (lower) section is lined with a waterproof membrane and is ideal for your gym kit. If you need more room there's also a zip inside to let you combine both sections for additional space should you need it. The bag can hold laptops of up to 13″ in size and there's a robust base to protect it from knocks. It'll also ensure that the bag stands up straight – not much flopping around.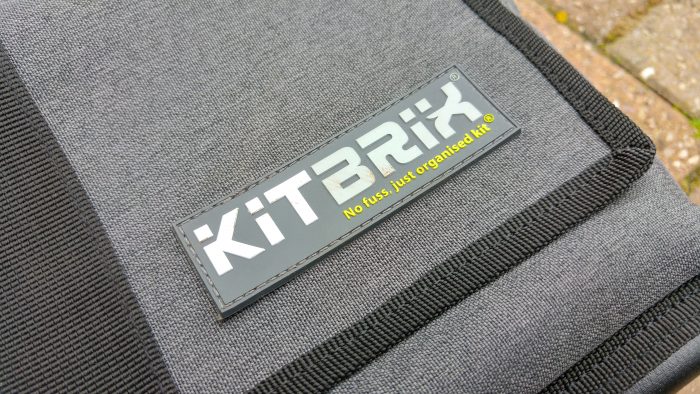 It's designed with people like me in mind. I go to work, head to the gym at work and have to carry the gym gear and office kit around with me.
Now, I had a think about how best to show you this because, with the amount of clever pouches, compartments and straps it's a little tricky to detail in a written review. So, as the tradition, I've gone with a video overview. Here's a look at the bag before I start filling it.
You may have noticed that I mention how I took this camping. It is quite versatile like that – I actually put some food in the lower section and used some of those "freeze packs" in there to keep food cool. As the lower "play" section has a tarpaulin lining it keeps everything dry and it also stops and spillages inside from leaking out.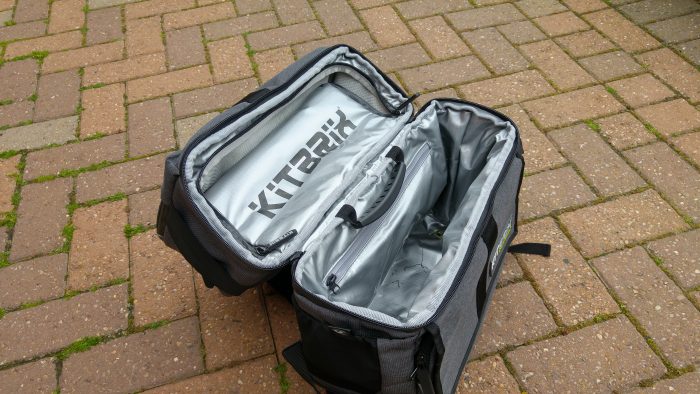 The lower section has a 10 litre capacity and the upper "work" section, which has fur-lined pockets for your precious gadgets, has a 9.2 litre capacity. Combine the two for a near 20 litre capacity. I loved the fact that I could open up the top section, get my tablet or phone out, and nobody would know (or smell) my gym kit in the separate compartment below. It's a professional bag at the top and a gym pack at the bottom.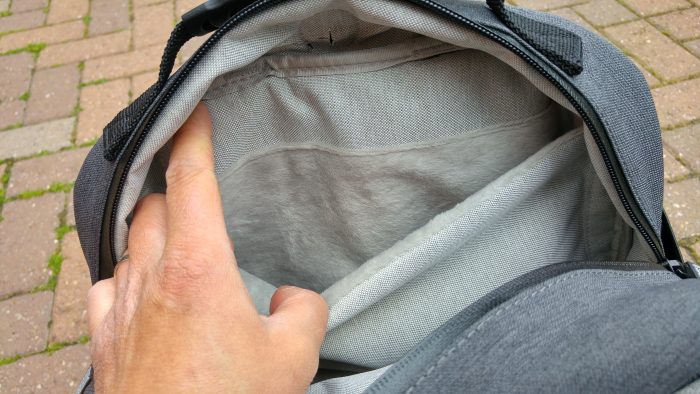 As you can see, it's a pretty fashionable grey colour and suits either the gym or the office. On one of the straps you'll also find a small zip section for money or credit / debit / Oyster card, bike fob, keys or anything else you might need quickly.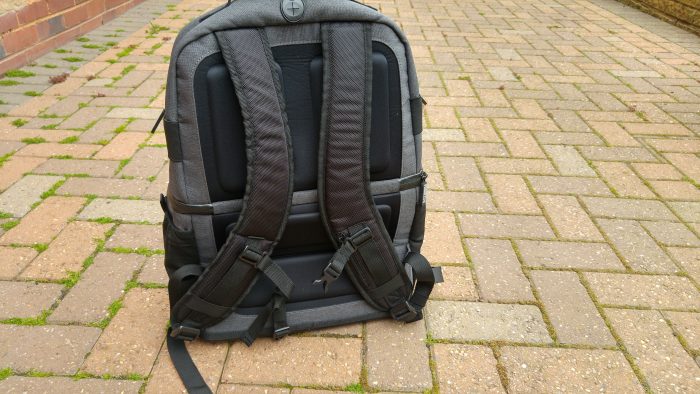 The straps are wide and very comfortable, with a clip holding them together so that they don't slip back. It also means less creases on your suit because the straps are nice and broad.
The back and the straps sit perfectly, and there's no bulging from items inside the bag. This means that you don't have an uncomfortable "prodding" in your back and the rear padded section is cool and padded so that you don't end up with a sweaty back. I've taken this thing camping, up hills and on my back to the gym. There's lots of clever pouches (including drinks pouches on the side which you can use too) and it feels like a very high quality piece.
Without anything in, this weighs around 1.5Kg and is 13cm wide, 45cm high and 15cm deep.
OK, here's a look at how the KitBrix CityBrix bag looked after I'd loaded it up. Obviously you can put things wherever you wish…
Overall

This is £99 and, as I type, it's on back-order from the official KitBrix website. If you have a look around you can get it for £89 or even less from sports stores. Try Amazon too.
I've got to say, despite it costing that much it was a great bit of kit. The straps are sewn in well, it adjusts to fit your arms and chest very quickly and it's a well designed and well thought-out bit of kit. I wore it whilst cycling, whilst walking and whilst hiking. It didn't feel uncomfortable or cumbersome at all. Very highly recommended from me this one. Well worth the money.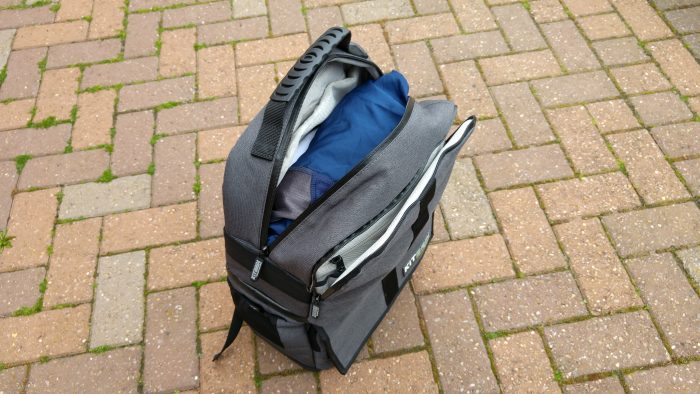 KitBrix CityBrix Bag Review
Overall - 91%
Well thought-out, well made - sturdy and an inventive way of keeping work and play separated.